What is the major of Banking – Finance?
Banking – finance is an industry that deals with transaction services, money circulation through banks, and financial instruments provided by banks on a national and worldwide scale. Banking – finance is a wide area that includes smaller and more specific subjects such as banking, corporate finance, tax finance, insurance finance, financial analysis, financial economics, and so on.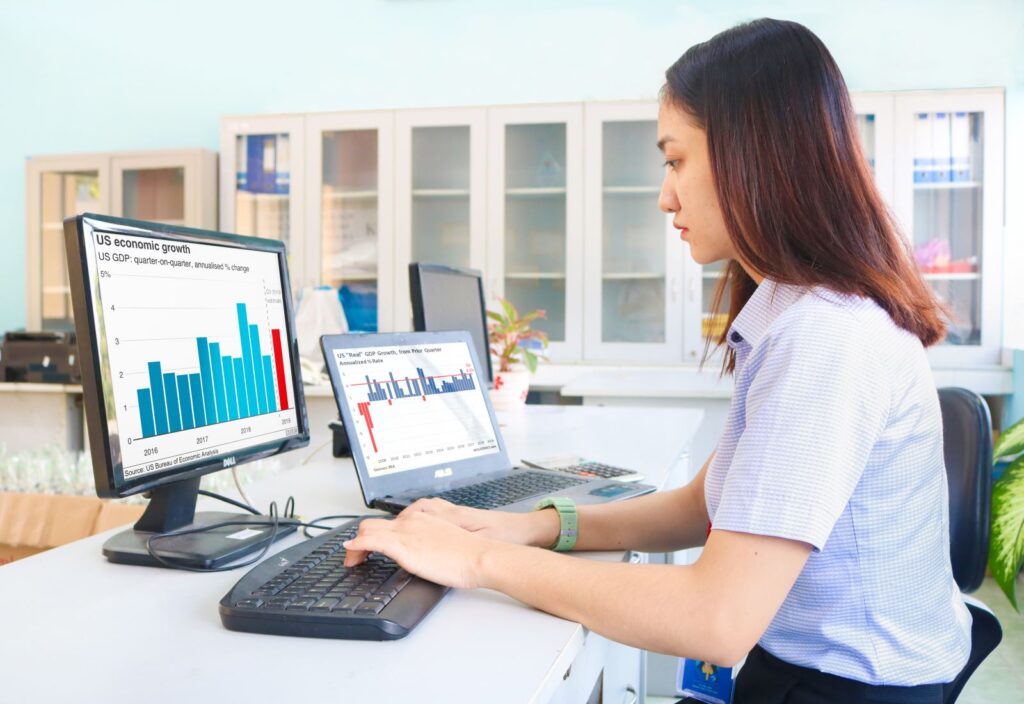 Characteristics required for studying Banking – Finance
✔ Calculation ability, logical thinking, and a good cognition are all work skills that are frequently exposed to a sequence of figures and many difficult computations. As a result, students majoring in Banking – Finance must excel in natural sciences, including mathematics. Also, having an excellent memory as well as the ability to evaluate and swiftly assess situations can help you when studying this major.
✔ Sincerity, carefulness, and accuracy: Because this is a highly delicate subject involving money, you must be extremely cautious, methodical, and accurate in your task.
✔ Withstanding high pressure and knowing how to manage time effectively: working with statistics demands banking and finance specialists to be extremely concentrated, thus it is usual for you to work under pressure. Therefore, you must be in a good mindset. Also, it is critical to set aside adequate time to accomplish the task.
Demand for human resources in the Banking – Finance sector
According to Mr. Tran Anh Tuan, Deputy Director of the Institute for International Economic Training and Research, and Director of the Human Resource, forecasting the demand for senior human resources in the finance – banking industry is expected to increase by 20% per year between 2020 and 2025. As a consequence, if training institutes do not match the criteria of human resource training, the sector will be severely understaffed.
By 2025, the need for human resources in the Banking – Finance industry would account for a very significant proportion of the total number of employment in the province of Ba Ria – Vung Tau – Southern important economic area, the entire country, and the trend of international integration.
What to do after studying Banking – Finance at BVU?
The primary responsibility of the finance person is to guarantee that all operations for the entire system run constantly. Following graduation, students can pursue a variety of occupations, including:
✔ Financial advisor: You can work as a specialist in banks and financial institutions. Utilizing economics and financial knowledge to assist customers to meet short-term and long-term corporate objectives.
✔ Accountant: When it comes to accounting, everyone assumes that their work would be to monitor expenditures, evaluate and plan comprehensive expenditures in their firm.
✔ Auditor: In this role, you will be responsible for checking, analyzing, and evaluating accounting information to deliver the most comprehensive and precise financial accounts possible.
✔ Financial advisor: With this job position, you can work in financial consulting departments or for financial consulting firms. In order to offer consumers with the most accurate and up-to-date information when making financial investments.
✔ Bank employees: in addition to advising on banking services, you must counsel more on financial and investment matters.
Training in Banking – Finance at BVU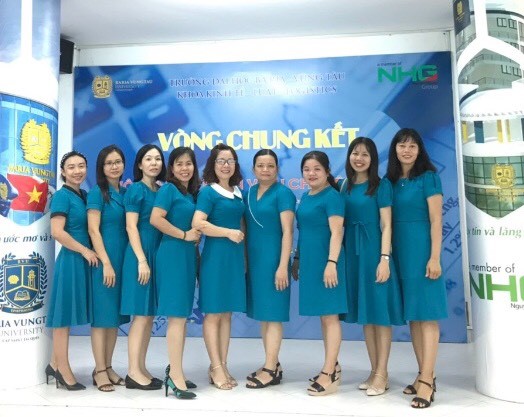 BVU has currently trained approximately 5000 students and trainees in 46 majors, specializations, and 5 master's programs. The school regards quality and efficiency as the highest value, the guiding principle for training activities and scientific research, as well as a critical component in the growth of collaboration and development. BVU is a training institution that received national quality accreditation in 2019 and international 4-star quality standards of QS Stars (UK) in 2021.
Banking-Finance major under the BVU Faculty of Economics – Law is experienced and professional, relevant, and satisfies the output quality standards of employers. The faculty of young lecturers is enthusiastic with emerging teaching techniques, using technology in training and teaching, and staying up to date on the newest expertise. From the third year, specialized students are provided with practical experience and internships at the bank, and workshops are built to increase specialized knowledge and drive continuous learning, hence improving learning efficiency.
The Banking – Finance major at Ba Ria – Vung Tau University provides students with enthusiasm and high-quality learning efficiency through an innovative training approach.
                                                                                                Vu Thi Hue