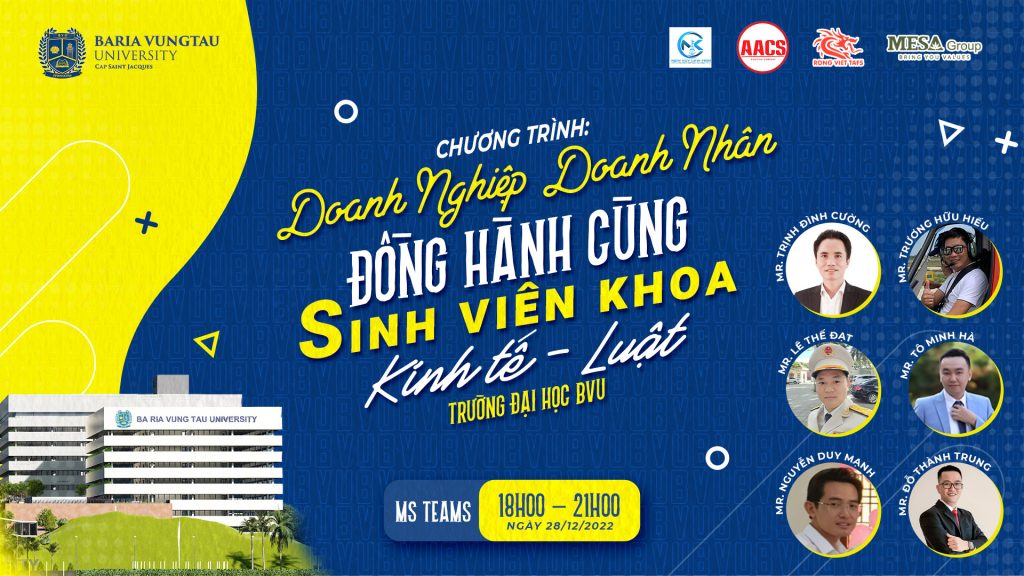 1. Seminar Objectives
The seminar provides an opportunity for incoming students of the Faculty of Economics – Law's 2022 Class to interact with experts, managers, and scientists to discuss their accomplishments in the field of business economics.
2. Seminar content
– Speakers discuss career accomplishment.
– Leadership qualities in taxation, accounting, auditing, production management, banking, marketing, and law.
3. Time and location
– Time: 18:00 – 21:00, Wednesday, 28/12/2022.
– Location: Microsoft Teams
4. Composition: 600 people
On the Faculty of Economics – Law's side: Faculty, Department, and Faculty of Economics – Law
Experts participate in the program: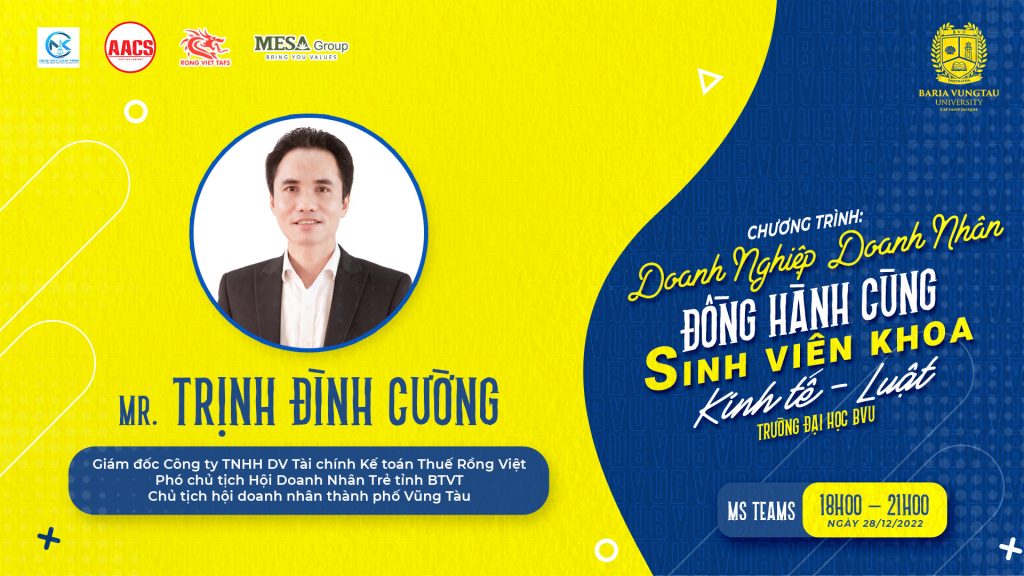 Mr. Trinh Dinh Cuong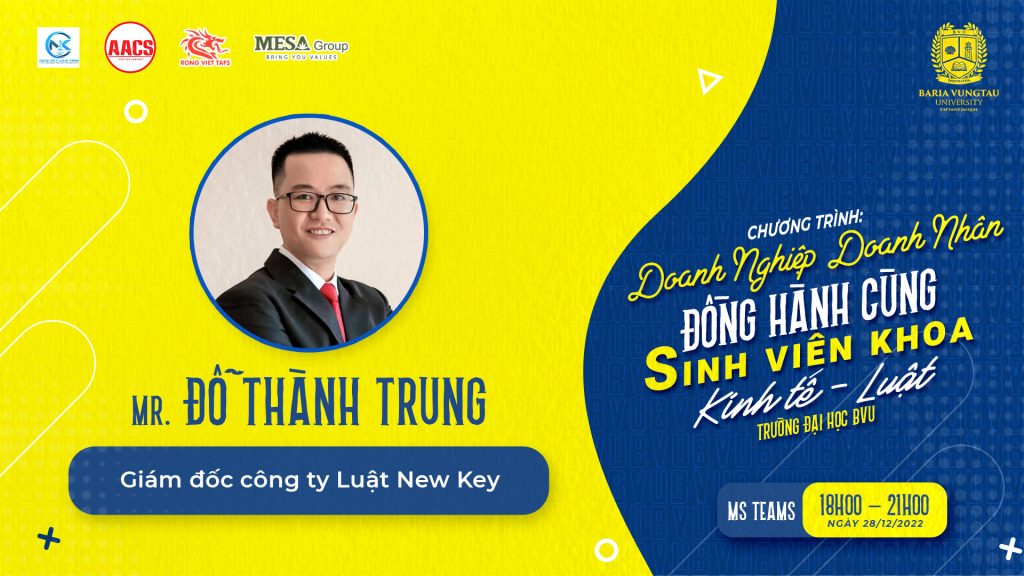 Mr. Do Thanh Trung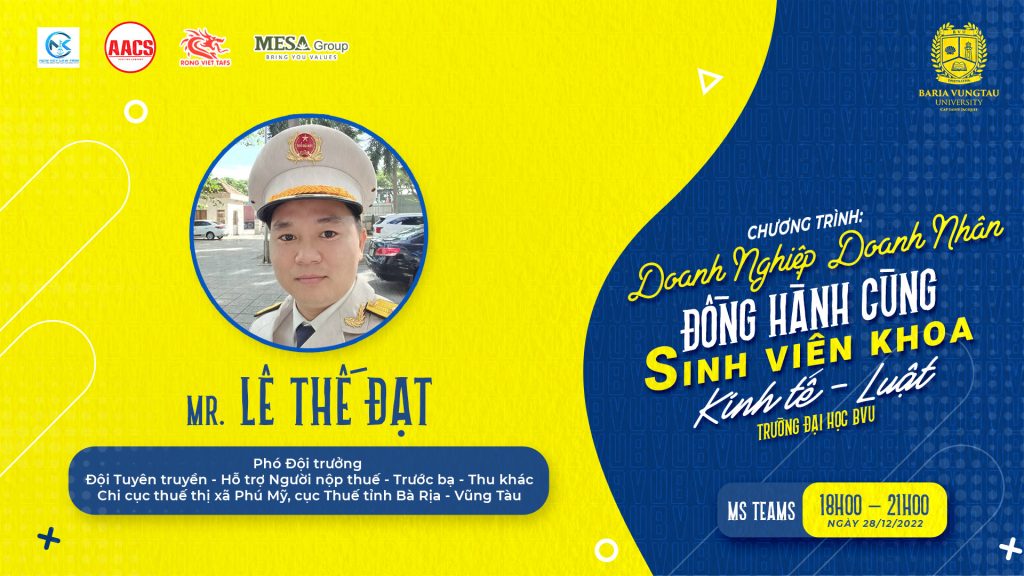 Mr. Le The Dat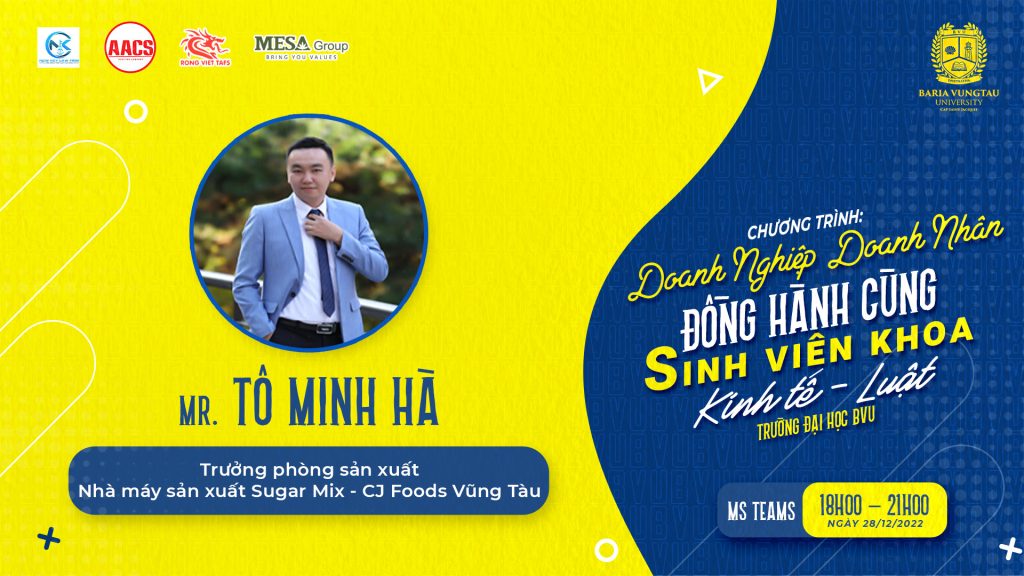 Mr. To Minh Ha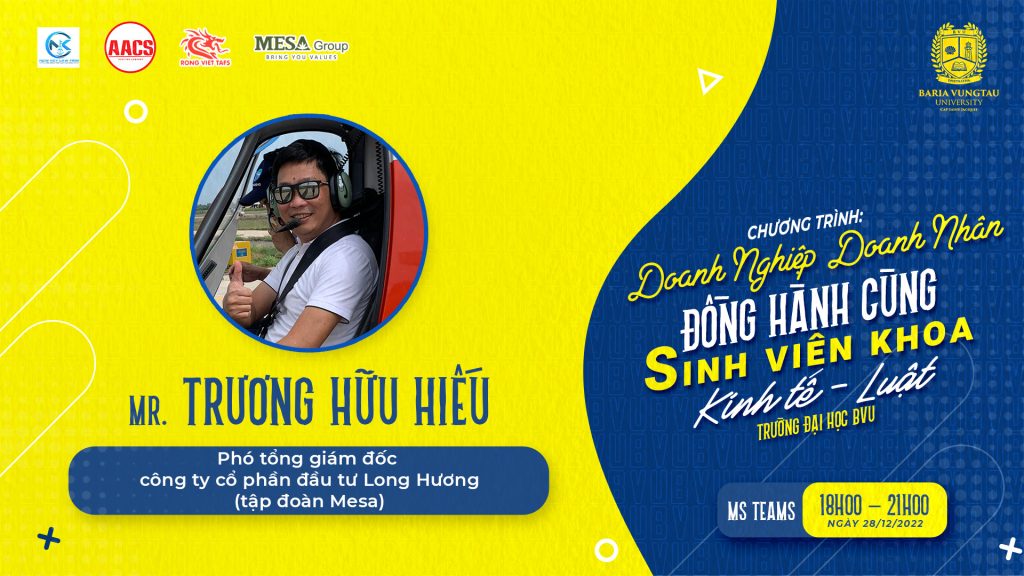 Mr. Truong  Huu Hieu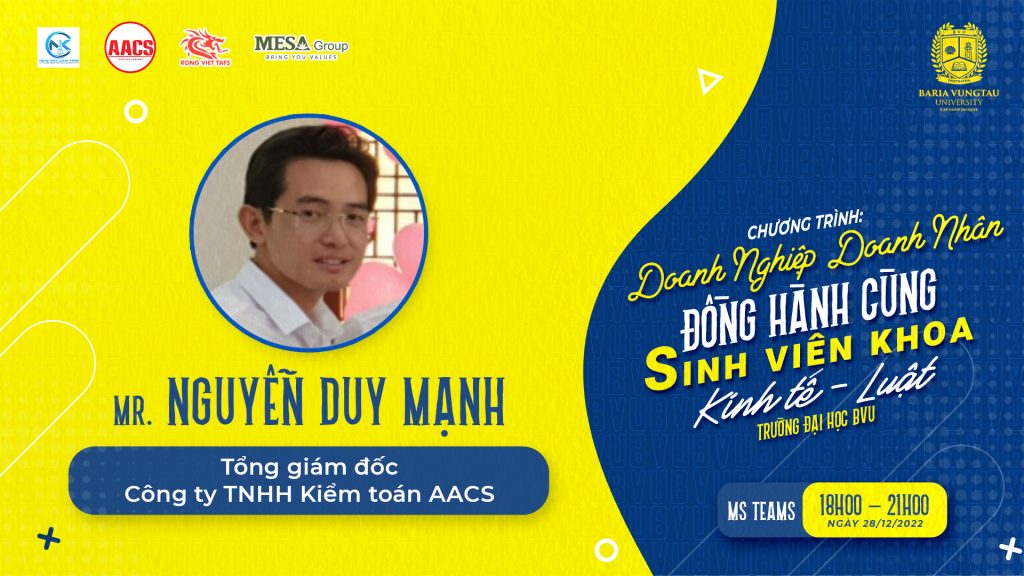 Mr. Nguyen Duy Manh