Honoring and rewarding play a crucial role in the development of organizations and institutions; it encourages the efforts and endeavors of each individual. Honoring students not only means praising their achievements but also motivates and ensures that every individual's efforts are recognized and highly valued, encouraging them to give their best in their studies and personal development. For Ba Ria – Vung Tau University (BVU), honoring and awarding scholarships to students is of special importance. The university always provides an environment for students to strive in their studies and personal growth, and the recipients of scholarships are truly deserving students. The scholarship awards serve as a bridge and a supportive companion from esteemed enterprises, organizations, and individuals for BVU students, especially those facing financial difficulties, but who put in remarkable efforts to achieve high academic results and personal development.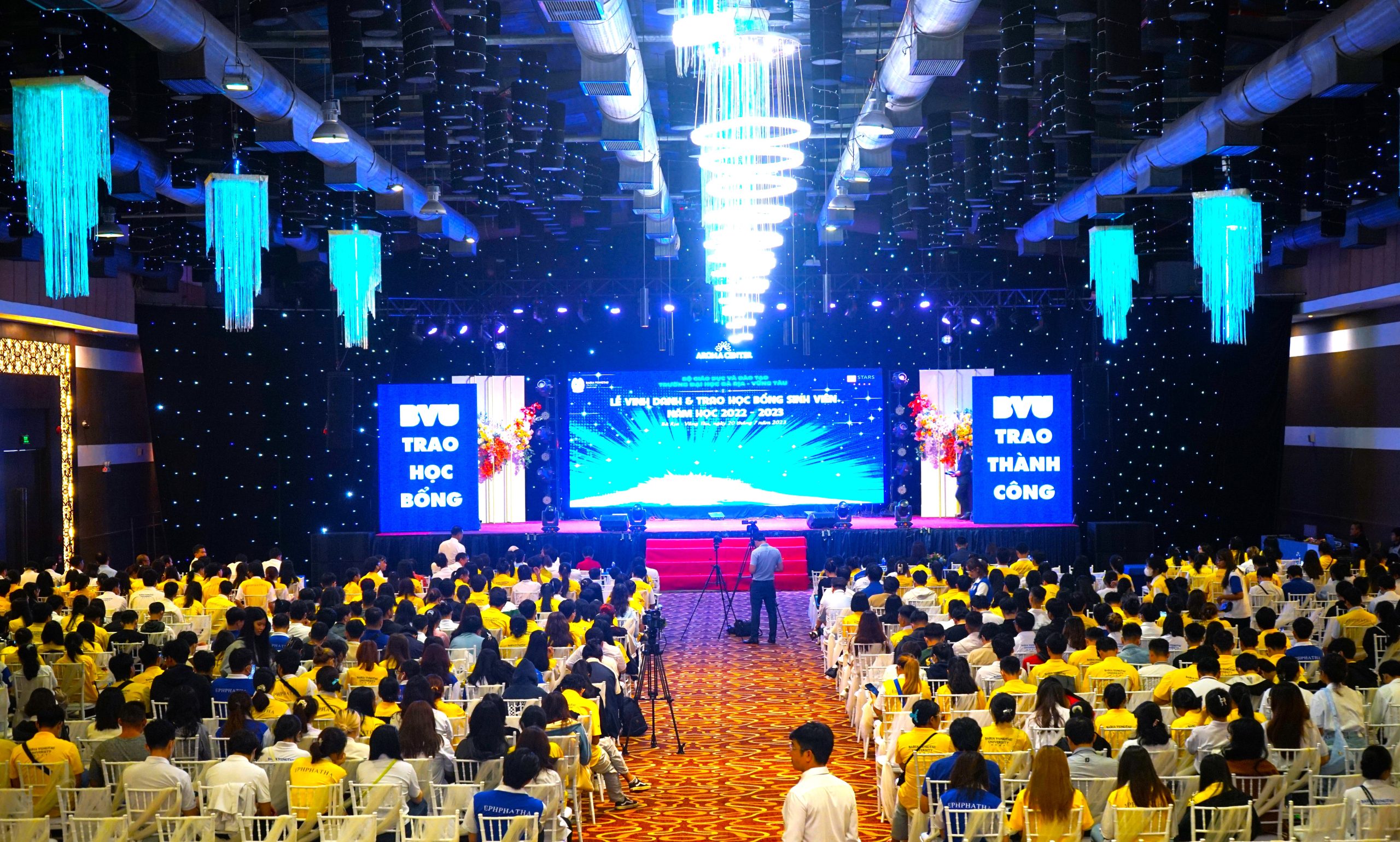 With such great significance, in the afternoon on July 20, 2023, Ba Ria – Vung Tau University (BVU) held a grand ceremony to honor and award scholarships to students for the academic year 2022 – 2023. At the event, BVU and generous enterprises and individuals bestowed nearly 1 billion VND on 156 students who will become BVU's new students for the year 2023.
The ceremony was attended by representatives from various enterprises that awarded scholarships, including BIDV Ba Ria – Vung Tau, SHB Vung Tau Bank, and Aroma Center Vung Tau. A special guest, the famous singer Ngoc Son, also participated in the event to present scholarships and interact with BVU students. Various media agencies were present at the ceremony to report on the occasion.
On the side of Ba Ria – Vung Tau University (BVU), there were significant figures present at the ceremony, including Assoc. Prof. Dr. Nguyen Thi Hoai Phuong, the Rector of the University, members of the Executive Board, unit leaders, and faculty members. More than 1,000 students attended the event, including those from the 2K5 cohort who have chosen BVU as the place to study and experience their university life.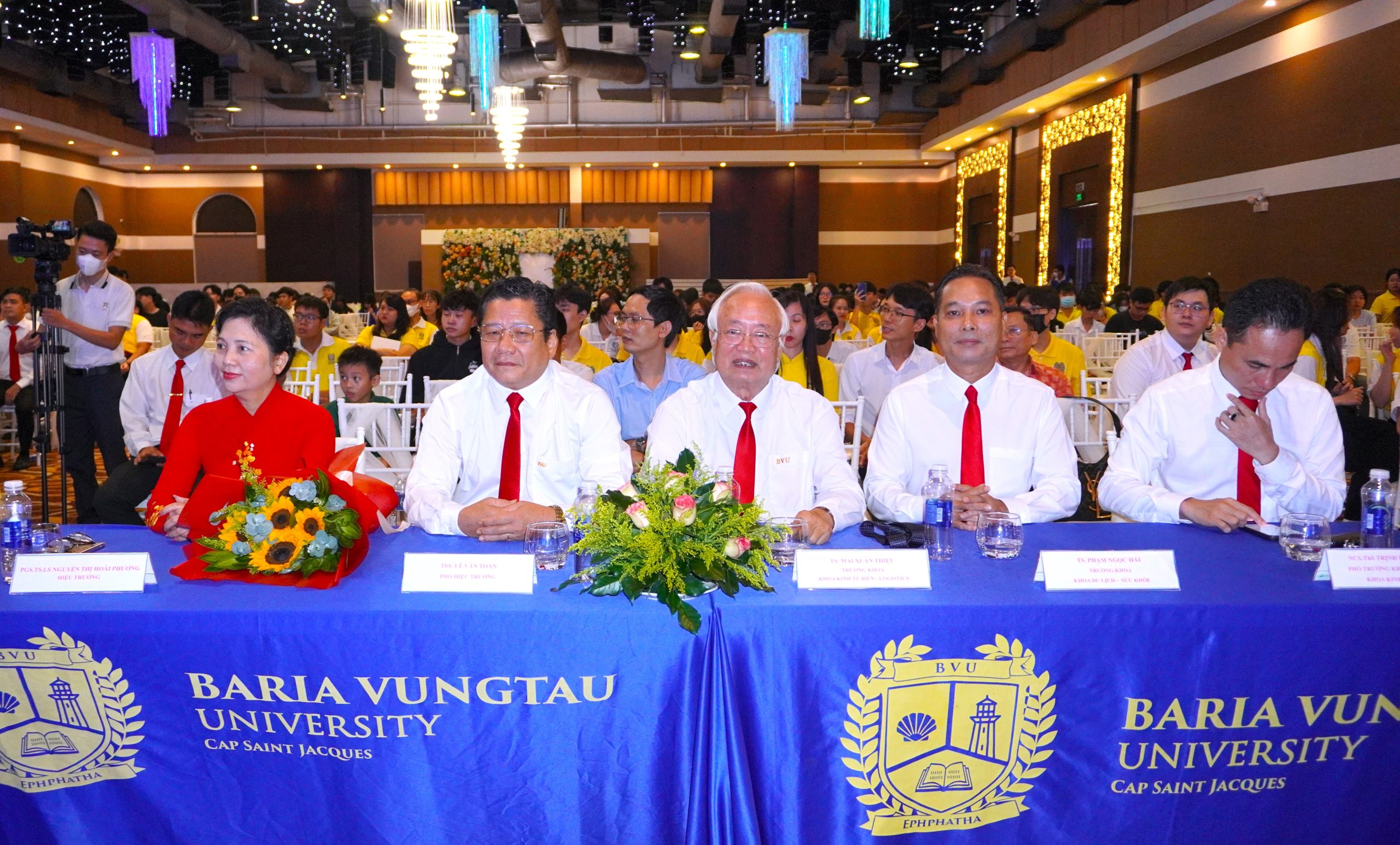 In her opening speech, Assoc. Prof. Dr. Nguyen Thi Hoai Phuong, the Rector of BVU, congratulated and honored the students for their efforts in studying, personal development, and participation in national and regional competitions, which led them to receive these valuable and meaningful scholarships today. She emphasized that these students are positive contributors who are spreading the reputation of BVU on the map of domestic and international universities. The Rector expressed her sincere gratitude to the esteemed businesses and philanthropists who have accompanied BVU students in the past and expressed the hope for continued support and cooperation in the future.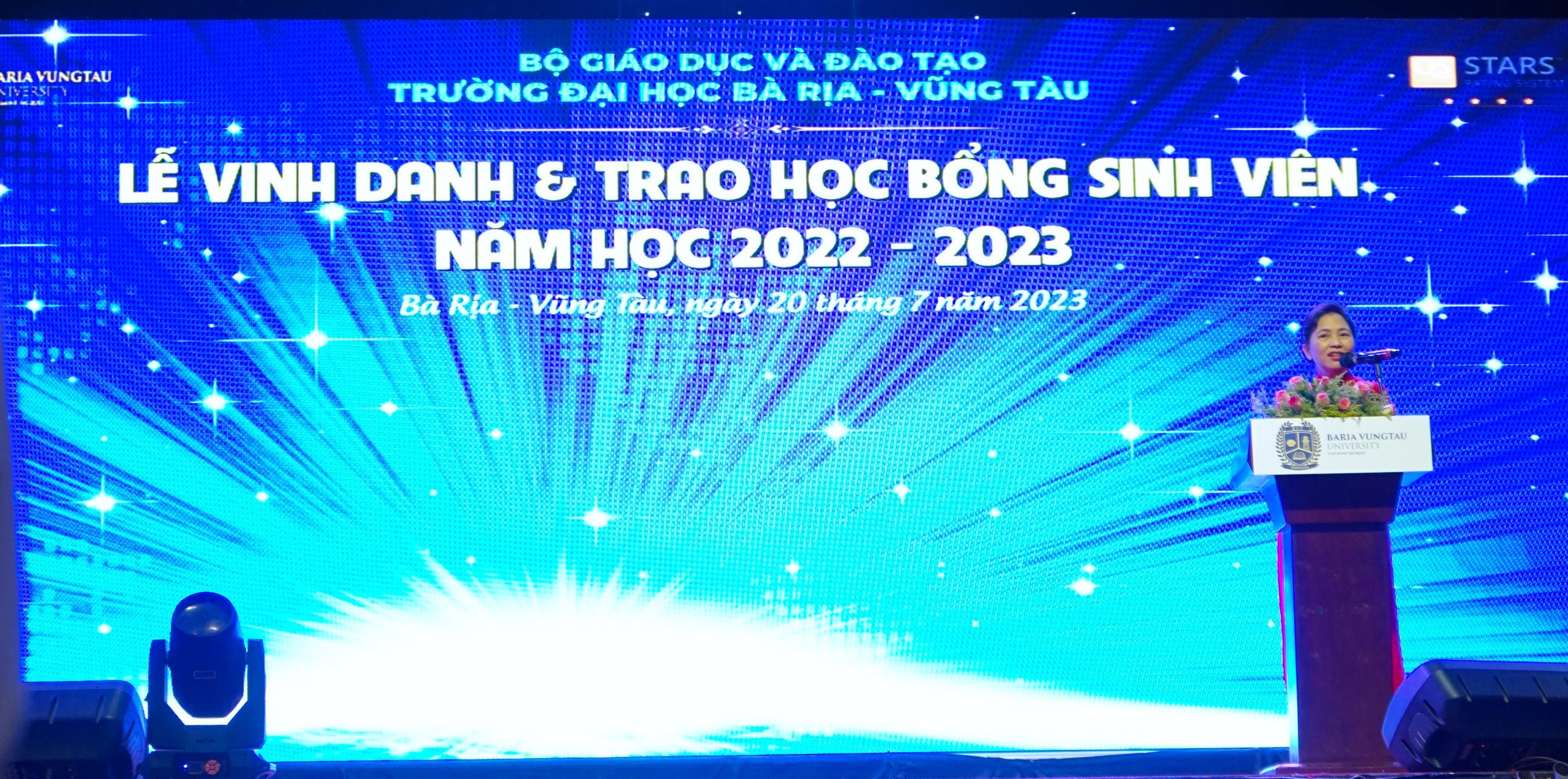 At the ceremony, BVU, along with distinguished businesses and philanthropists, awarded valuable and meaningful scholarships to BVU students, namely:
-Nitori Co. Ltd Ba Ria – Vung Tau Co., Ltd. awarded 20 Nitori – BVU International Scholarships 2023 worth 260,000,000 VND.
-The Tourism – Health Department, on behalf of philanthropists, presented one full scholarship to a new student from BVU's K20213 class majoring in Hotel Management, valued at 110,000,000 VND.
-Singer Ngoc Son awarded five scholarships to new students from BVU's K2023 class majoring in Tourism – Health, worth 50,000,000 VND.
-BIDV Vung Tau Branch awarded five scholarships to new students from BVU's K2023 class majoring in Tourism – Health, worth 50,000,000 VND.
-SHB Vung Tau Bank awarded ten "SHB Encouraging Talent in BVU Logistics Students" scholarships worth 20,000,000 VND.
-Phong Vu Vinsun Company presented eleven scholarships to honor BVU students who achieved remarkable results in competitions during the academic year 2022 – 2023, worth 11,000,000 VND each.
-BVU awarded 27 Excellent Scholarships for the 2nd semester of the academic year 2022 – 2023, worth 108,000,000 VND.
-BVU awarded 87 Outstanding Scholarships for the 2nd semester of the academic year 2022 – 2023, worth 261,000,000 VND.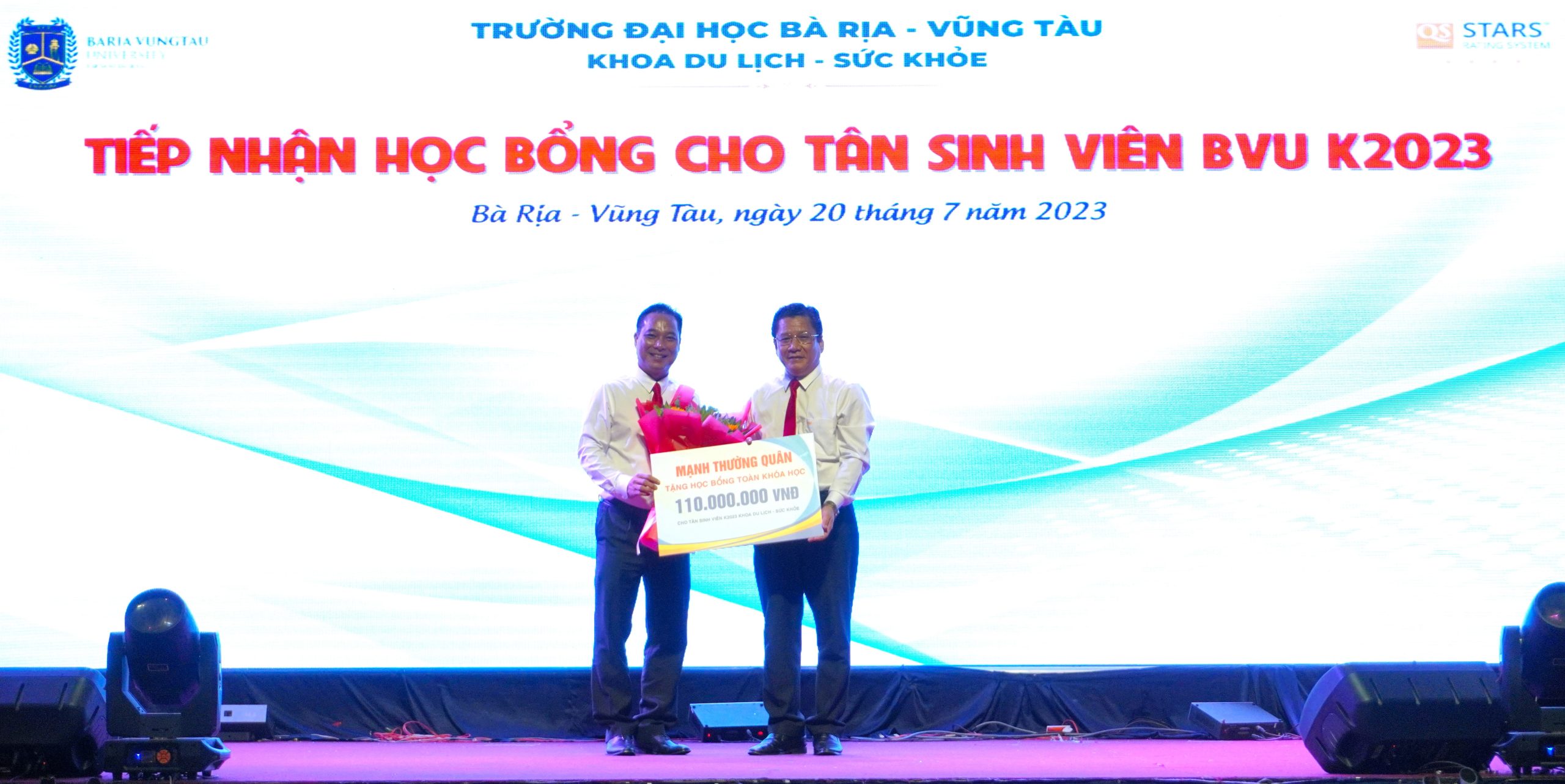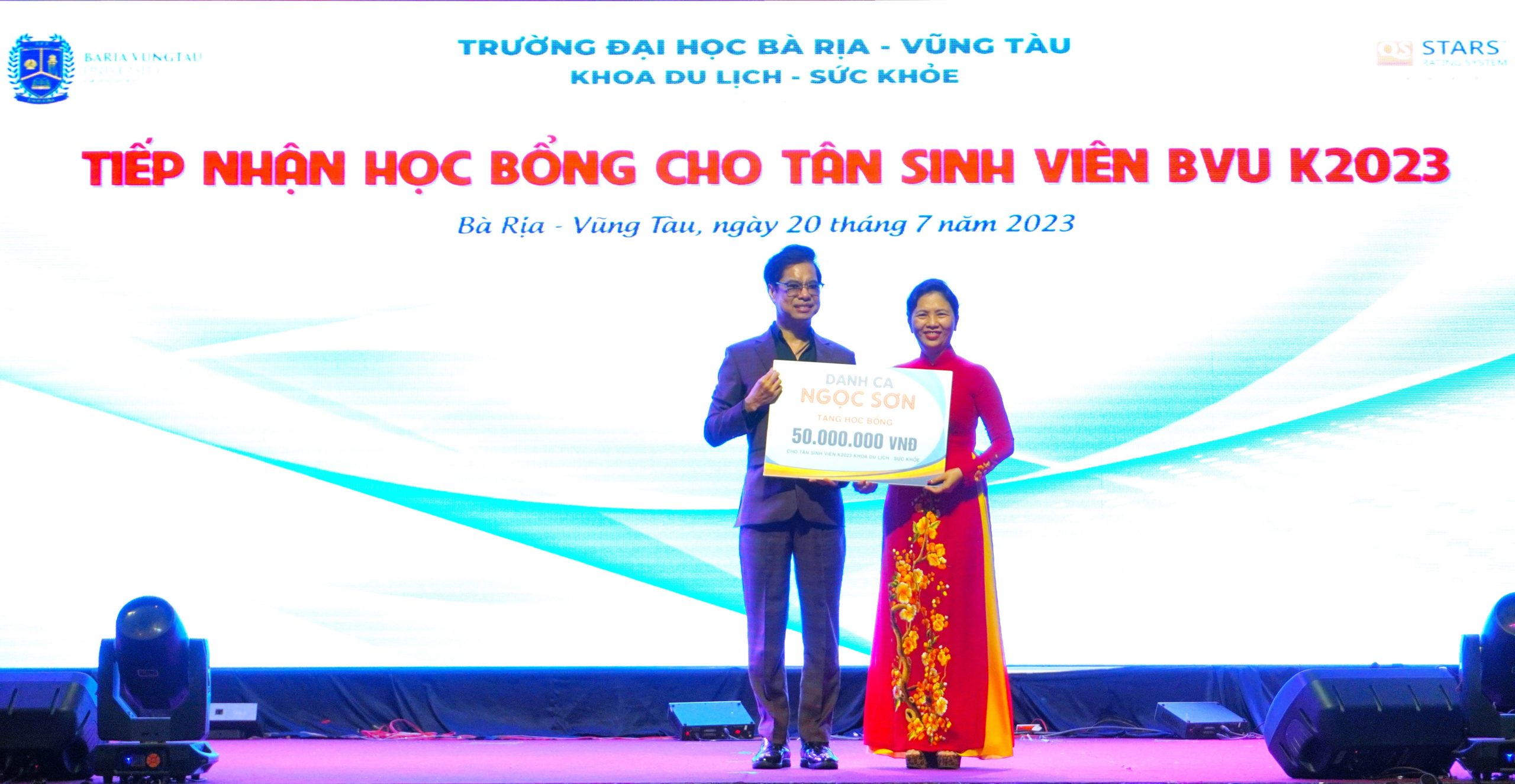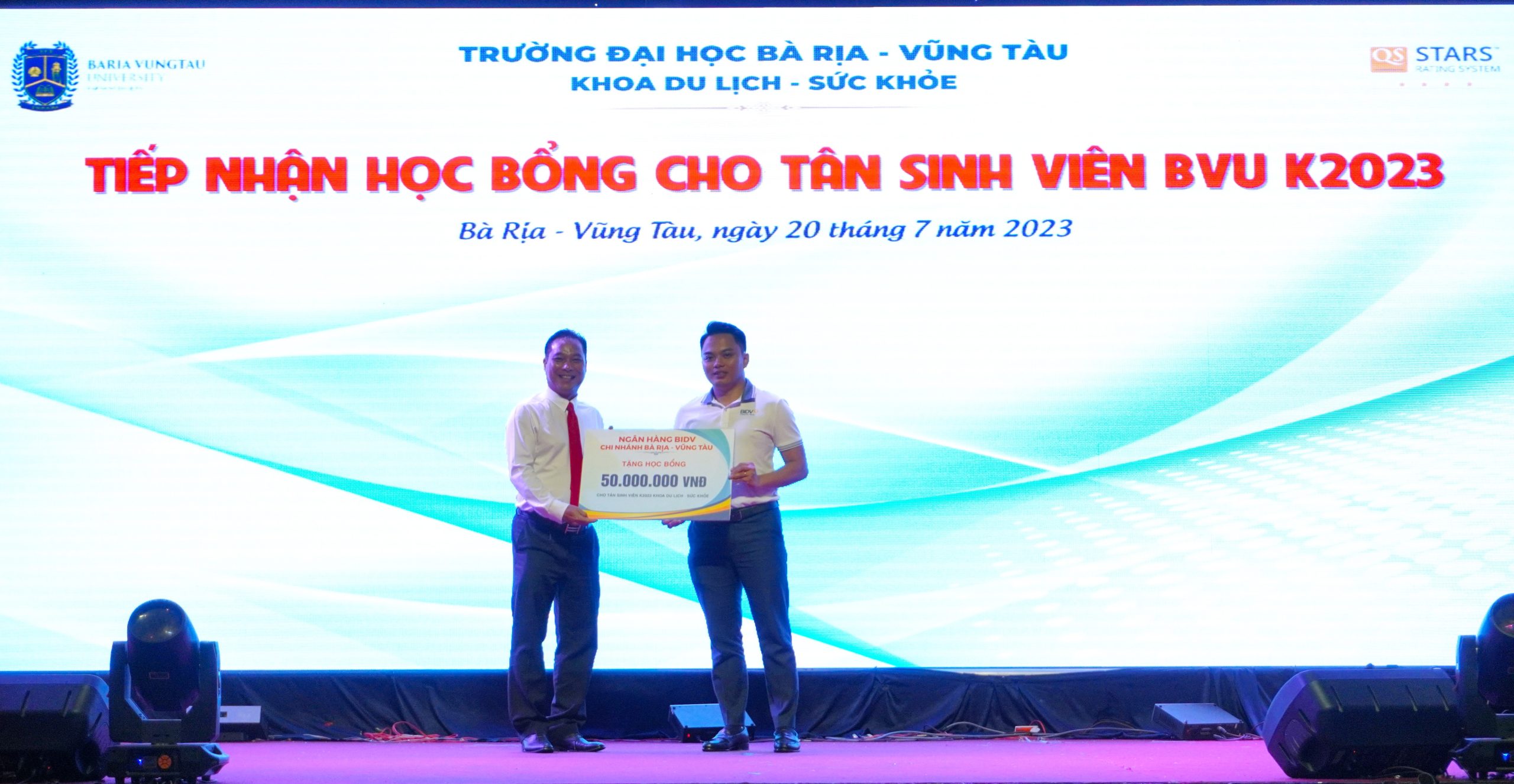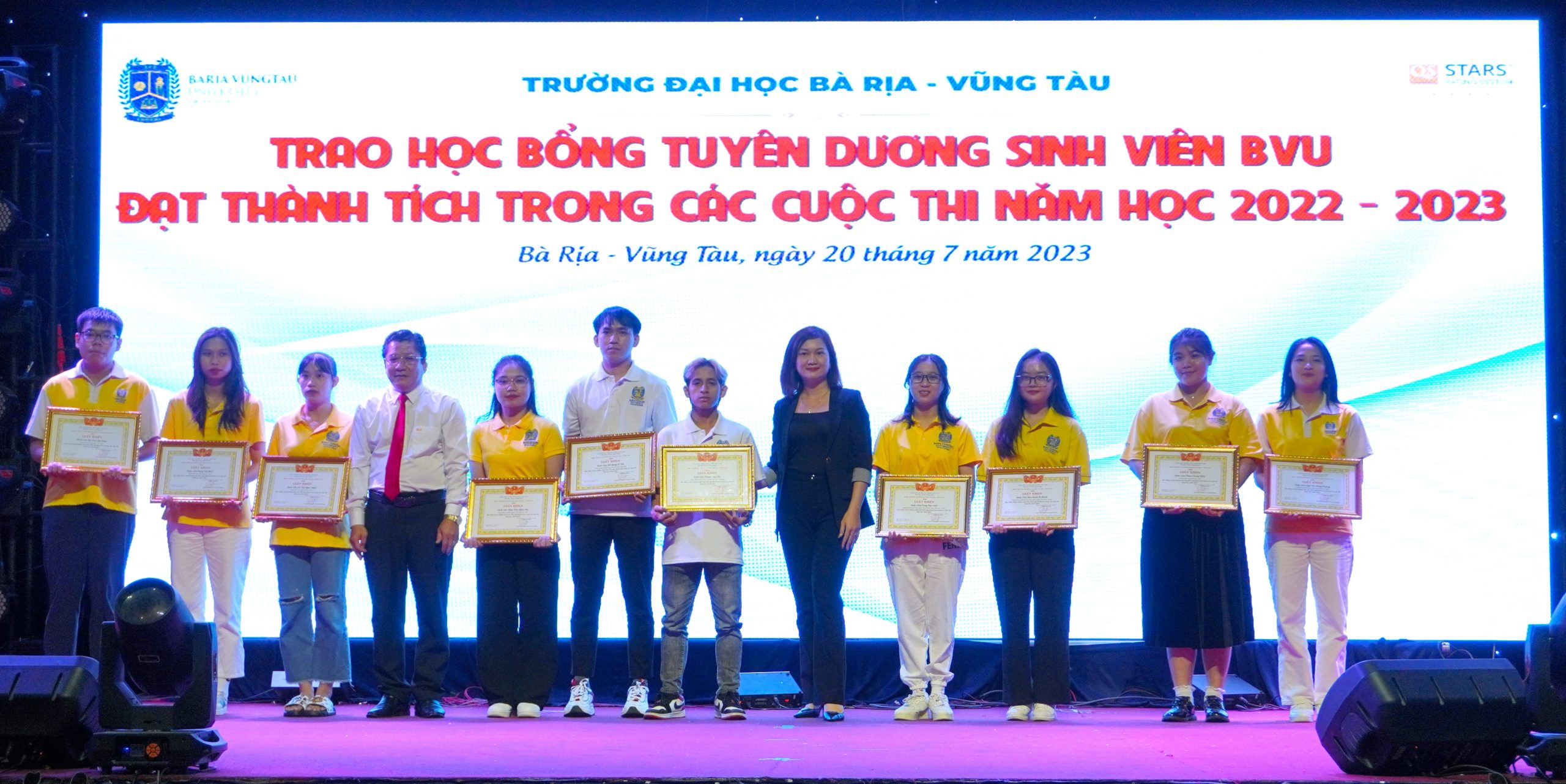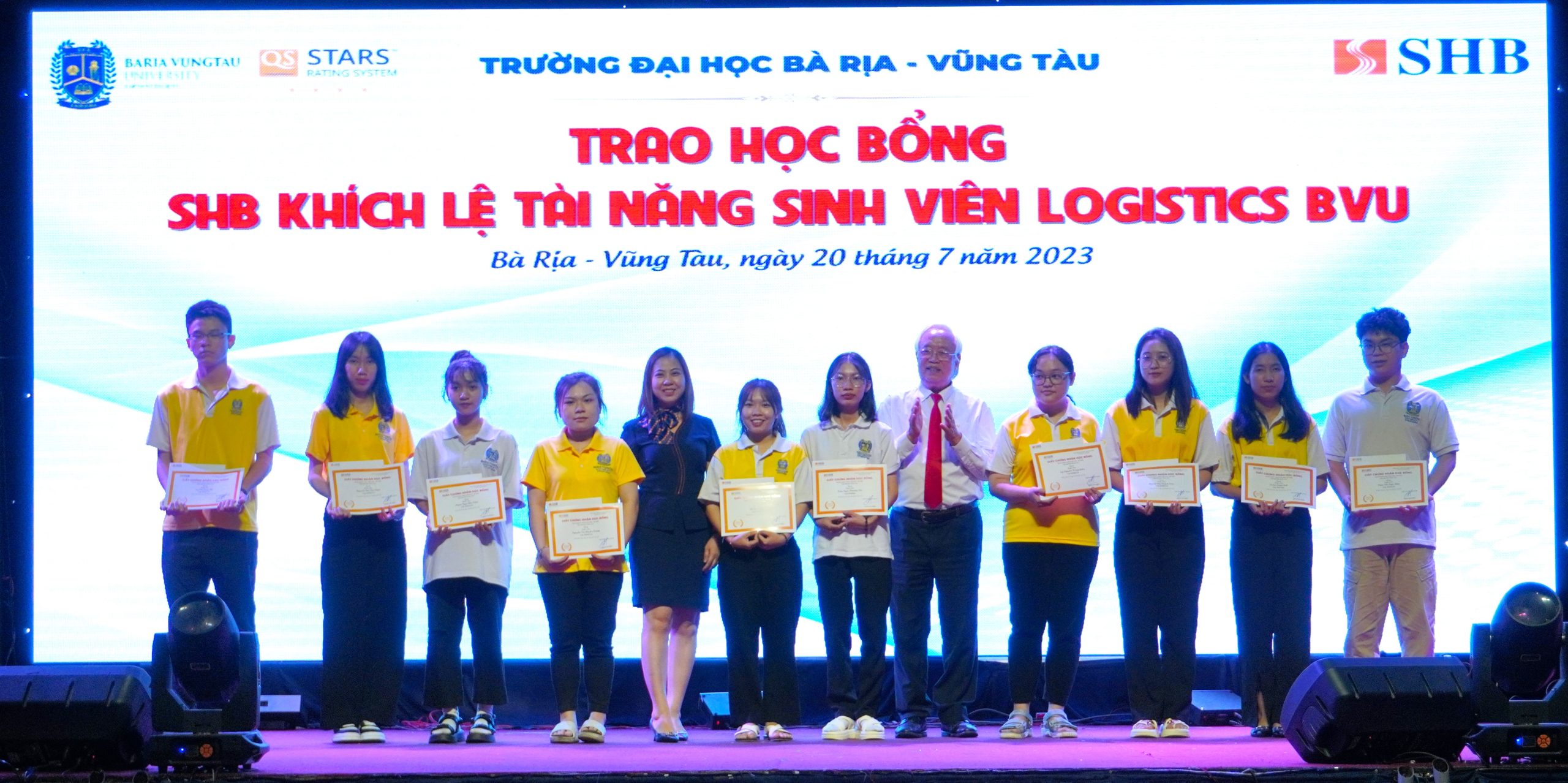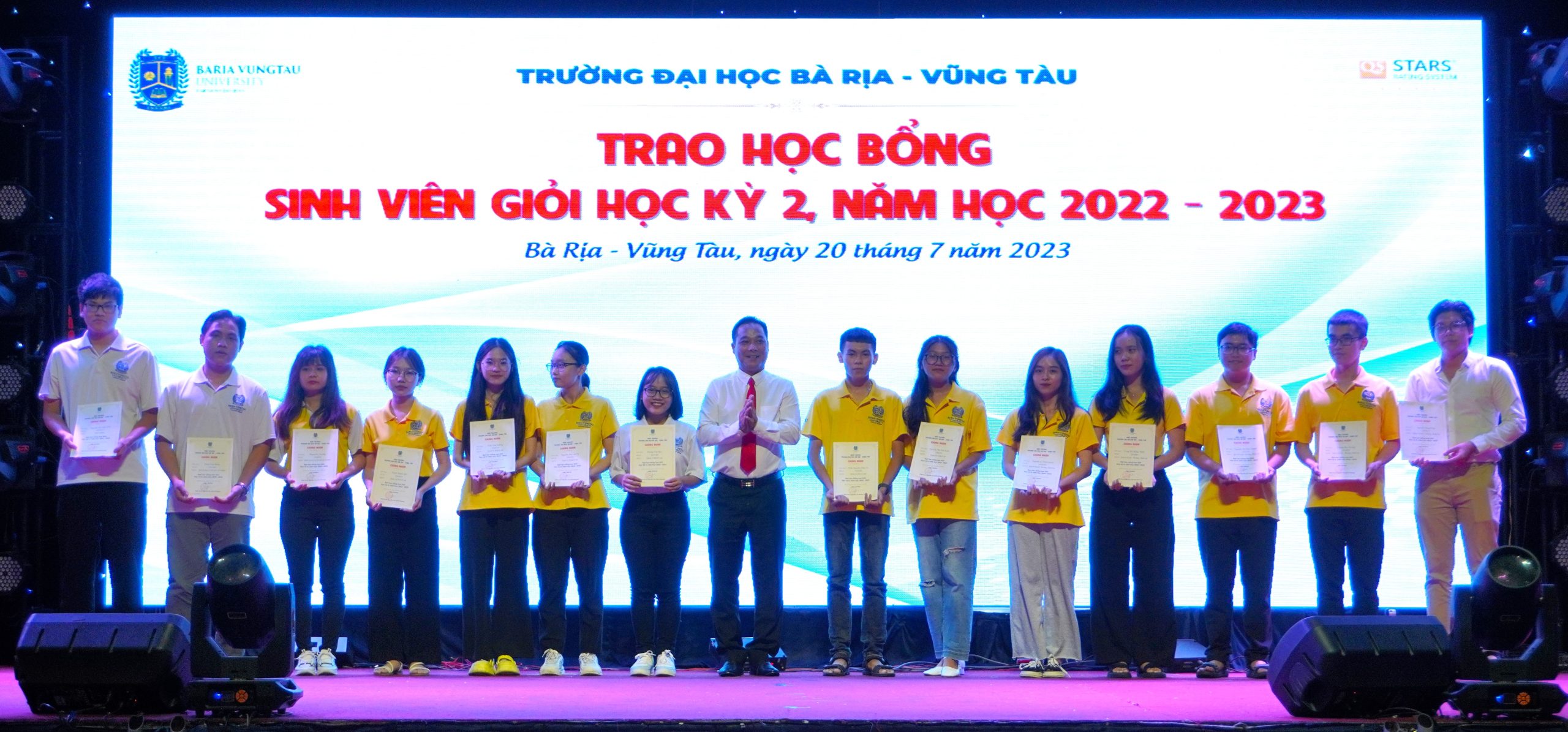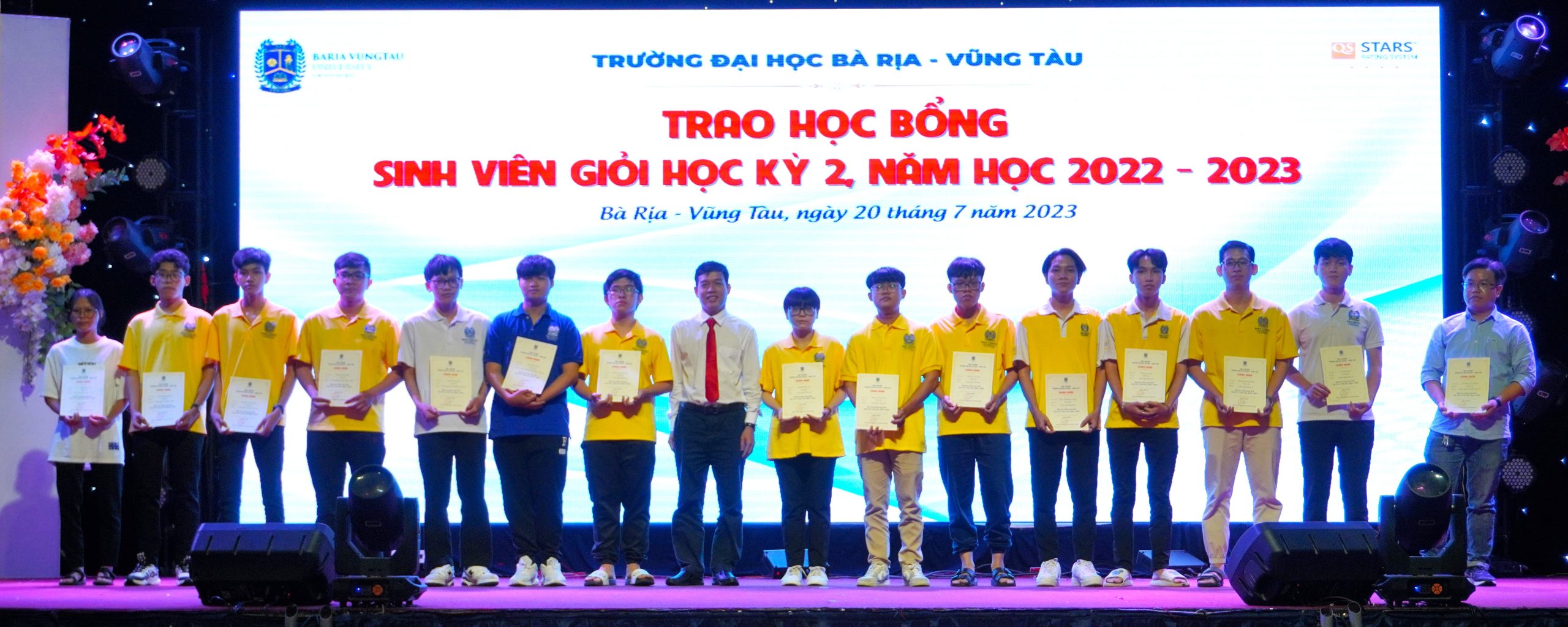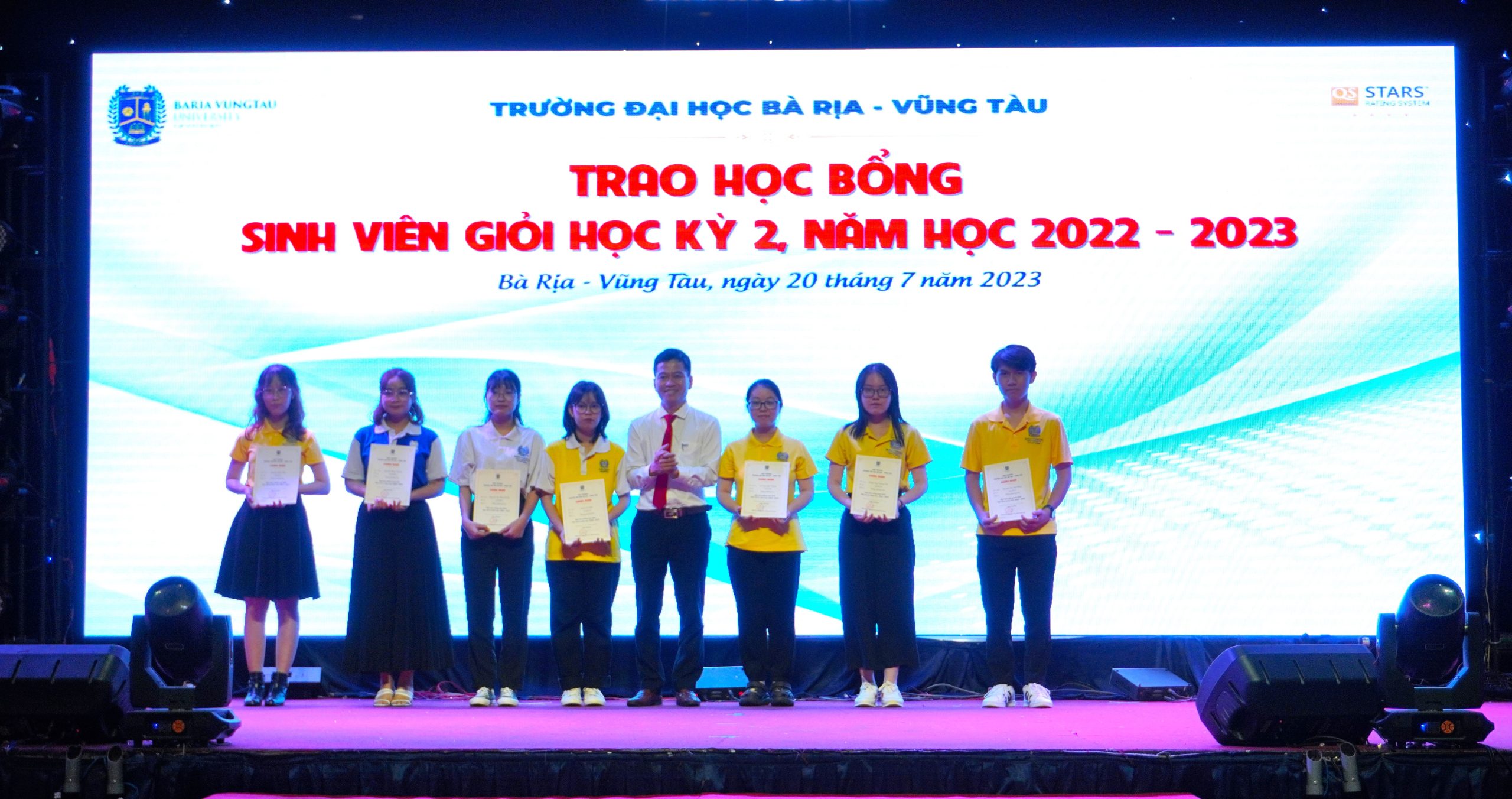 As one of the outstanding and honored students, Nguyen Thi Tuyet Trinh, majoring in Finance – Banking, Class of 2022, shared these words: "Being on the stage of honor today is an immense privilege for myself. I feel lucky and happy to have the opportunity to study and experience at BVU."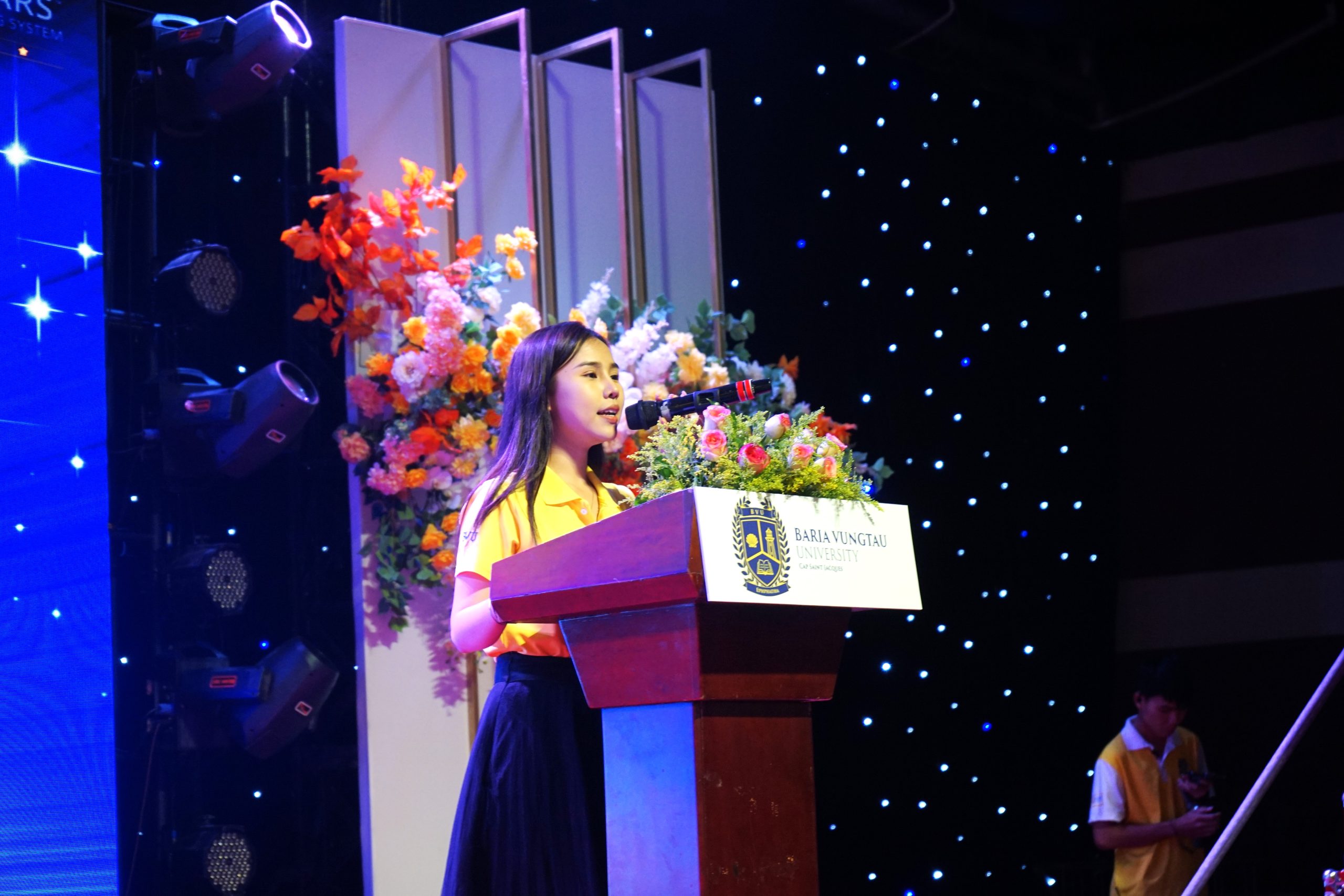 Feeling happy, Tran Van Hieu, Deputy Director of Saigon – Hanoi Bank (SHB) and former student of BVU majoring in Business Administration, Class of 2006, also a recipient of numerous scholarships from BVU and businesses during his time at the university, expressed his profound gratitude to the esteemed teachers and faculty, as well as to the respected businesses. He also sent words of encouragement and support to the current students.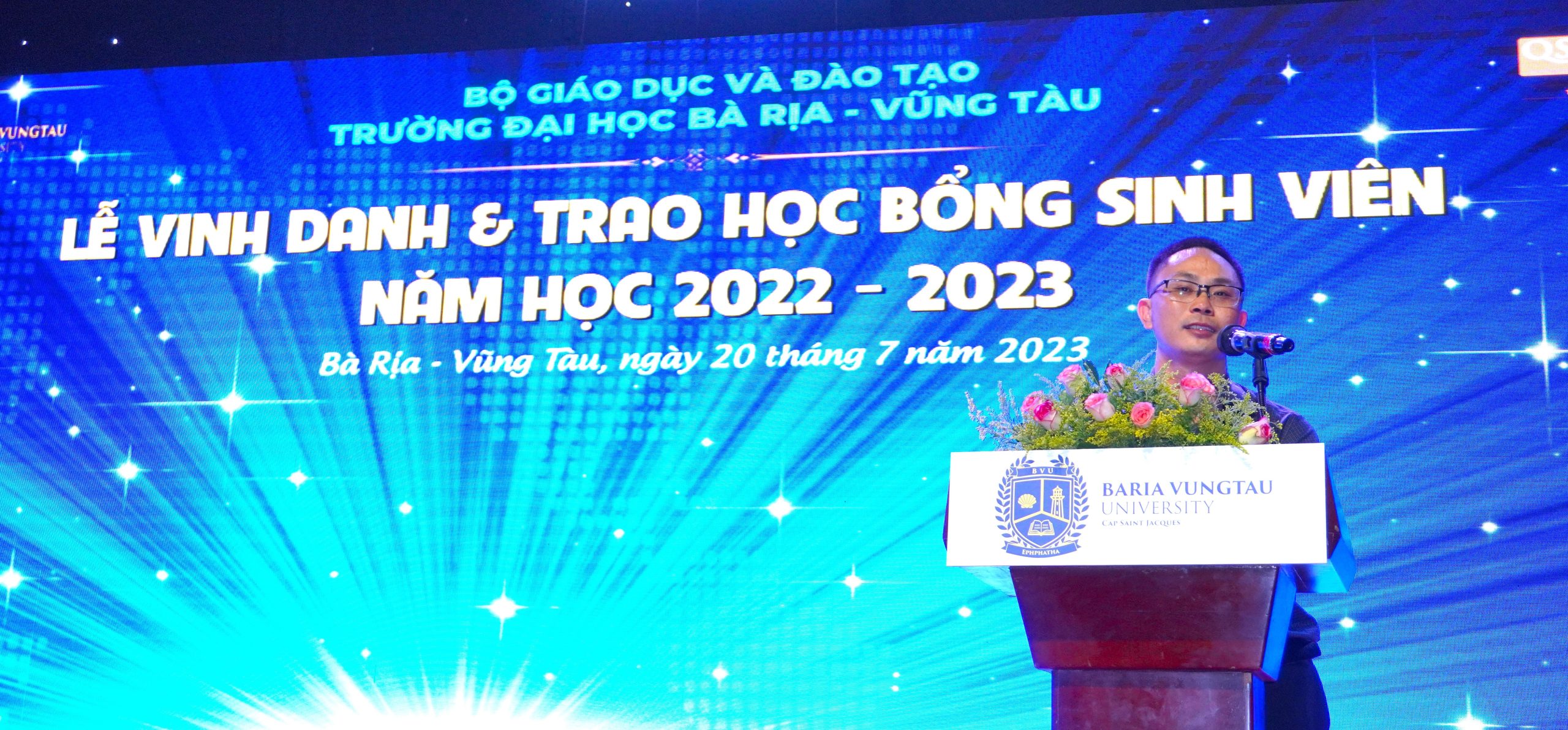 When interviewed about their emotions attending the first event at the university, they chose to experience four years of student life, Nguyen Ngoc Tram, from Dinh Tien Hoang High School, said: "I am very happy and feel more confident in my choice. I perceive this environment as both professional and friendly, creating a sense of closeness." Nguyen Phu Thanh, from Nguyen Khuyen High School, had a bright smile after participating in the ceremony. When asked about their feelings towards BVU, they said: "I learned about the university when I was in 10th grade, and today, after attending the ceremony, I love the university even more. I hope that many others and I will have the opportunity to study close to home in a joyful and friendly environment, creating memorable moments with these 'famous' people."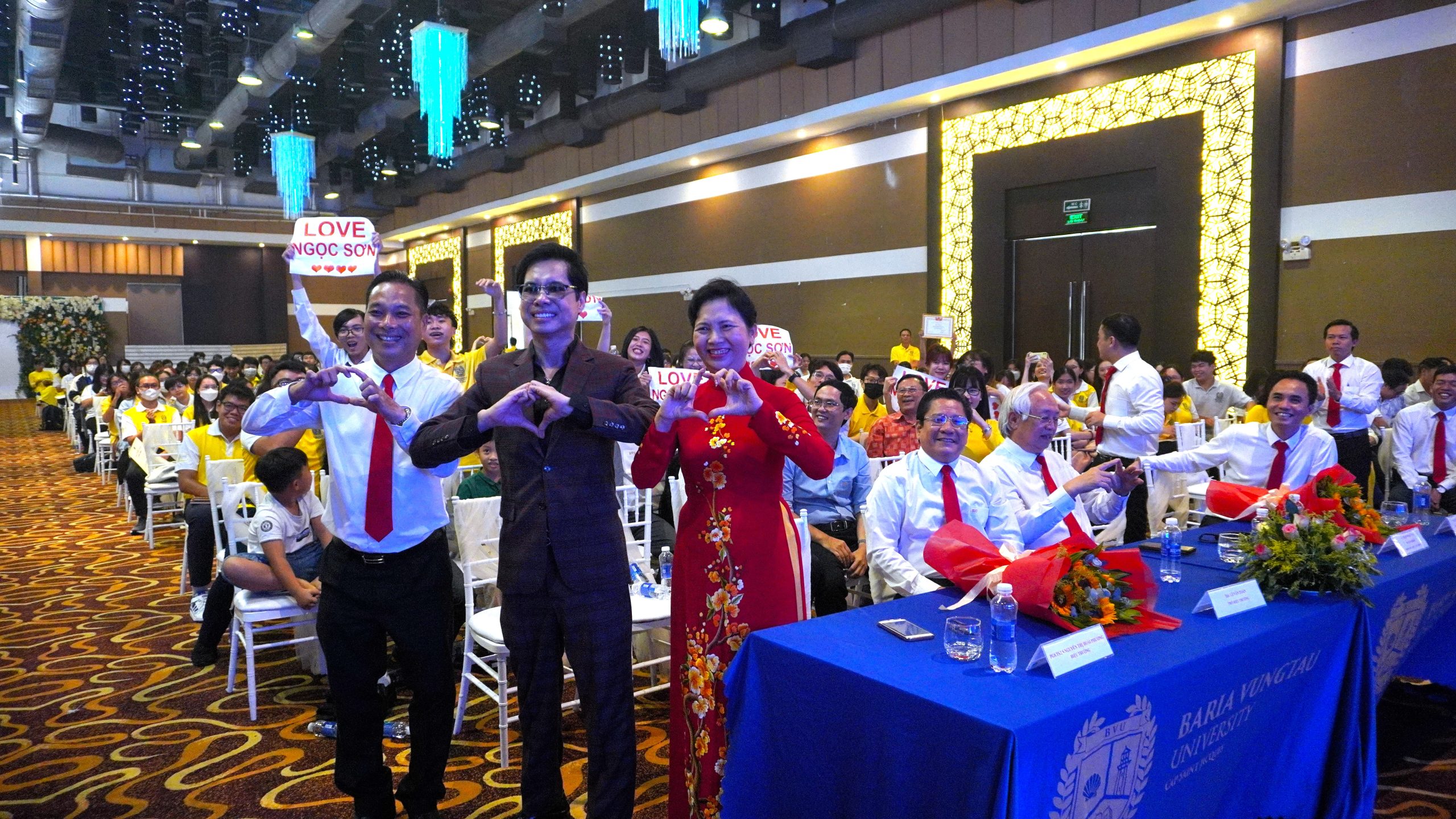 At this year's ceremony to honor and award scholarships, BVU students had the opportunity to interact with the renowned male singer, Ngoc Son, one of Vietnam's famous artists. This occasion provided BVU students with a chance to learn from someone who has achieved success in their career. Ngoc Son's presence at the event not only excited the students but also honored artists who contribute to society and are closely connected to the community.
The atmosphere became lively as the entire auditorium sang along with Ngoc Son. These memorable moments were captured and became indelible imprints, lingering long after the ceremony ended.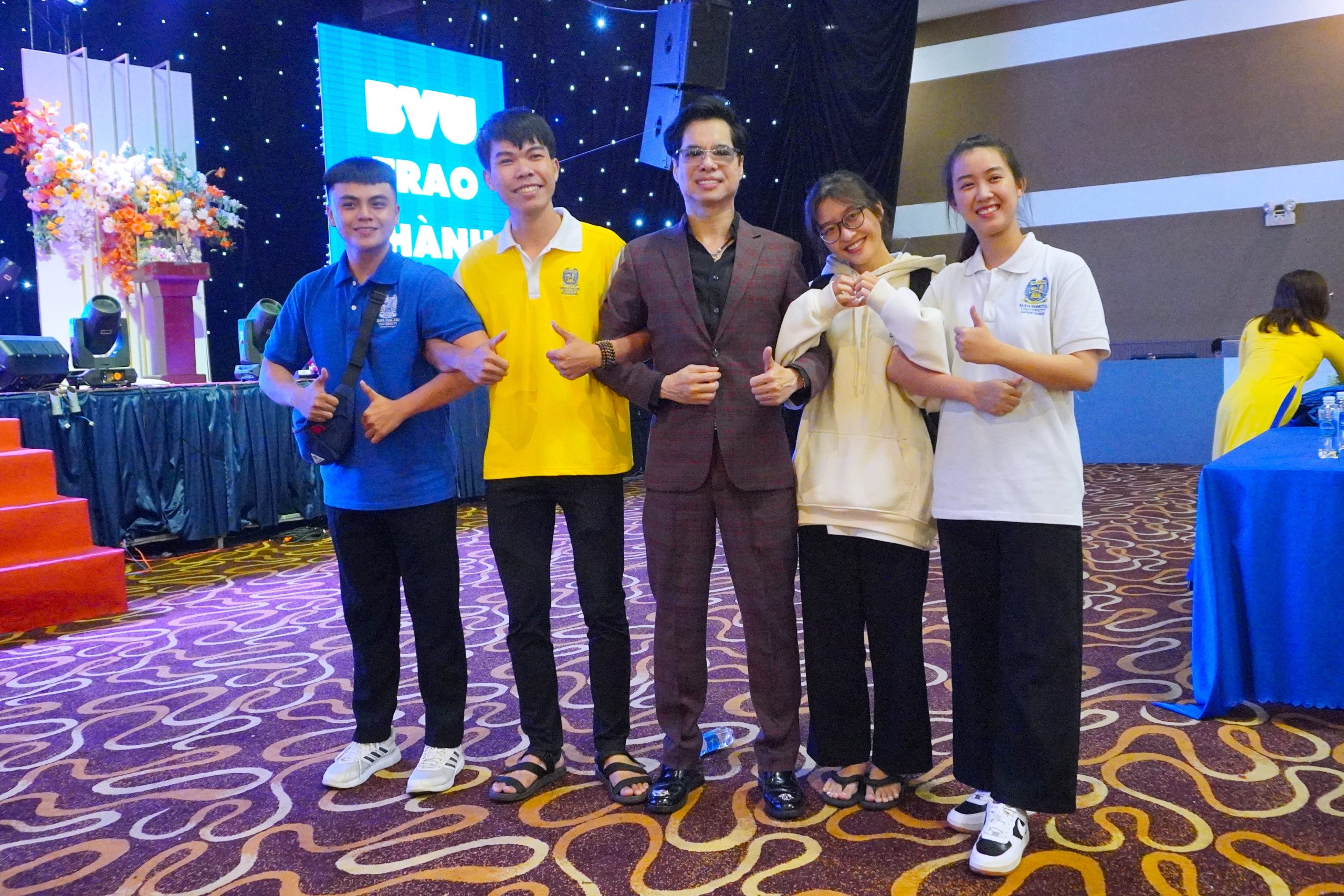 The ceremony ended with a mix of emotions, leaving many students and participants touched and excited. It was a vibrant, grand, and memorable event for all the members of the big BVU family.