In the contemporary economic context, the Finance – Banking industry has been developing and growing steadily, attracting and employing a large number of people. Finance – Banking is a popular academic option among students. In this essay, attributes that are suited for the banking business, which you will observe and have more resolve to select, will be given below.
1. Have passion, creativity, and dynamism
Your job as a Finance – Banking employee will frequently and regularly include money and numbers. As a response, you must be passionate about money-related occupations. Furthermore, working in the finance – banking industry necessitates communication flexibility, sensitivity in understanding psychology in order to provide services, persuade customers, and so on, and you'll be a huge success in this field.
2. Capable of handling pressure and managing time properly
Dealing with numbers is usually stressful for financial and banking employees. As a result, you must be in good physical and mental health. Furthermore, the number one goal is to carefully arrange TIME in order to accomplish the task on time without losing energy or spending unnecessary time.
3. Always be honest, cautious, and precise
Finance – Banking employees are individuals who build trust, and in order to build trust, you must be HONEST. Finance – Banking is a delicate industry, therefore, you must constantly be attentive, methodical, and accurate in your job; even a minor error might have unanticipated effects.
4. Calculation ability, logical thinking, and a good memory
Working in this sector entails being regularly exposed to a torrent of figures and a range of sophisticated computations. As a consequence, students majoring in Finance – Banking must excel in natural sciences, particularly mathematics. To effectively address problems relating to capital investment management, you must also have an excellent memory in addition to the capacity to analyze and assess swiftly.
5. Good at foreign languages and informatics
Office computing and foreign languages are the two most important skills in all occupations, regardless of industry. This is especially true for Finance – Banking. Foreign language proficiency must be sufficient to speak with international partners or business members, as well as read papers and create financial statements.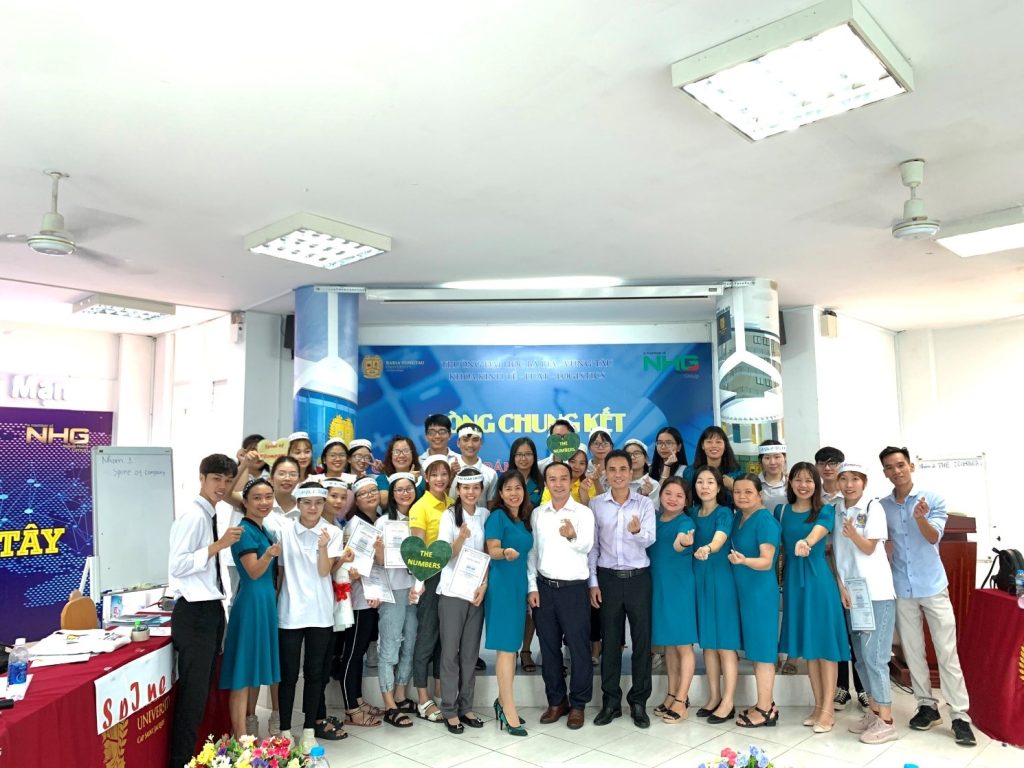 Ba Ria – Vung Tau University satisfies all training aspects, including degrees, lecturers, teaching methods, and training experiences, as well as regular participation in specialized seminars. Through the involvement of speakers from corporate leaders, banks, senior financial specialists, and so on, providing a connection channel for internships and career prospects for university students. This validates the quality of training and career chances for Ba Ria – Vung Tau University students in general, and Finance – Banking students in particular.
Nguyen Thi Anh Hoa