Ba Ria – Vung Tau University participates in 2 fields which are economics and pharmaceutical chemistry technology. In the economics field, student group Lai Vu Van An (team leader), Nguyen Diep Uyen Vy, Le Thi Hoai Phuong participated with the research topic "Factors influencing the delay in applying mobile payment services in the tourism industry during the Covid period" under the supervision of M.Sc Nghiem Phuc Hieu (Lecturer of Faculty of Economics – Law – Logistics).
With the theme "Study on synthesizing nanosilica from agricultural waste by precipitation method," a group of students led by Thai Quoc Huy (team leader) and Pham Hoang An under the supervision of Dr. Luu Son Tung (Faculty of Technology Engineering – High-tech Agriculture) in the discipline of Pharmaceutical Chemistry Technology.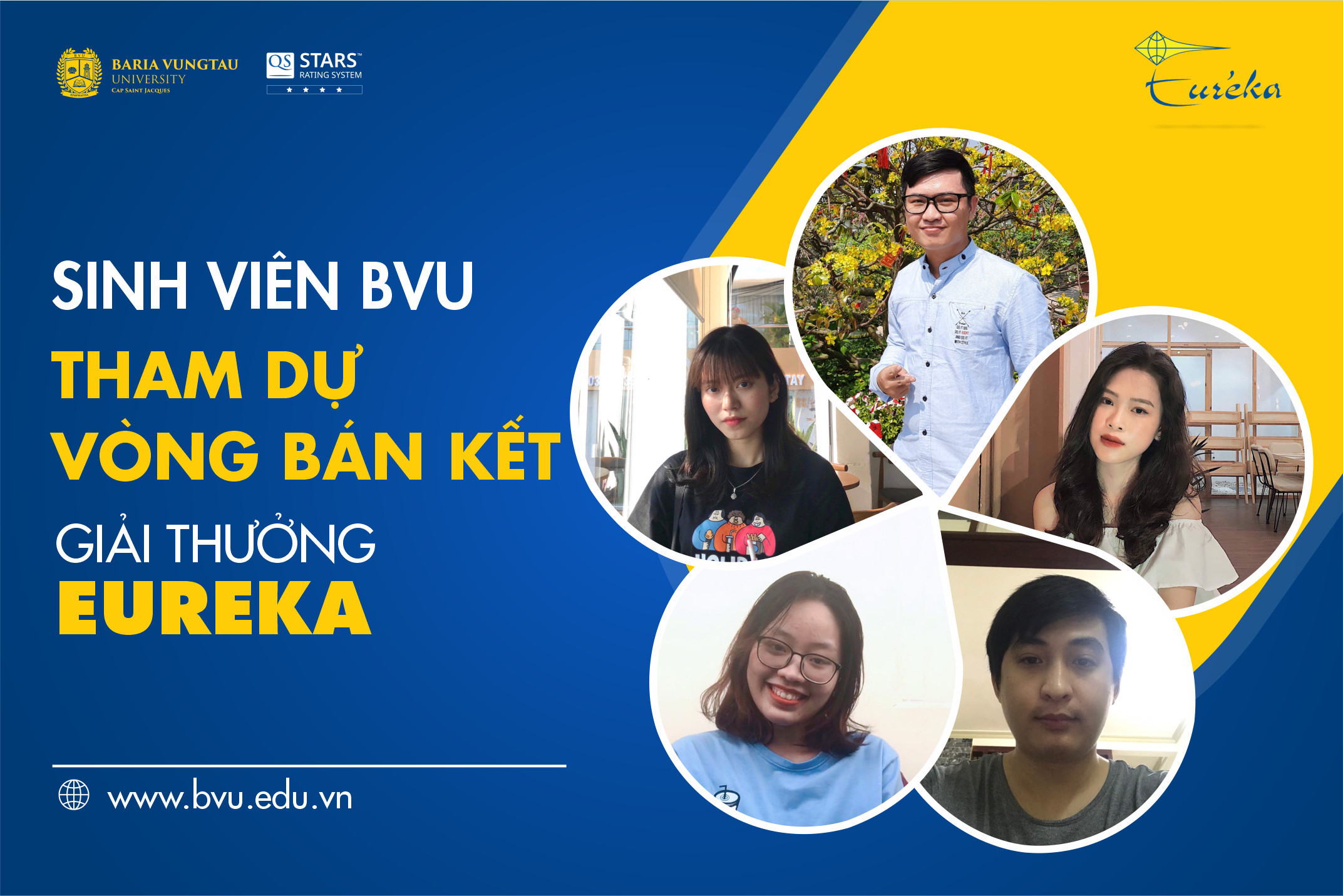 The semi-final round of the Euréka Scientific Research Prize 2021 will be held online from October 24, 2021 to October 31, 2021.
Economics field: taking place at 1:30 pm on October 27, 2021.
Pharmaceutical Chemistry Technology field: takes place at 13:30 on October 30, 2021
The following is the complete schedule for the Semi-final Round of the 23rd EURÉKA Student Award for Scientific Research in 2021: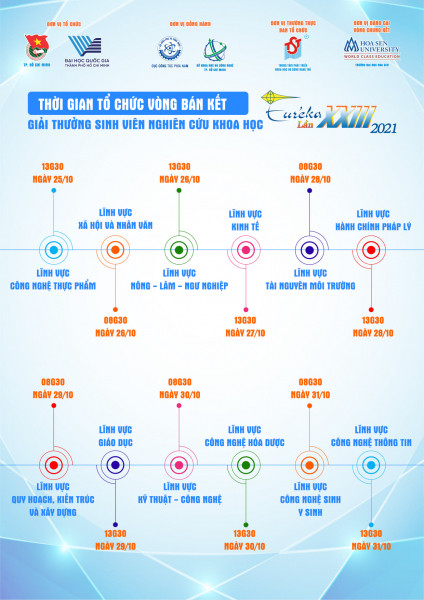 Let's watch the final round and support the BVU teams.
Further information can be found at:
http://eureka.khoahoctre.com.vn/?fbclid=IwAR3K83999x9D6on3zqBciyLZ6wHBMZOrUiE-nBL8LaB0WuvJdXMnxRP1HnU
Department of Admissions – Media