Welcoming new students in 2022 of BVU's Faculty of Foreign Languages ​​- Social Science
The Faculty of Foreign Languages and Social Sciences formally arranged this event  as part of the first week of civic events to welcome new students of class 2022. The ceremony was attended by leaders, faculty members, and notably new students from four majors: Oriental Studies, Chinese Studies, English Studies, and Psychology.
Dr. Psychology Vu Xuan Huong, Dean, Head of the Department of Psychology, presented vital lessons to equip new students with information and abilities while entering a new environment – the University environment – in a welcoming and warm atmosphere. When new students began their first semester at the University, faculty instructors and academic advisers confidently talked and led them.
Dr. Vu Xuan Huong providing new students with  necessary information and skills.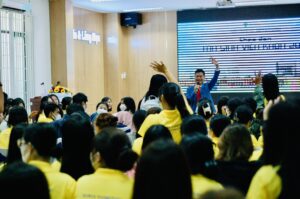 The colorful cultural performances are the program's feature. By performing arts in Japanese and Chinese, the new students soon "dyed themselves" into the Japanese, Korean, and Chinese linguistic environments. Home-grown repertoires are not only loaded with creative art, but also demonstrate the upperclassmen's strong respect for the juniors of faculty 2022.
Upperclassmen's exceptional performances: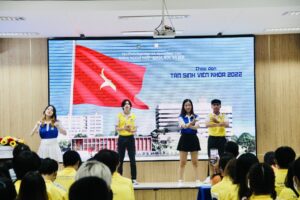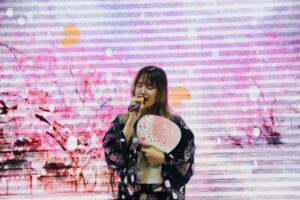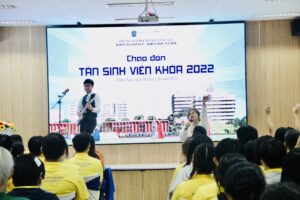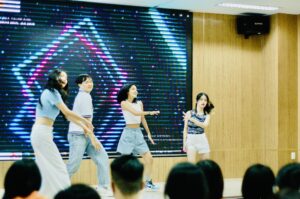 The new students were excited to join several games and amusing quizzes, as well as receive numerous appealing presents.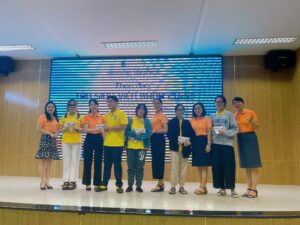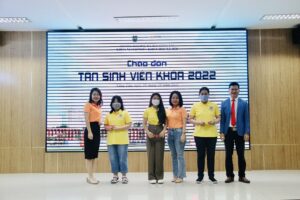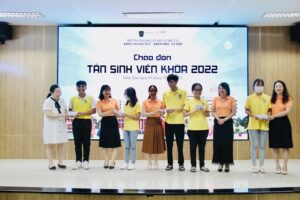 As the entire hall sang happy birthday songs, blew candles, and cut birthday cakes in a unique environment, it made a big impression on new students having birthdays in October. This will most likely be one of their most memorable birthdays.
Unforgettable encounters with freshman born in October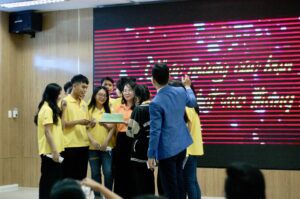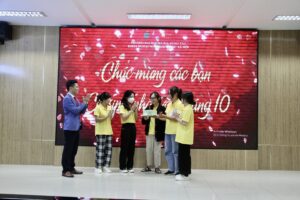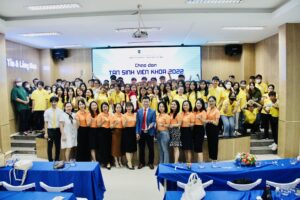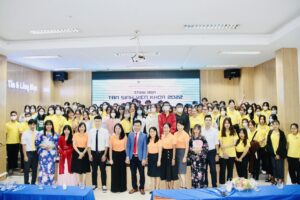 Not only did they gain knowledge and participate in the new student orientation, but they also felt the leaders', lecturers', staff's, and seniors' concern for them. The Faculty of Foreign Languages – Social Science has a comfortable and distinctive residence that promises to provide students with interesting and enjoyable experiences.
Chung Thi Van Anh