With the purpose of raising awareness about traffic safety and fostering talents who will be the connection between Japan and Vietnam in the future, the Japanese speech contest is a large playground for students of universities in the South Vietnam, organized by Hiroshima University (Japan), University of Social Sciences & Humanities – Vietnam National University Ho Chi Minh City and sponsored by Fukuyama Transport Joint Stock Company, Komaru Transport Corporation, supported from the Consulate General of Japan in Ho Chi Minh City and the Center for Japanese Cultural Exchange in Vietnam.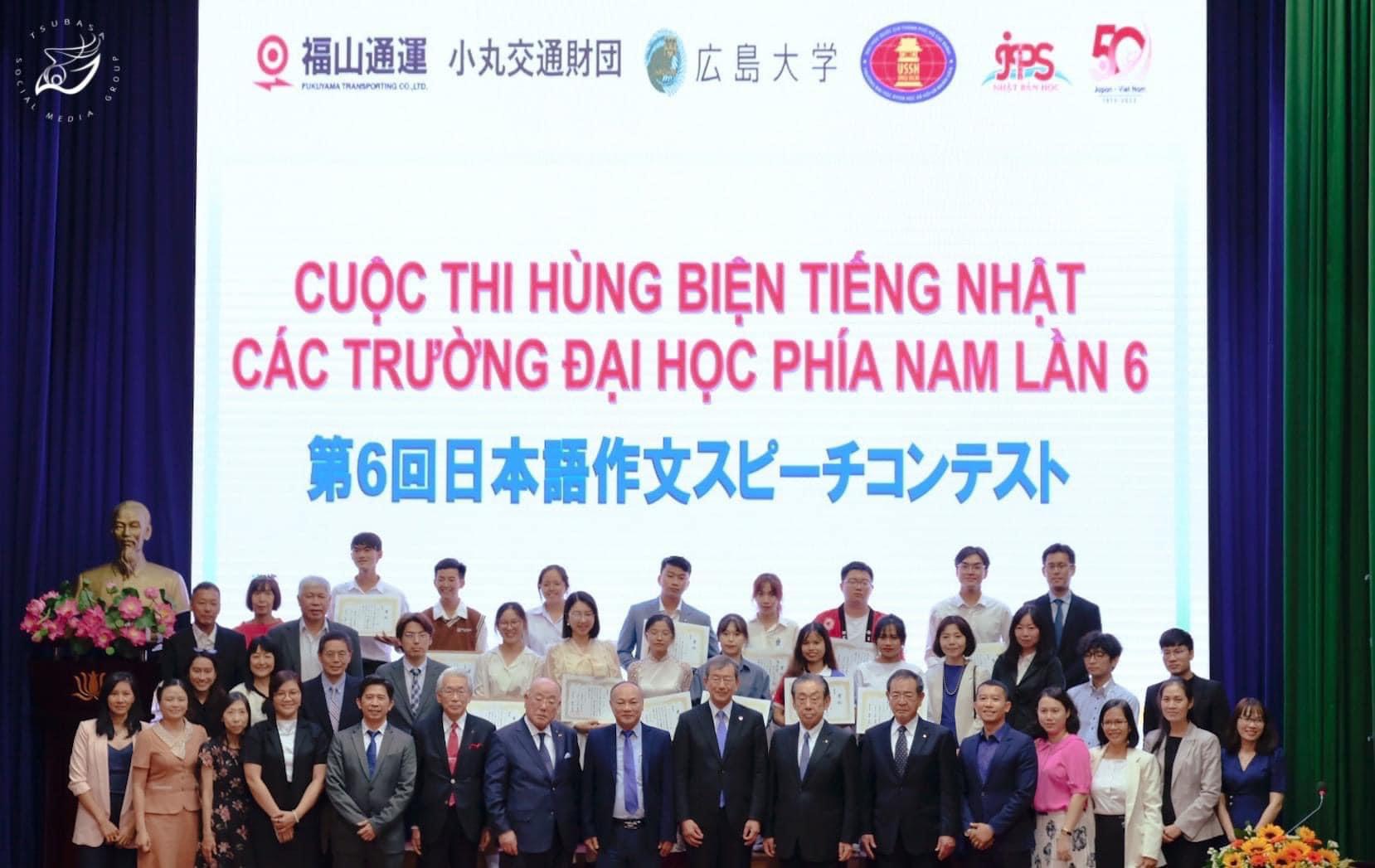 The 6th Southern Universities Japanese Speech Contest (in 2023) had 101 submissions from a variety of universities. Candidate Dao Druh Si Manh (specializing in Japanese Studies, Ba Ria – Vung Tau University) was chosen by the Organizing Committee to compete in the final round against 12 other universities.
The final round of this year's competition drew a lot of interest from both domestic and international units. Among them are the presences of Mr. Iijima Isao – Advisory Member of the Japanese Government; Mr. Watanabe Nobuhiro – Consul General of Japan in Ho Chi Minh City; Prof. Sato Toshiyuki – Vice Rector of Hiroshima University; Mr. Komaru Shigehiro – Chairman of Komaru Transportation Corporation and Director of Fukuyama Transportation Joint Stock Company, as well as representatives of many other units from Japan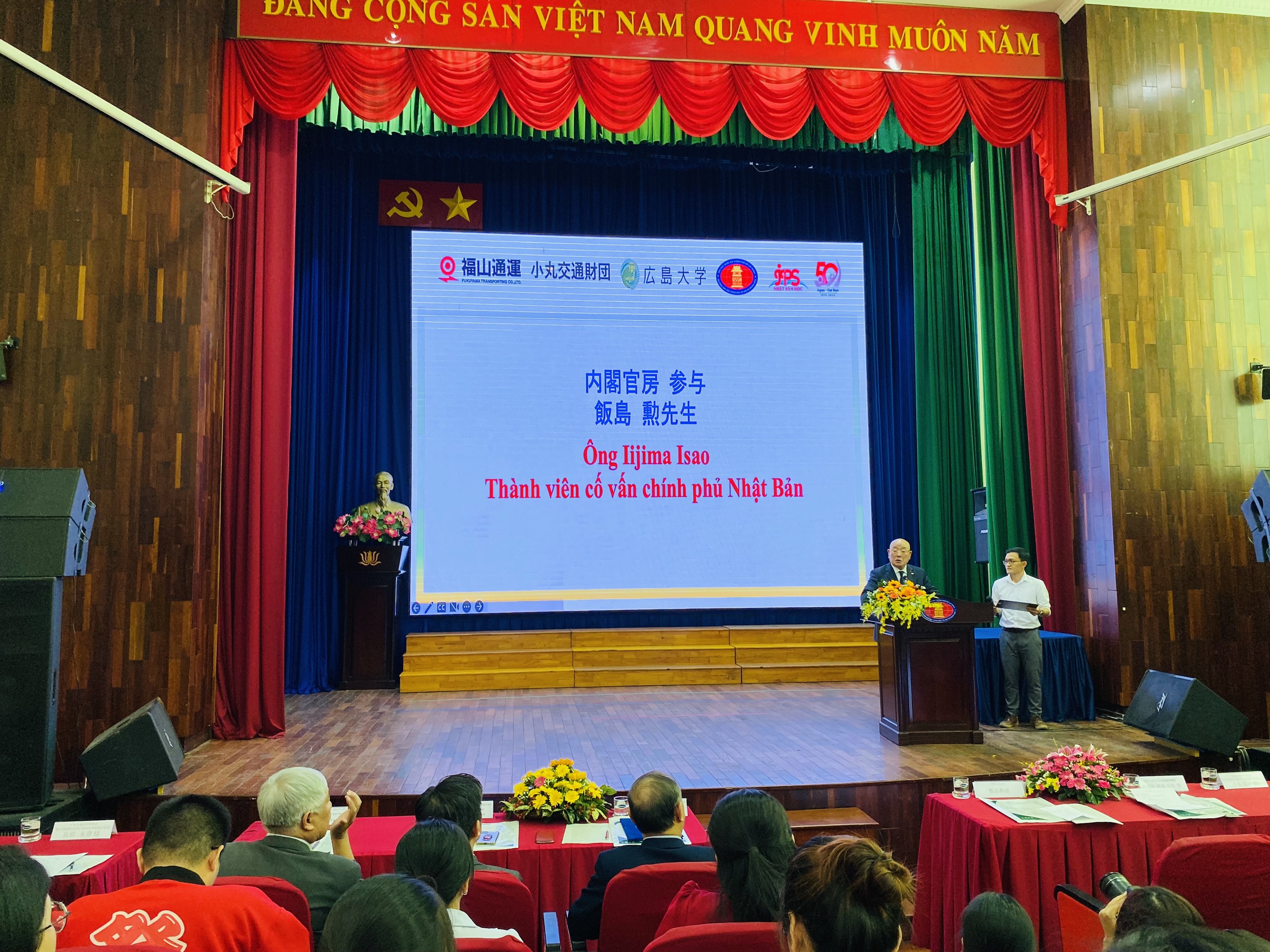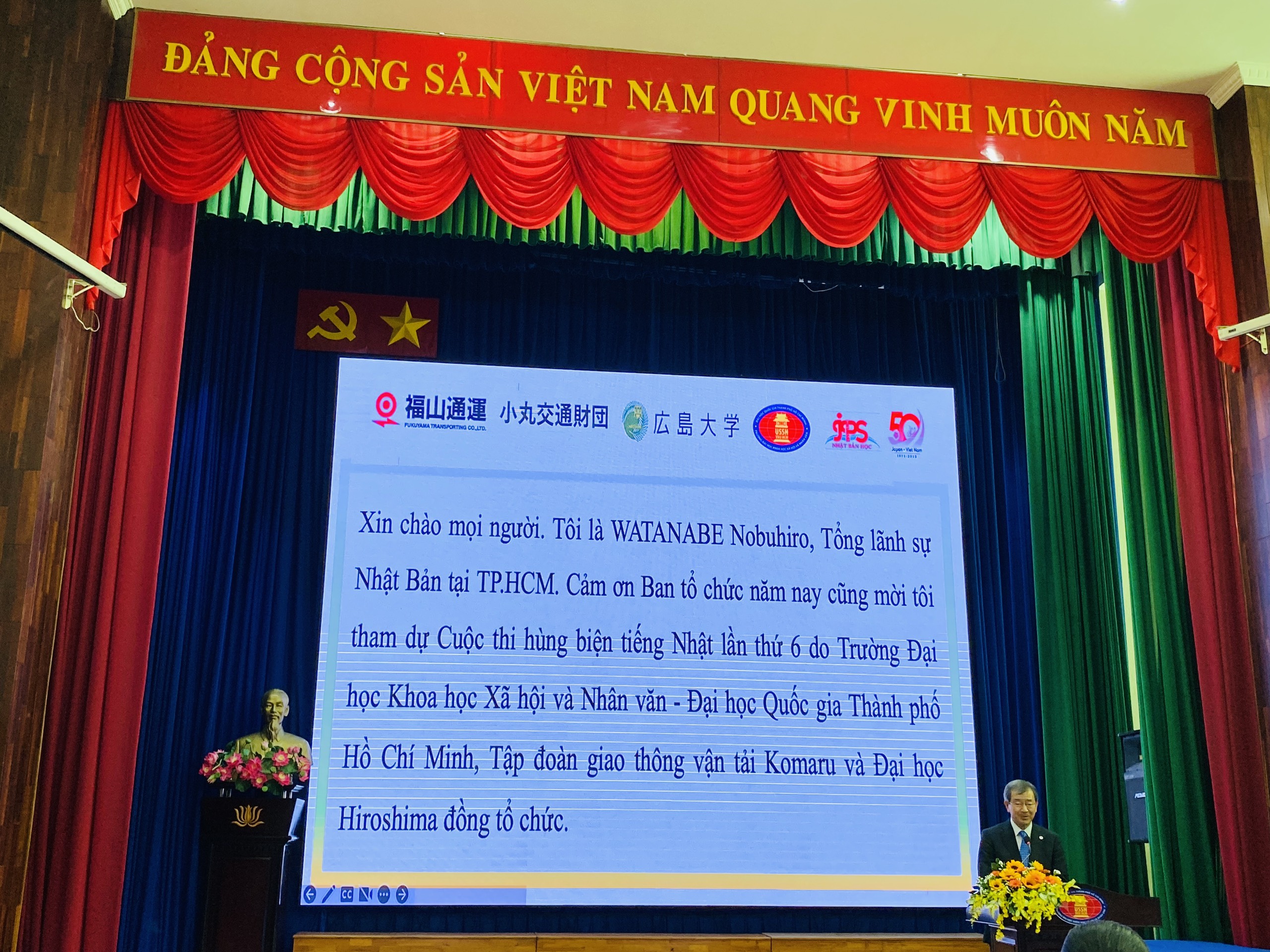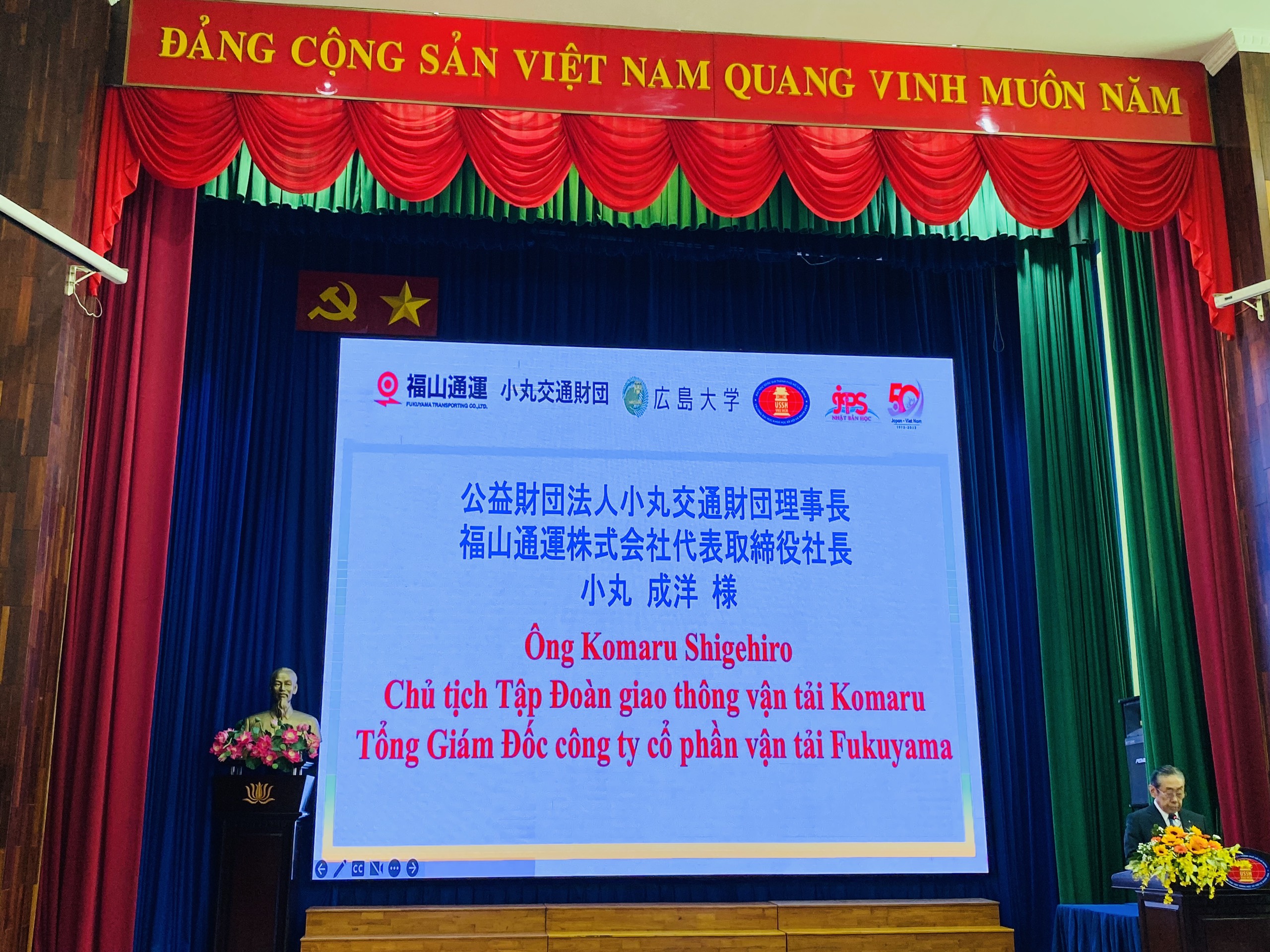 In the final round, Dao Druh Si Manh, a BVU student, was confident in her oratory performance and was supported by the Organizing Committee.
The contest not only enables students to confidently and interestingly practice and improve their Japanese language skills, but it also fosters innovation, self-expression, and personal awareness on the topic of "traffic" – the contest's theme – and thus contributes to the creation of influence to promote the development of traffic culture in the community.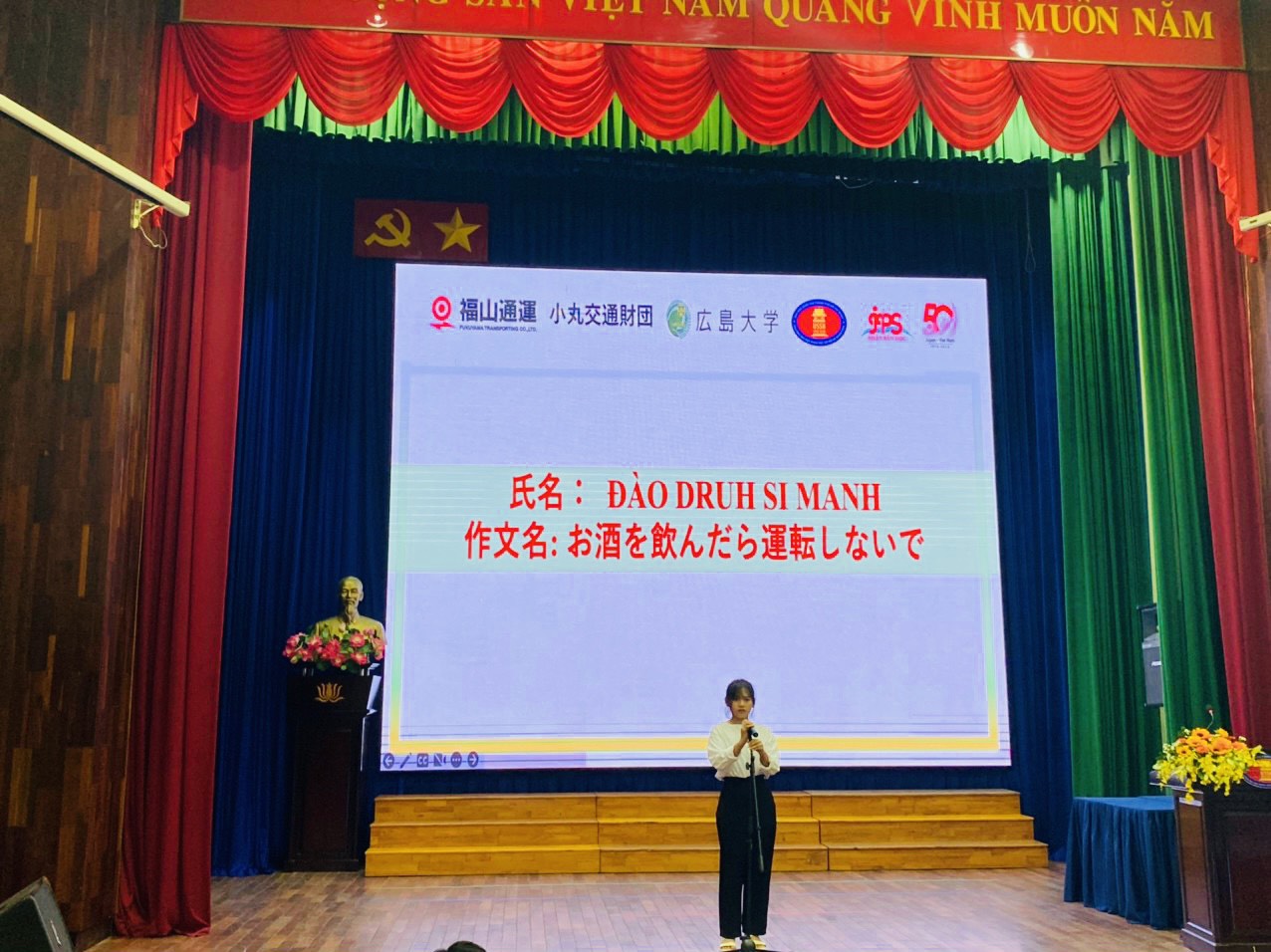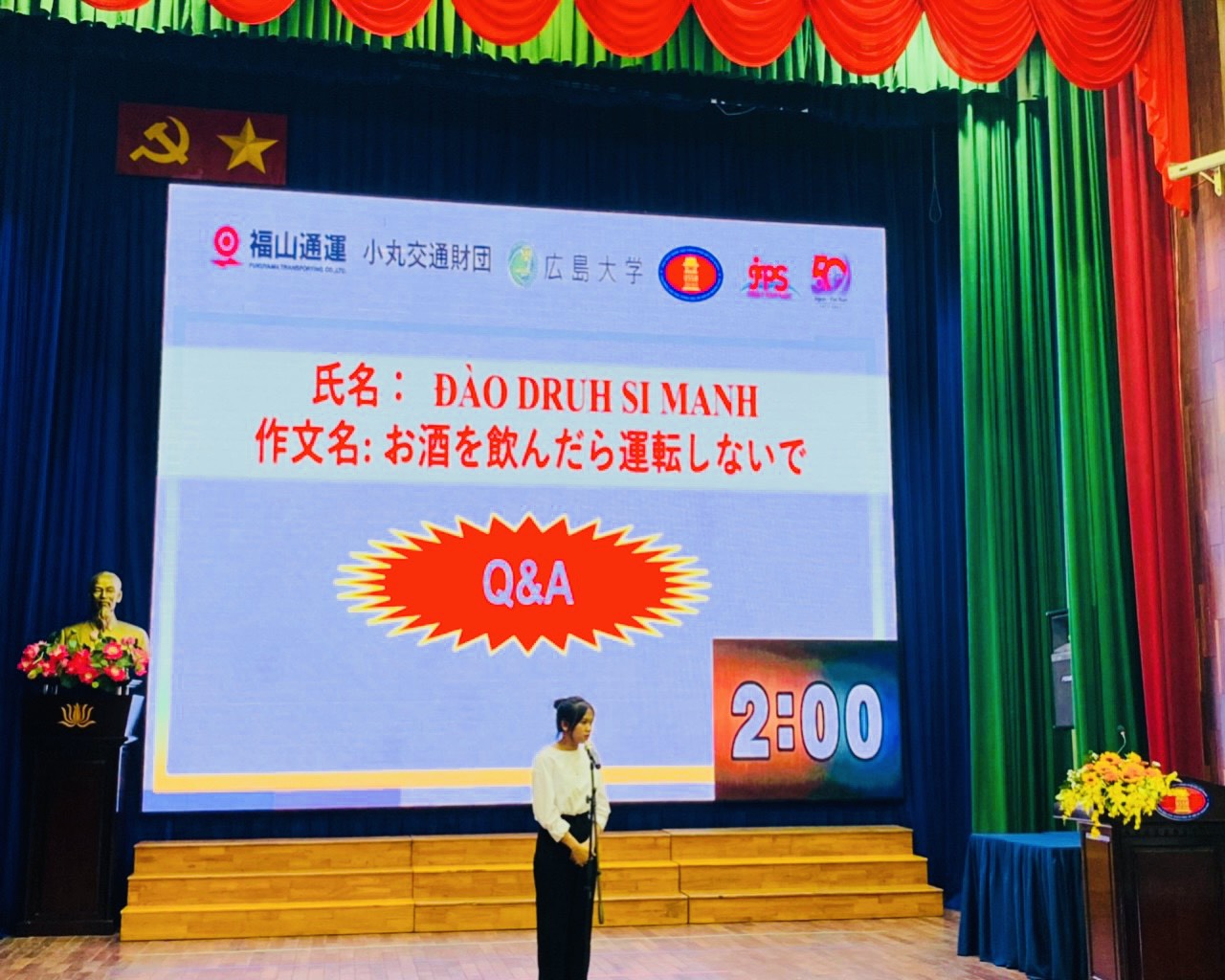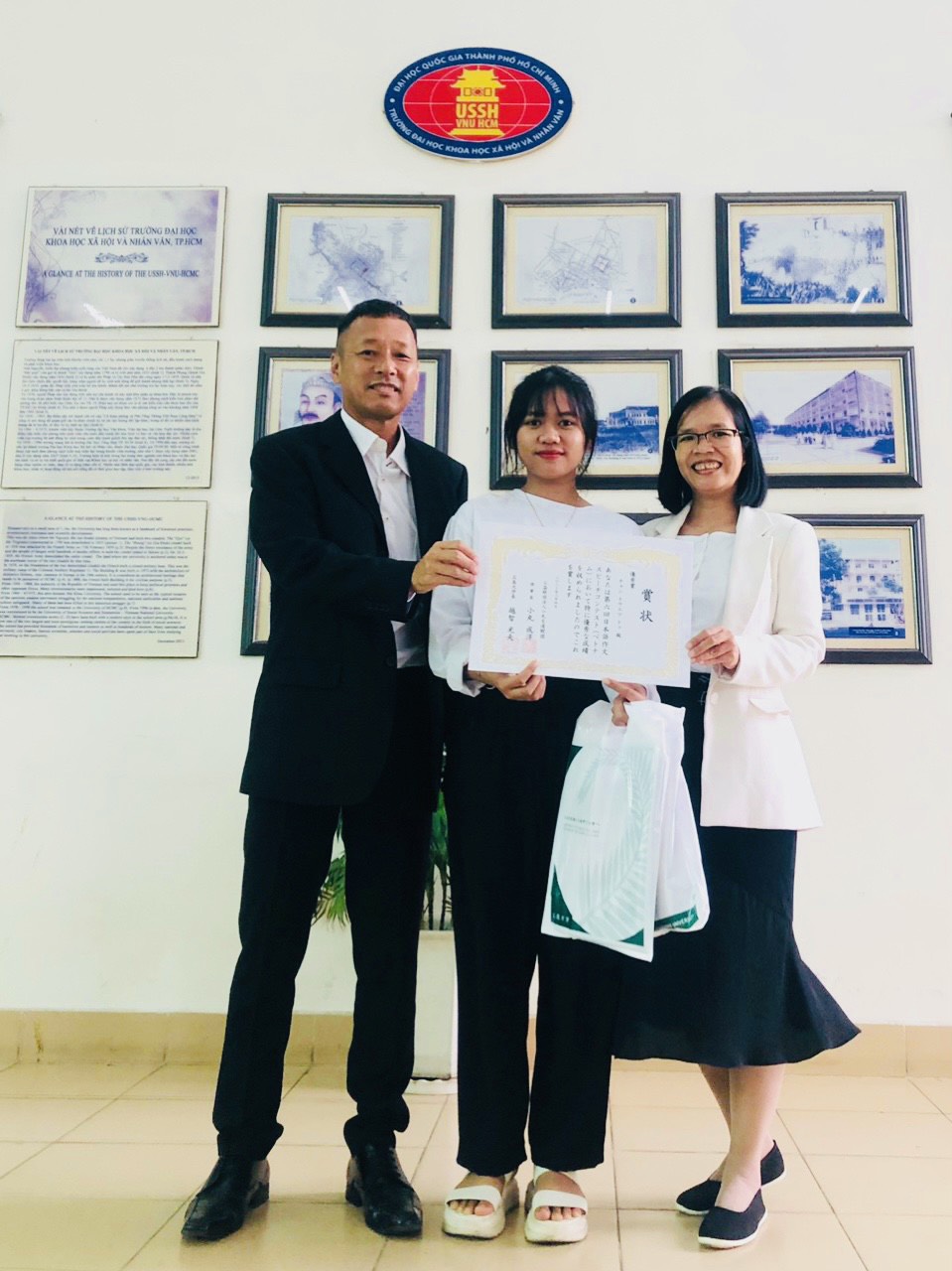 Guests, Judges, Organizing Committee, and Student Dao Druh Si Manh
MA. Lam Ngoc Nhu Truc