At 09:00 on February 10, 2022, Ba Ria-Vung Tau University had an online meeting with Dongshin University (Korea). Attending the meeting, BRVT University had the presence of Assoc. Prof. Dr. Pham Dinh Long-Vice president, Dr. Tong Thi Minh Thu-Deputy Head of Department of Examination, Quality Assurance and International Relations. On the side of Dongshin University, represented by Mr. Jo Yo Han and Ms. Nguyen Thi Thu Ha – Officer of International Cooperation Department of Dongshin University.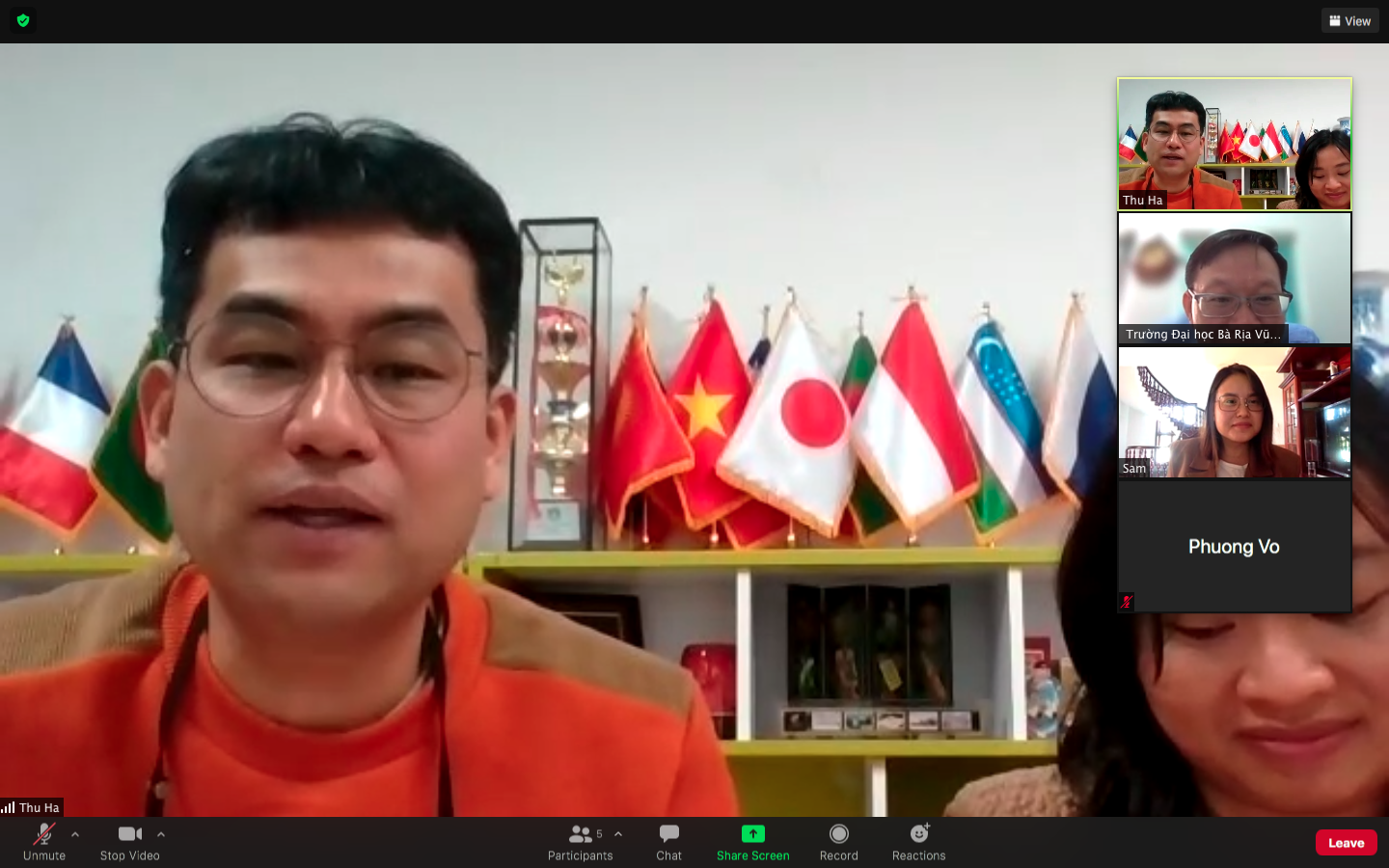 At the beginning of the meeting, the two universities greeted each other, and have a brief introduction. In detail in the meeting, the two sides discussed some of the following issues. Firstly, regarding the student exchange program, Dongshin University agreed to increase the number of students from 2 students to 5 students per year. Secondly, about the joint training program awarded by Dongshin University: 2+2, 3+1 association, BVU gives priority to implementing the 3+1 program. Details of tuition fees, training disciplines and training programs will be discussed in more detail at the next meeting. Third, the two sides discussed about cooperation in the transfer program from bachelor to master, degree awarding from Dongshin University. Finally, the two universities will continue to maintain cultural and academic exchange activities for students.
The two sides agreed to continue to have follow-up meetings to discuss in more detail for all the activities.
Phuong Vo