In the morning of December 9, 2022, Ba Ria – Vung Tau University (BVU), in partnership with SP-SSA International Terminal (SSIT), conducted corporate scholarships, launched paid internship programs, and job prospects for BVU students at SSIT.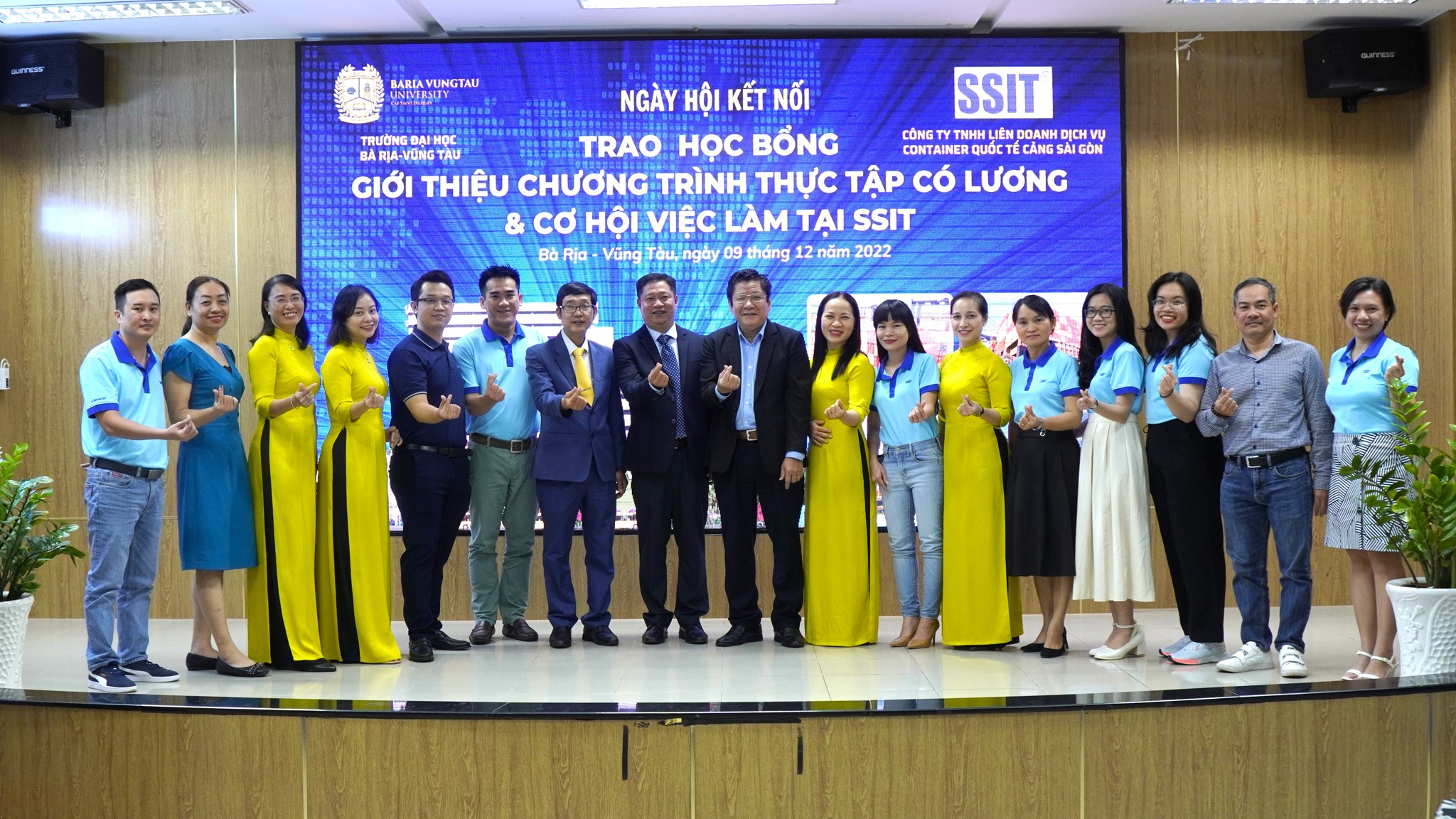 In this ceremony, SSIT awarded ten scholarships (totaling 30 million VND) to outstanding BVU students who had overcome adversity. This is a source of inspiration and motivation for students to strive to learn.
The students' representative appreciated the administrators and SSIT for their interest in the creation of circumstances for him/her and the students to be financially and academically supported. Each student's condition is distinct, but they all share the same desire to thrive in their studies, and they will use the scholarship efficiently to study and cultivate knowledge.
In addition, SSIT provided BVU students with extensive information regarding paid internship programs and attractive job chances at SSIT. Students are very delighted about the internship opportunities at SSIT. They use it as incentive to accomplish their study program properly while also improving the required abilities at the positions that SSIT demands when hired.
SP-SSA International Terminal (SSIT) is a deep-water port in the Cai Mep – Thi Vai district of the province of Ba Ria – Vung Tau. SSIT Port was designed exclusively for container ships and is outfitted with cutting-edge technology, including the largest shore cranes in Vietnam.
Student Employment and Experience Center