Logistics and supply chain management are currently hot fields of study. Speaking about this discipline, there are many perceptions that it is a field that will never be "unfavorable", a field with vast job opportunities, high income, and flexible working hours. BVU is confident that it is one of the pioneering educational institutions with strengths in this field.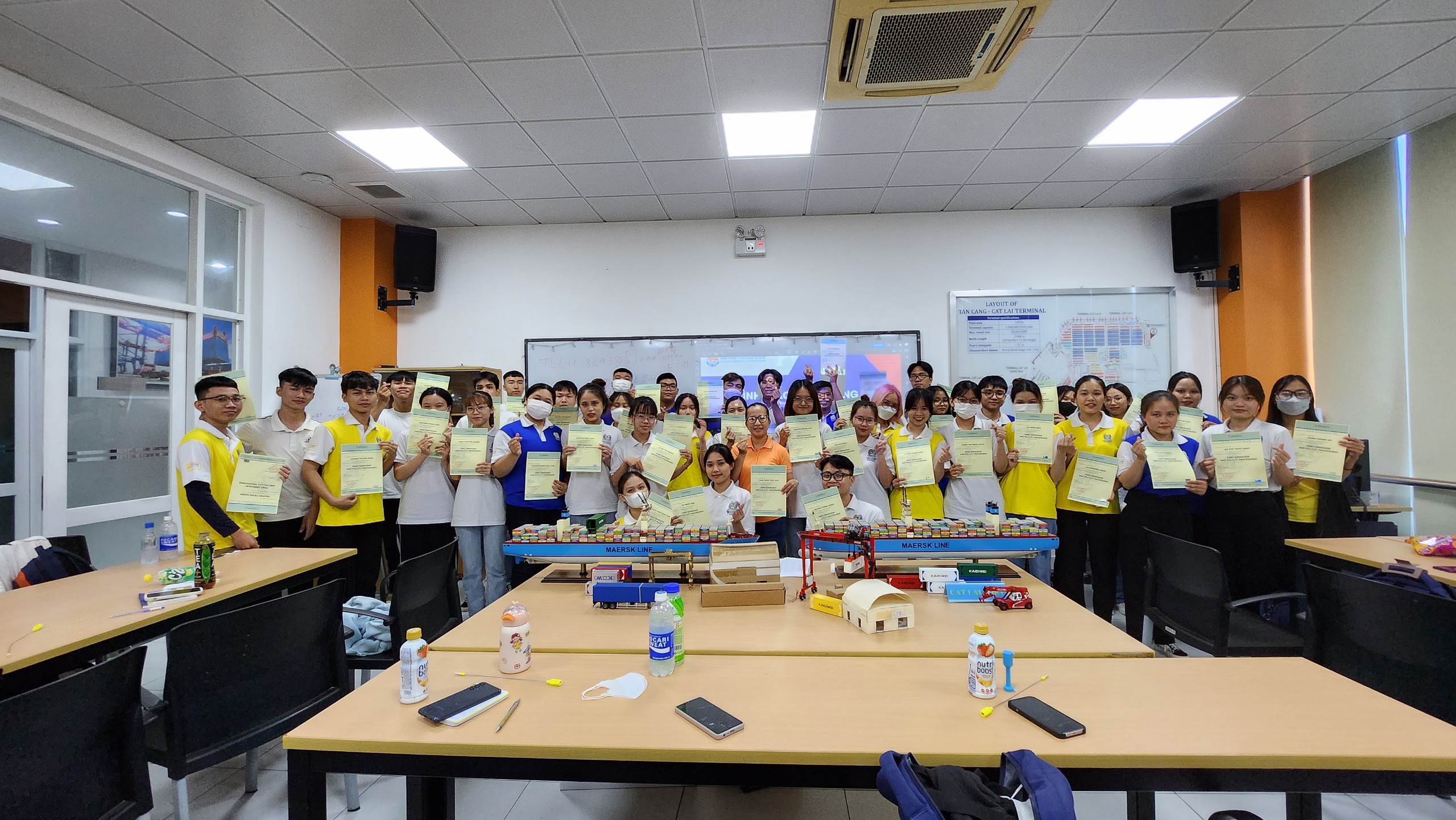 As part of the continuous efforts to innovate teaching and learning methods, linking theory with practice and enhancing students' experiential activities, the Maritime Economics – Logistics Department recently organized a practical learning trip for nearly 300 students to Tan Cang Cat Lai Port.
During the trip, the students had the opportunity to visit various practical areas of the port, such as the modern container terminal, container yards, customs inspection area, and business section. They gained comprehensive insights into the entire process of container operations and handling at the port. The students actively participated in tasks like container control and monitoring the loading and unloading processes of goods at the container terminal, yards, and docks.
Through this field trip, the theoretical knowledge has been vividly applied in practical situations, right before the eyes of the students. Witnessing the application of their studies in real-life scenarios has instilled confidence in the students regarding career opportunities and attractive income prospects. This has motivated them to put in even greater effort during their learning and training at the school. Furthermore, this practical experience has bolstered the students' belief in their chosen field of study and educational institution. They now have more confidence in their decisions and are reassured that they have made the right choices for their academic and professional pursuits.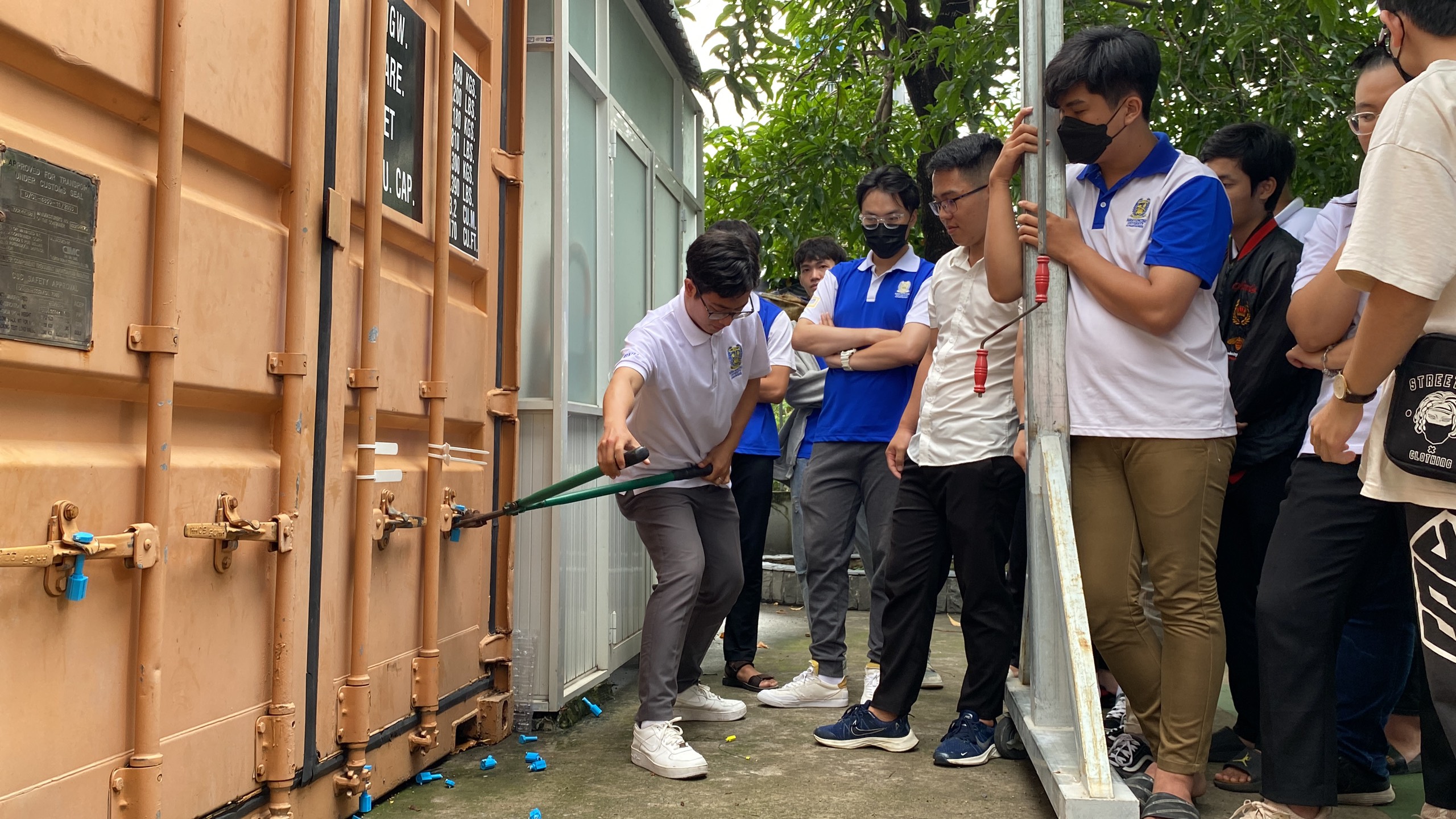 Student Hà Thị Quỳnh Hoa shared her thoughts on this practical activity: "I am very happy today to have the opportunity to intern at Tan Cang Port, to study and witness the actual working processes at the port. My classmates and I have the chance to apply theoretical knowledge to practical situations. This experience also boosts my confidence in the choice of my major."
Student Trần Nguyễn Khánh Linh said: "Although I got carsick feeling a bit dizzy from the ride, I found it absolutely amazing. Being able to learn and see things that I had only read about in theory or seen on TV before. I hope there will be more activities in the future to improve observation and practical skills. BVU is truly a great place for learning and experiencing."
Student Nguyễn Thị Quỳnh expressed her sincere gratitude: "I would like to sincerely thank the University, esteemed teachers, the Logistics and Supply Chain Management Department, especially cô Đinh Thu Phương, cô Hồ Lan Ngọc, and the supervisors at Tan Cang Port for organizing and accompanying us on this practical internship at the port. The session was enjoyable and provided us with a more realistic understanding of the activities and tasks at the port. This journey equipped us with practical experiences, making us more confident in our chosen field of study and university."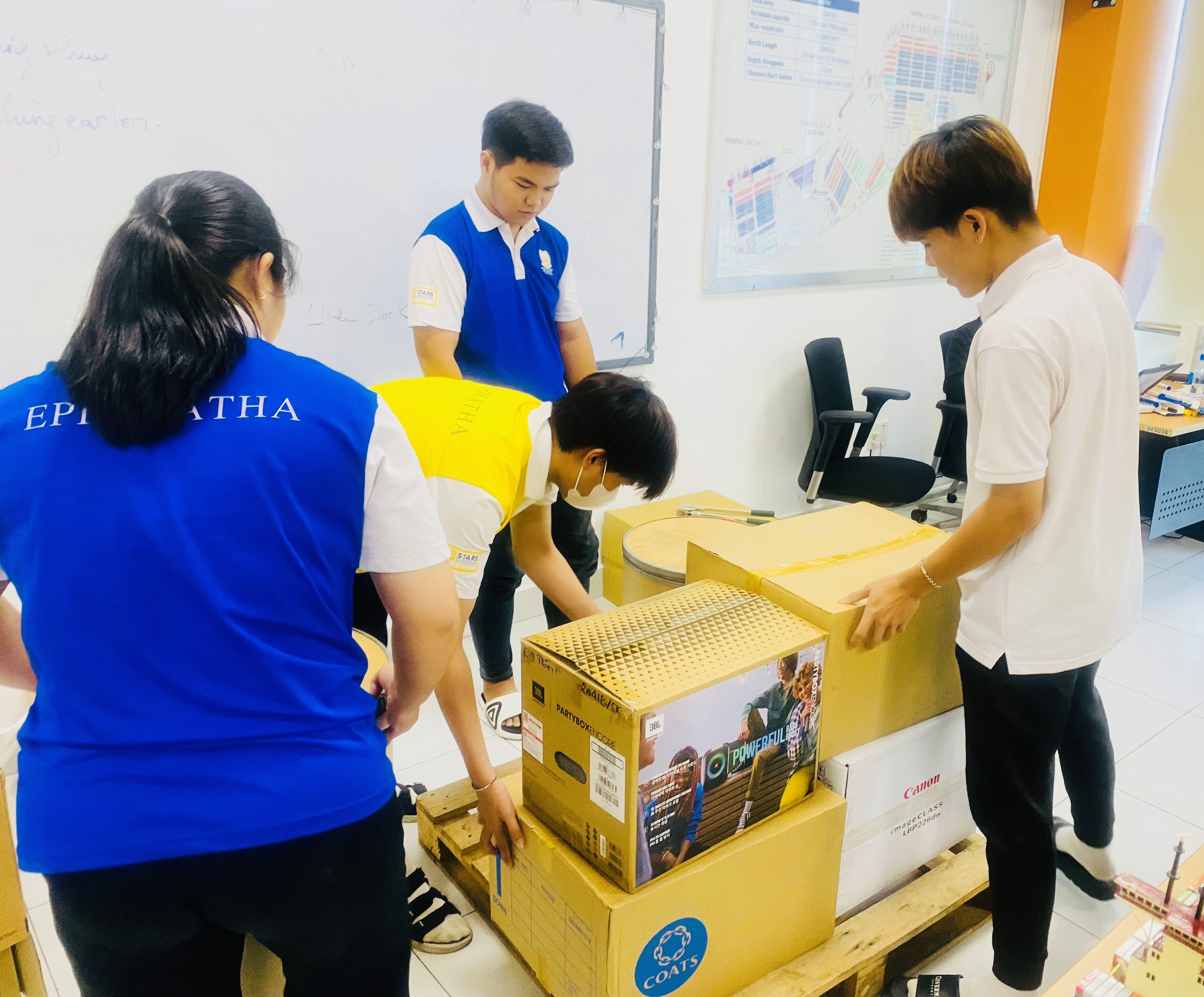 Not only do over 90% of the students find employment after graduation with an average salary of 15 million VND per month, but studying Logistics at BVU also offers numerous advantages in terms of fantastic practical experiences.