On January 8, 2023, BVU hosted the Opening Ceremony of the Student Ambassador program: "WELCOME SPRING 2023 – GREAT CIRCLE OF BVU" at the Hall of Campus 1. More than 200 students from 55 provinces and cities around the country studying at Ba Ria – Vung Tau University registered to participate in the ceremony.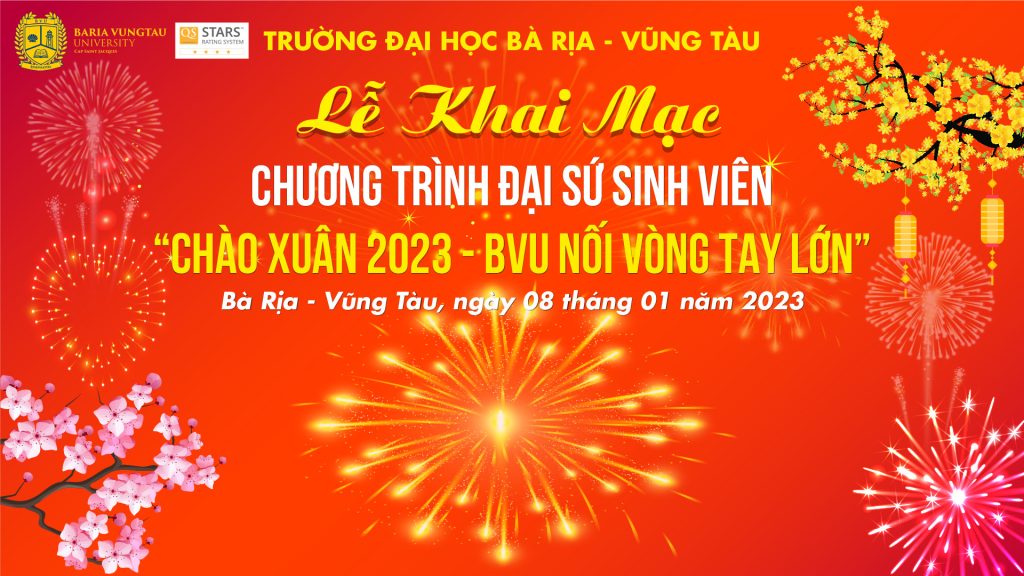 Student Ambassadors act as a connection between BVU and high schools, grade 12 students, and parents around Vietnam. These ambassadors are the ones that spread the reputation of BVU, share information about prospect counselling, and assist 12th grade students choose the appropriate major and university – BVU.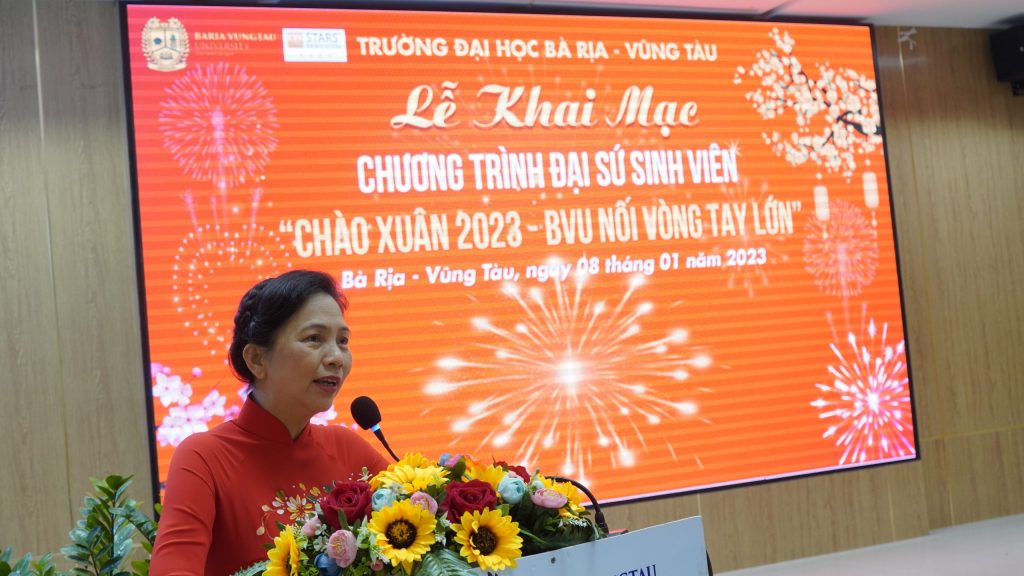 At the opening ceremony, Assoc. Prof., Dr., Lawyer. Nguyen Thi Hoai Phuong, BVUs Rector, expressed her delight, expressed gratitude to students for their enthusiastic participation in the BVU Student Ambassador Program, and represented her perception that they would be a positive connection, effectively spreading the reputation of BVU across provinces and cities.
"Received the notification of the University to organize the Student Ambassador program with the topic "WELCOME SPRING 2023 – GREAT CIRCLE OF BVU," said Nguyen Thi Thu Hien, a student of Class 2022 majoring in Finance – Banking from Quang Ninh province. She stated, "My friends, as well as I, are excited and anxious to register to join. Being a part of the BVU Student Ambassador team allows me to return to my old school and meet the teachers who guided me through my high school years. My friends and I are especially honored to be a connection between the University Ba Ria – Vung Tau University and high schools across the country, assisting grade 12 students in choosing the right major and BVU".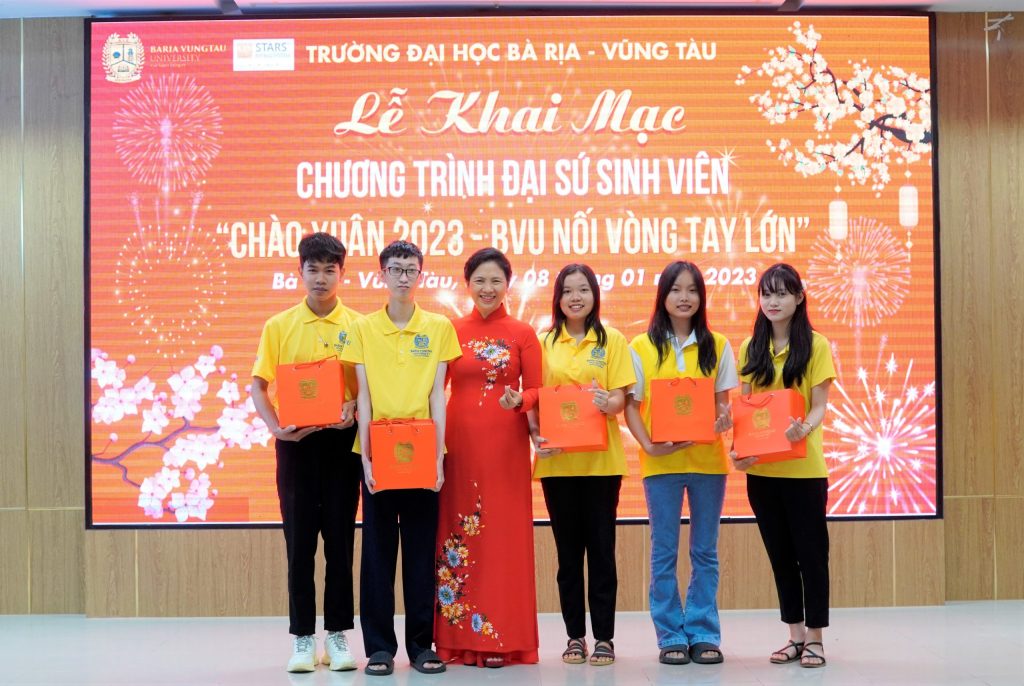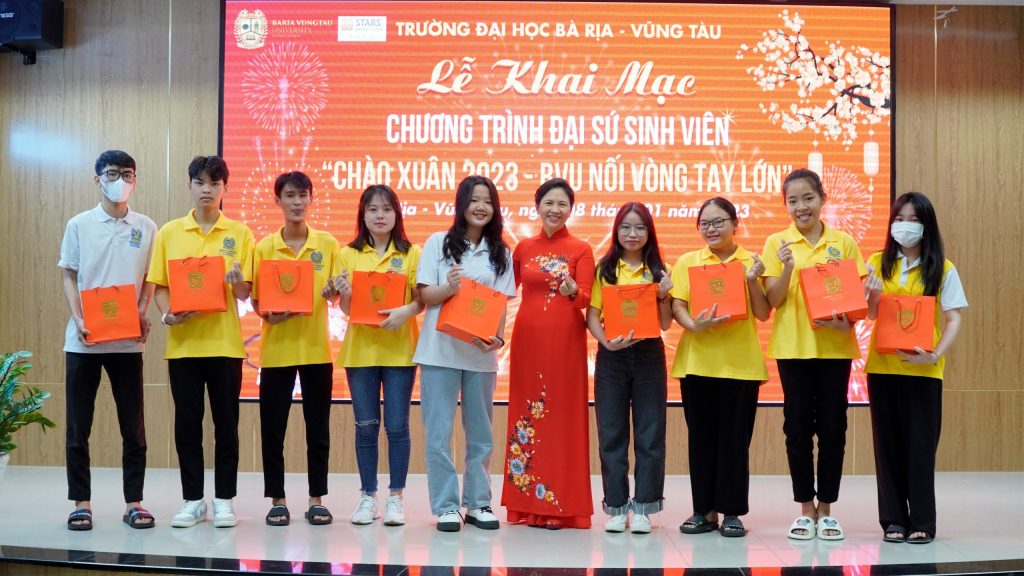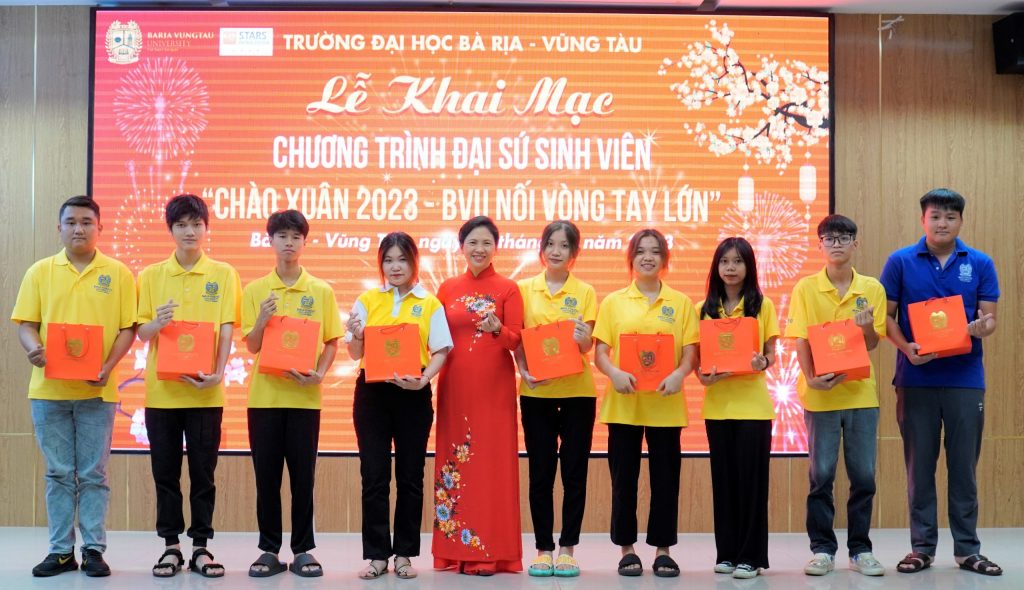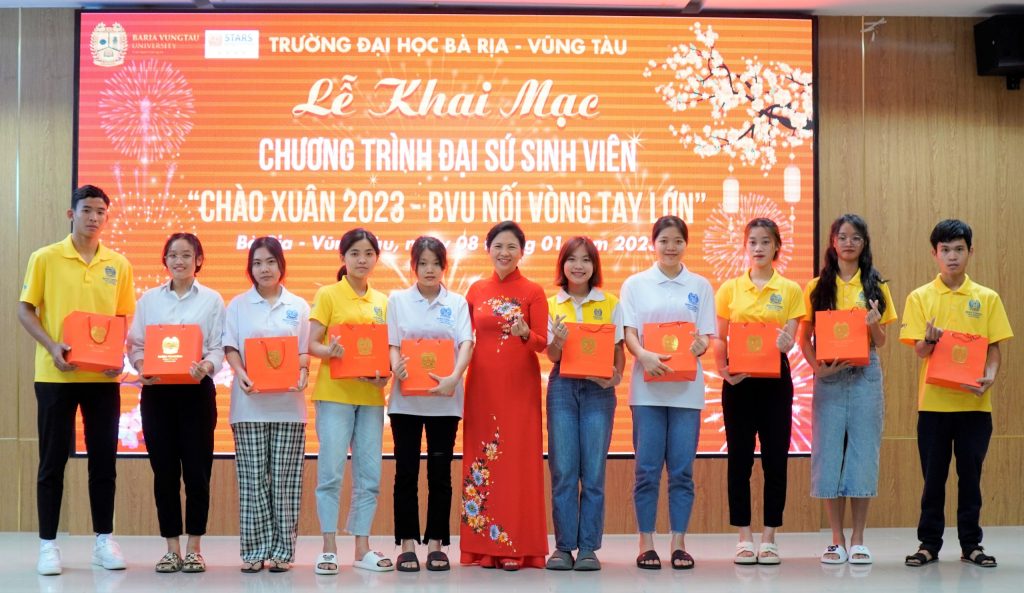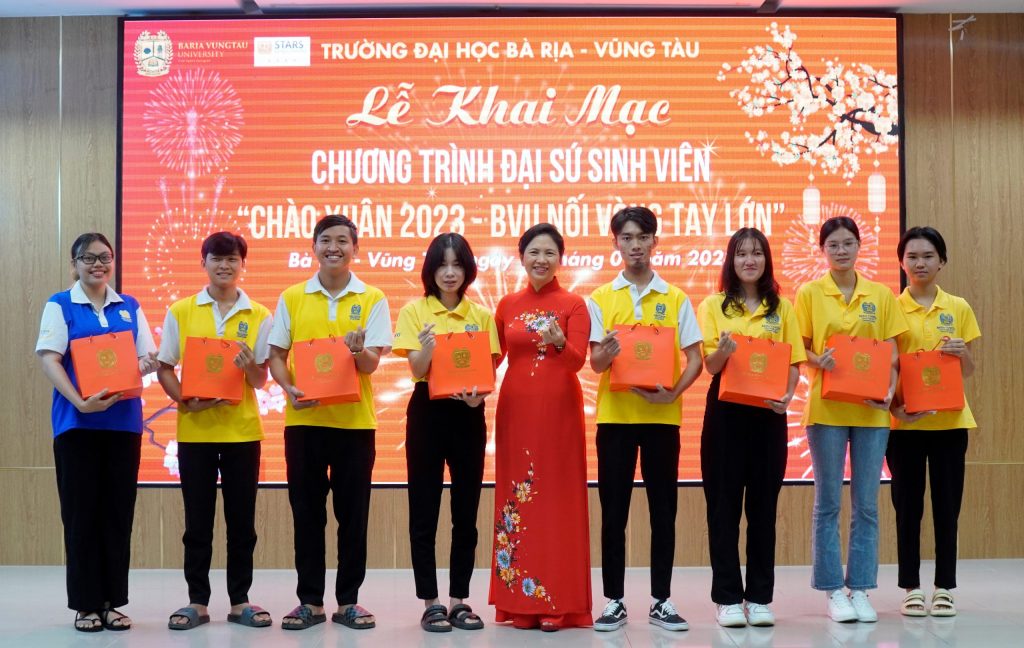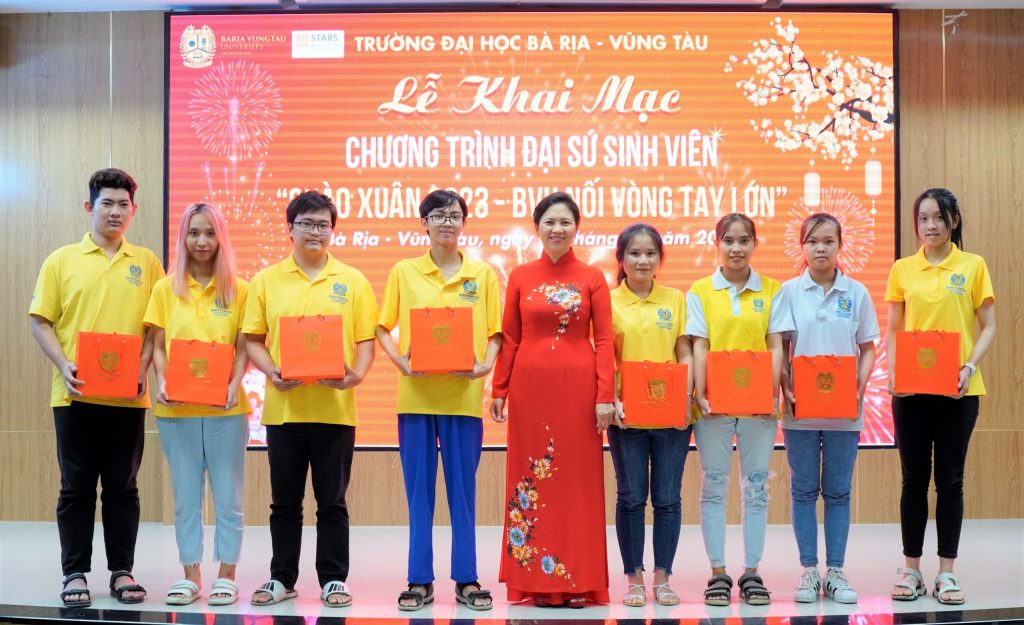 During the ceremony, BVU rector also directly presented meaningful presents to all students participating in the Student Ambassador program, along with the wishes to all instructors and students, and also asked them to transmit the wishes to parents. Happy New Year, 2023! Wishing everyone to enter the year of the Water Cat with good health, happiness, and prosperity.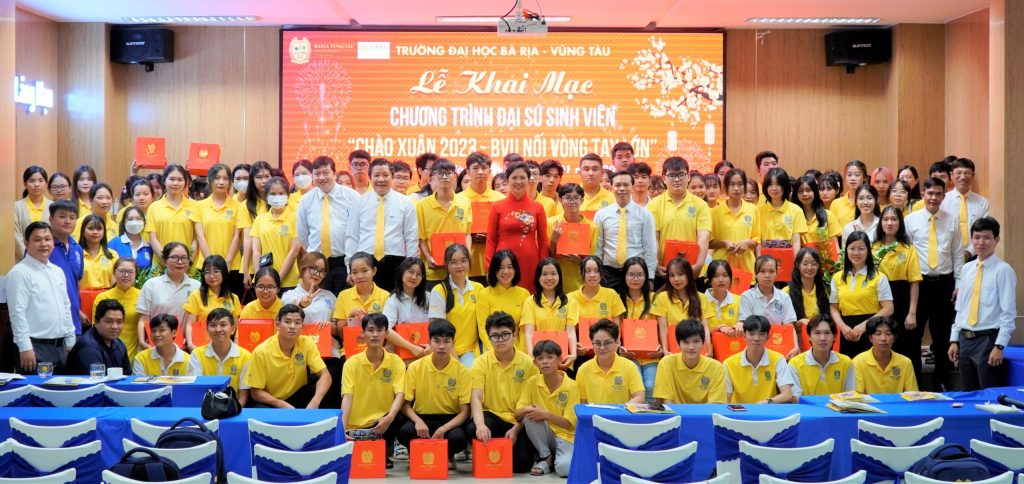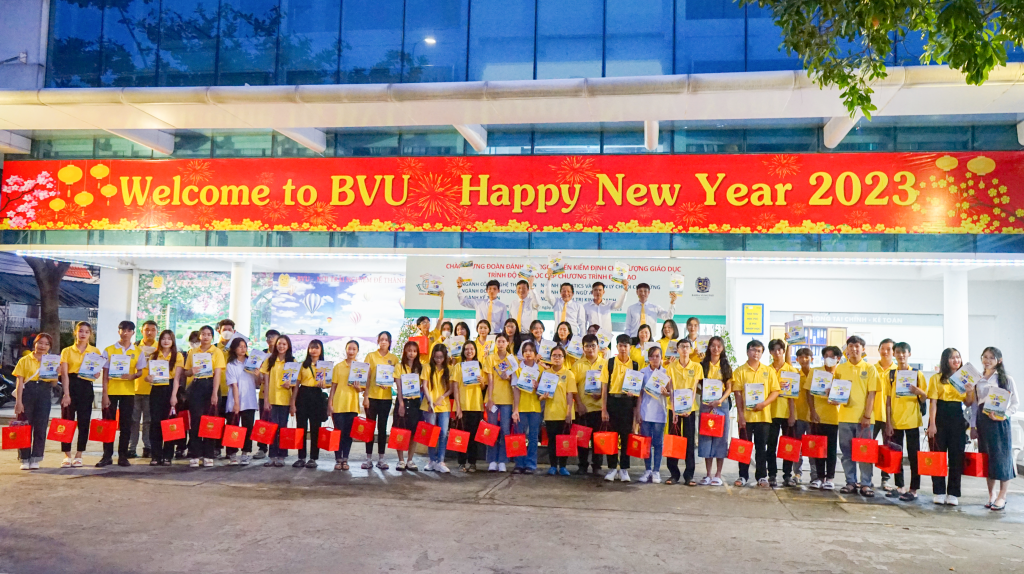 Student Employment and Experience Center