In the afternoon of March 13, 2023, the Executive Committee of the Youth Union, the Student Union of BVU conducted the launch of the Student Sports Festival to commemorate the 92nd anniversary of its foundation at the grassroots football field of Ba Ria – Vung Tau University. Communist Youth Union of Ho Chi Minh City (March 26, 1931 – March 26, 2023). This year's sports festival includes two competitions: men's and women's football, in addition to tug of war.

MSc. Le Van Toan, Vice-Rector, MSc Nguyen Ngoc Tai, Secretary of the Youth Union, Mr. Nguyen Van Thuc, President of the Student Union, lecturers, students from the university's training departments, the referee team, and over 100 athletes participating in the competition teams attended the opening ceremony.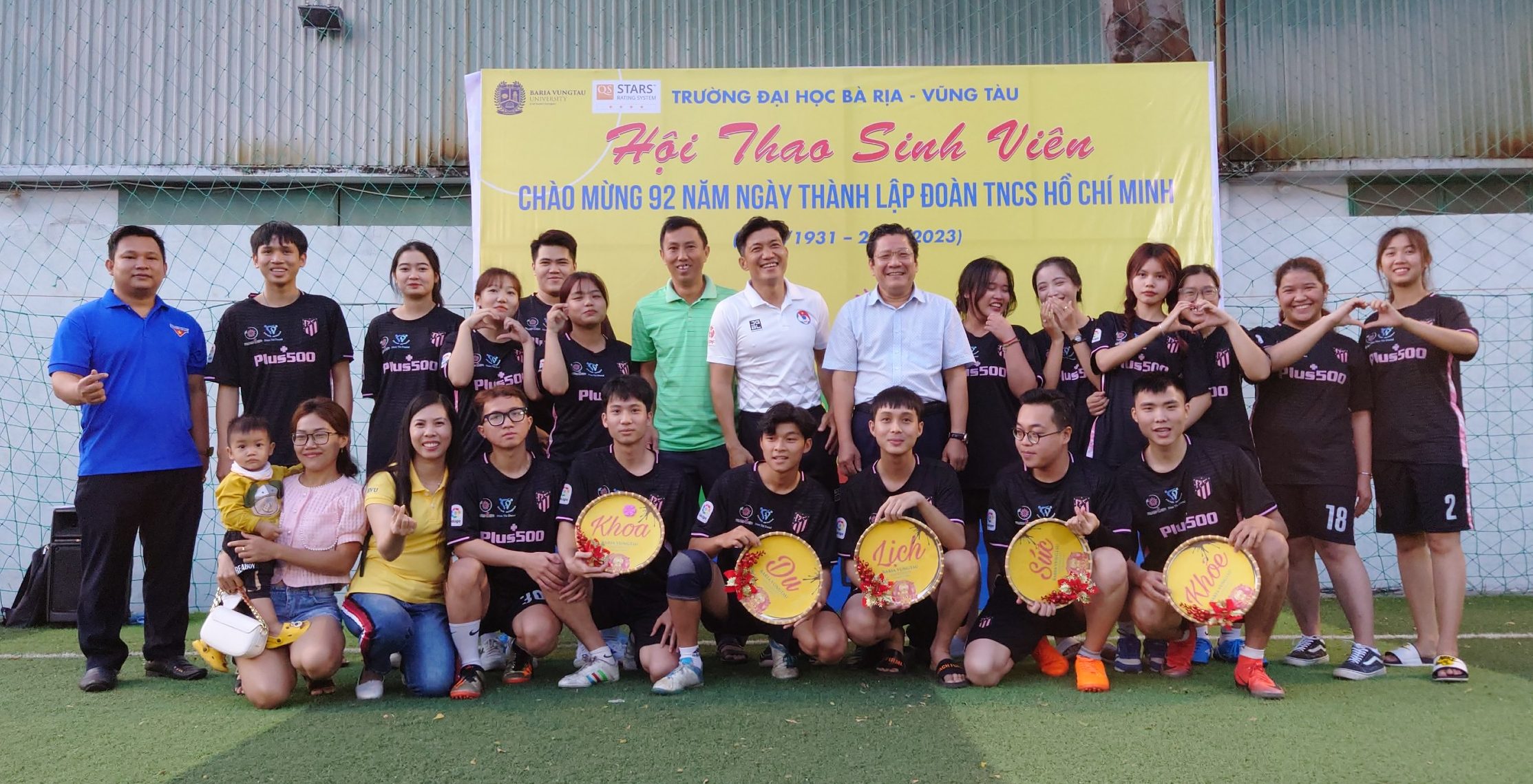 At the onset of the sports festival, MSc. Le Van Toan, Vice-Rector of the university, expressed his wish that the spirit of physical training and sports among all university students would grow stronger and stronger, and that the athletes would maintain the spirit of "beautiful sport" throughout the tournament in order to give the audience the best performances.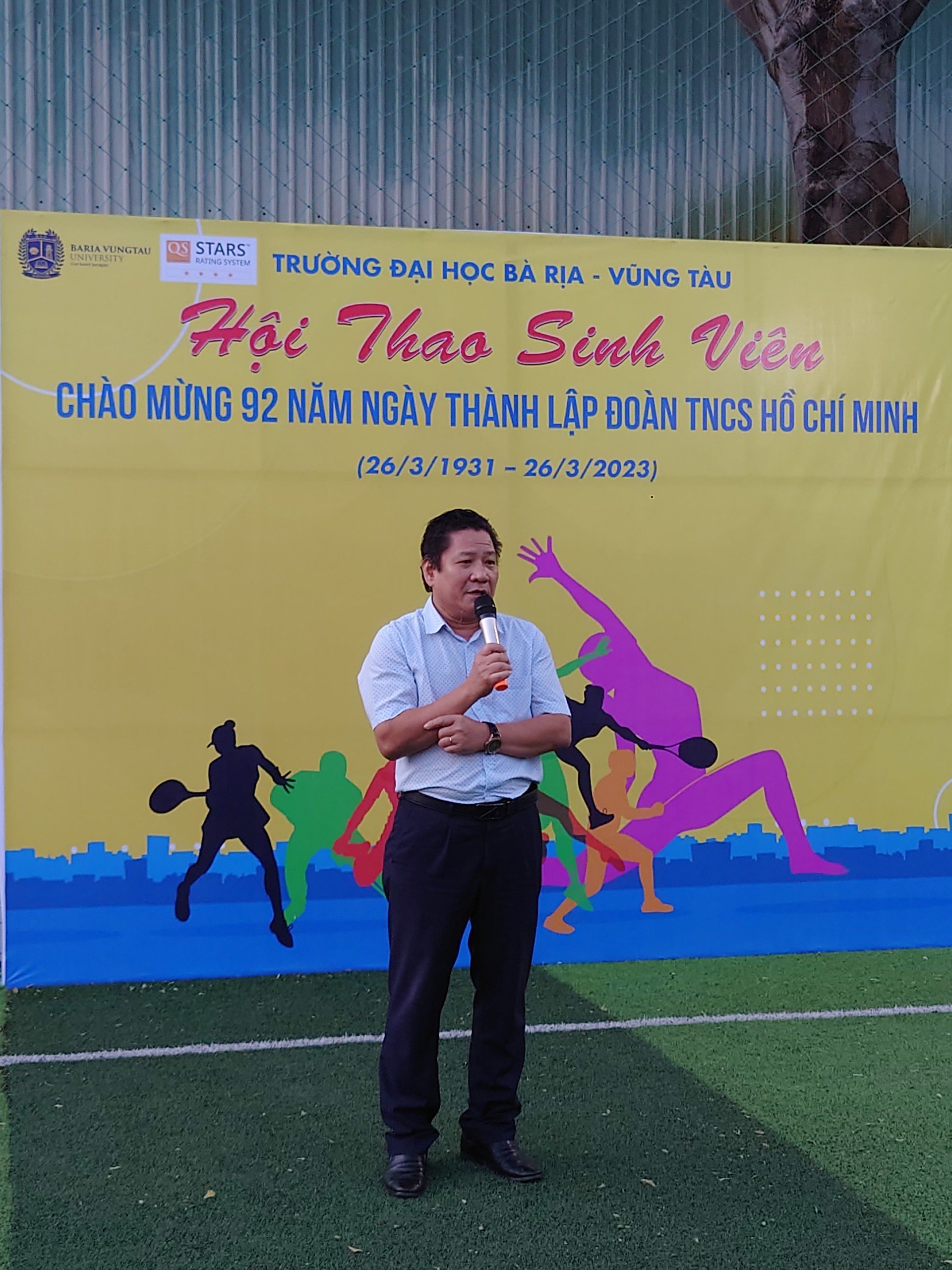 Shortly following the ceremony, there were two mixed men's and women's football matches: Tourism – Wellness 2 against Foreign Languages – Social Science 2; Economics – Law 1 against Marine Economics – Logistics 1. Both matches were visually appealing and exciting, drawing the attention and fervent applause of the spectators.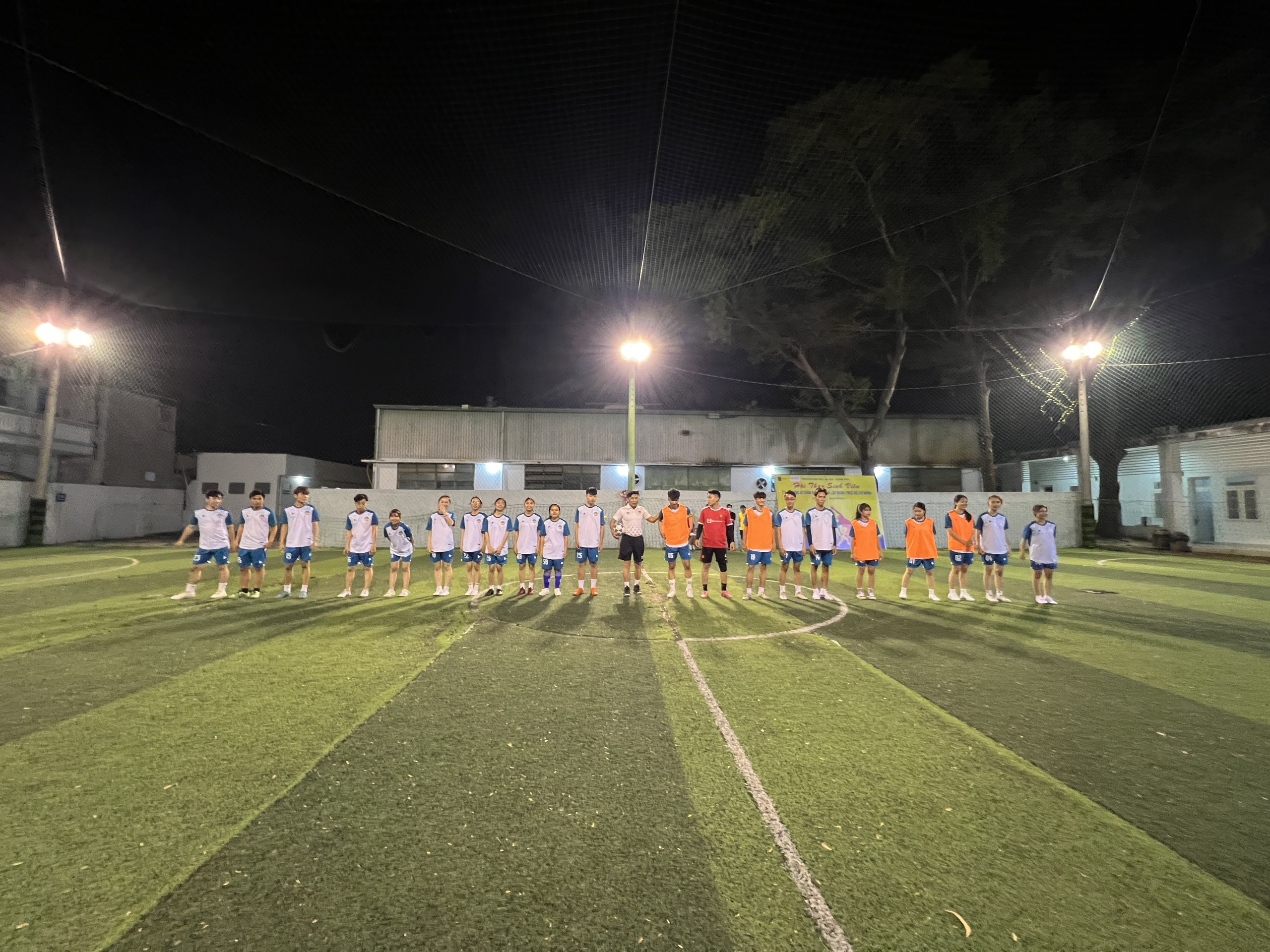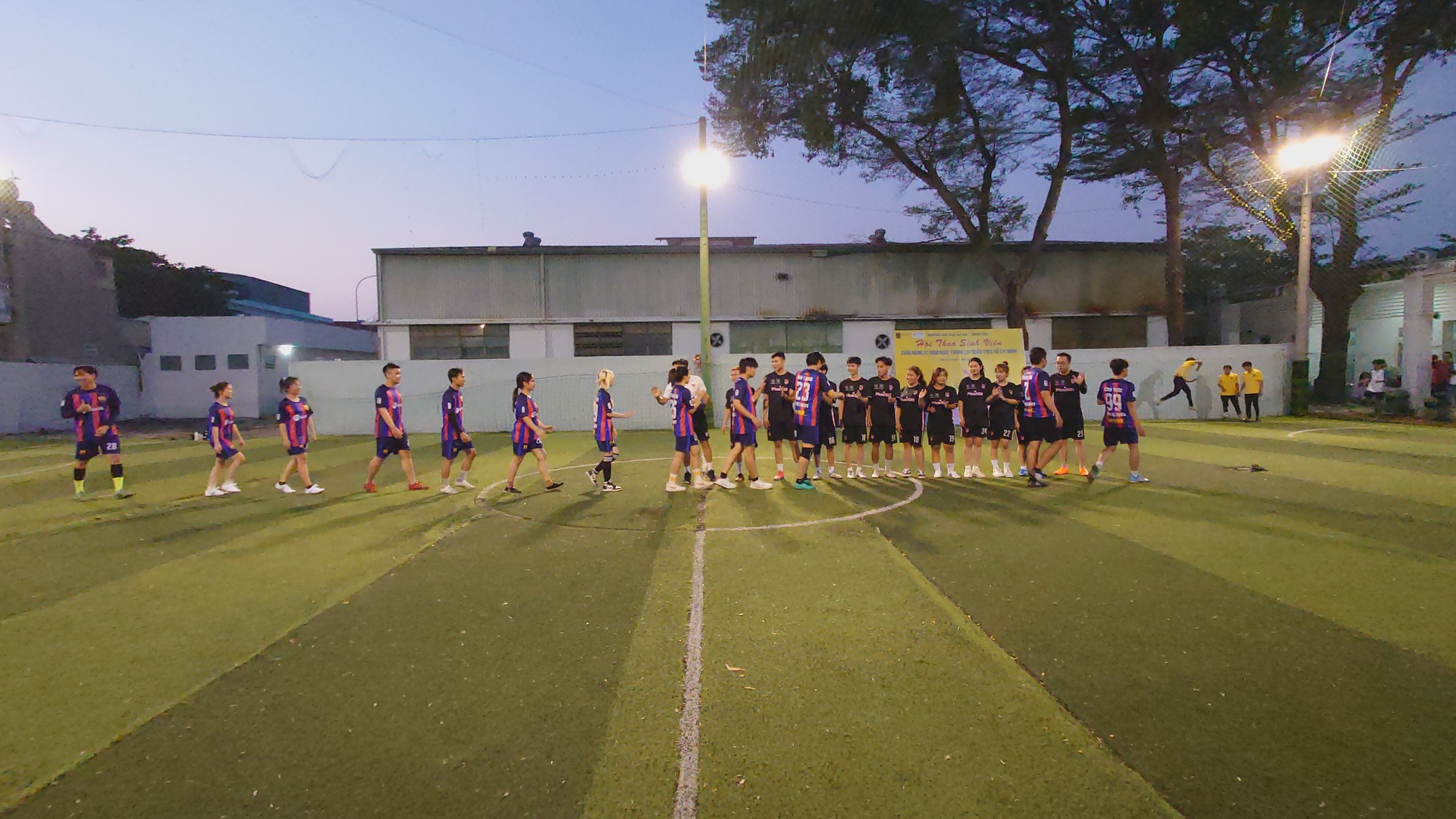 The teams competed with passion and desire to secure a vital victory for their respective teams. The matches were highly dynamic and entertaining in an enthusiastic setting, providing a vibrant, exciting, and unified culture for both students and instructors at the university.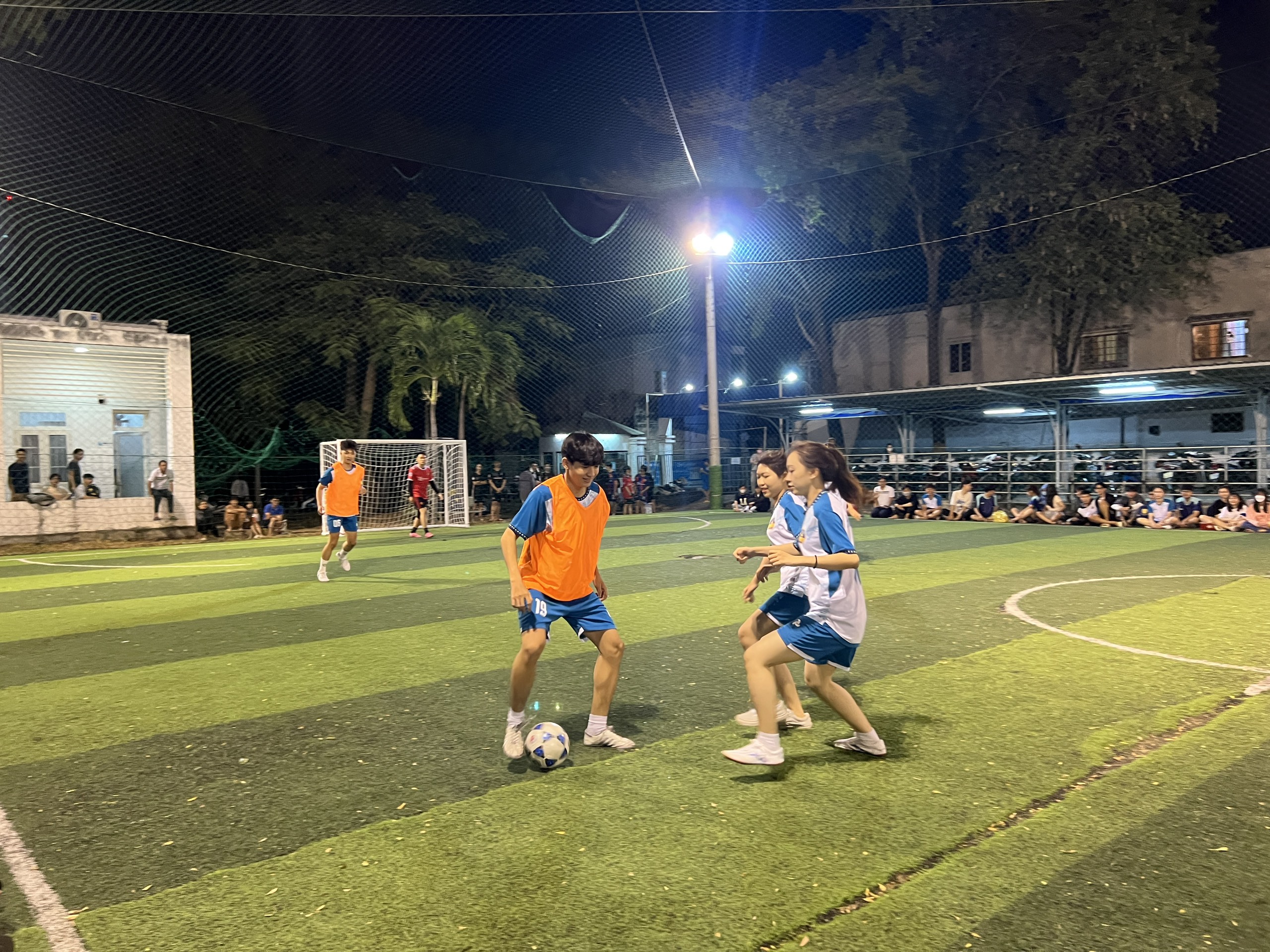 Regarding the first two matches, the Economics – Law 1 team won 8:4 versus the Marine Economics – Logistics team 1, while the remaining two teams drew 3:3.
There are still several matches competing for the students' attention. The organizers believe that the sports festival will provide fascinating experiences and allow everyone to unwind after a tough day of lectures.