On the occasion of International Women's Day (8/3), Ba Ria – Vung Tau University (BVU) successfully held a floral arranging contest for male employees and lecturers.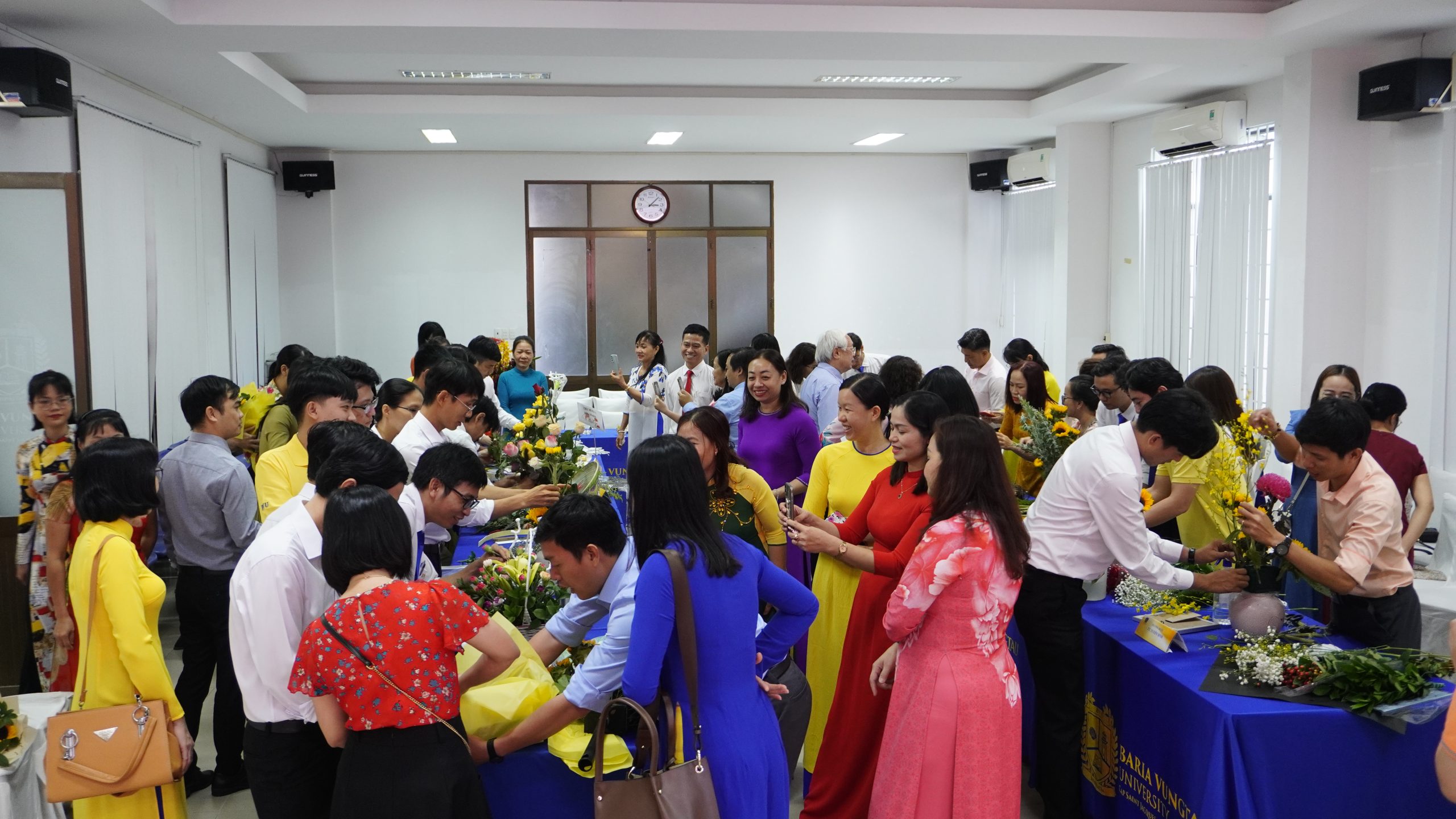 Male officials and lecturers from Ba Ria – Vung Tau University's faculties, institutes, and centers engaged in the contest. They demonstrated their creativity and resourcefulness by arranging flowers made from simple elements such as roses, chrysanthemums, sunflowers, maple leaves, tea leaves, and so on.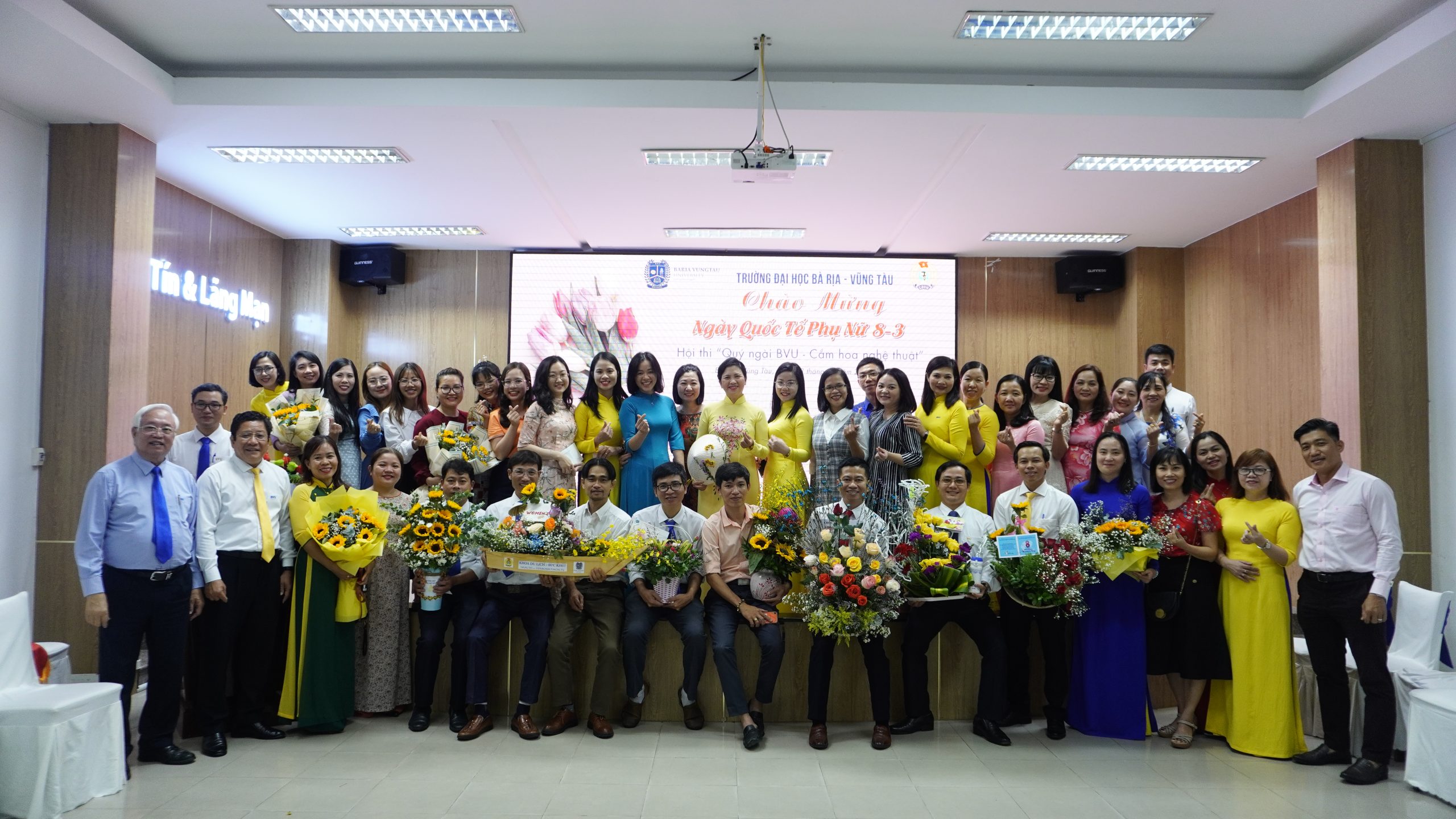 The contest's goal is to foster a joyful, creative environment while also emphasizing the significance of women in the workplace. The contest also allows employees and lecturers to have additional moments of leisure after long days of working. The contest's judges had a tough time selecting the most attractive and remarkable pieces. Eventually, the Faculty of Tourism – Wellness was awarded first place.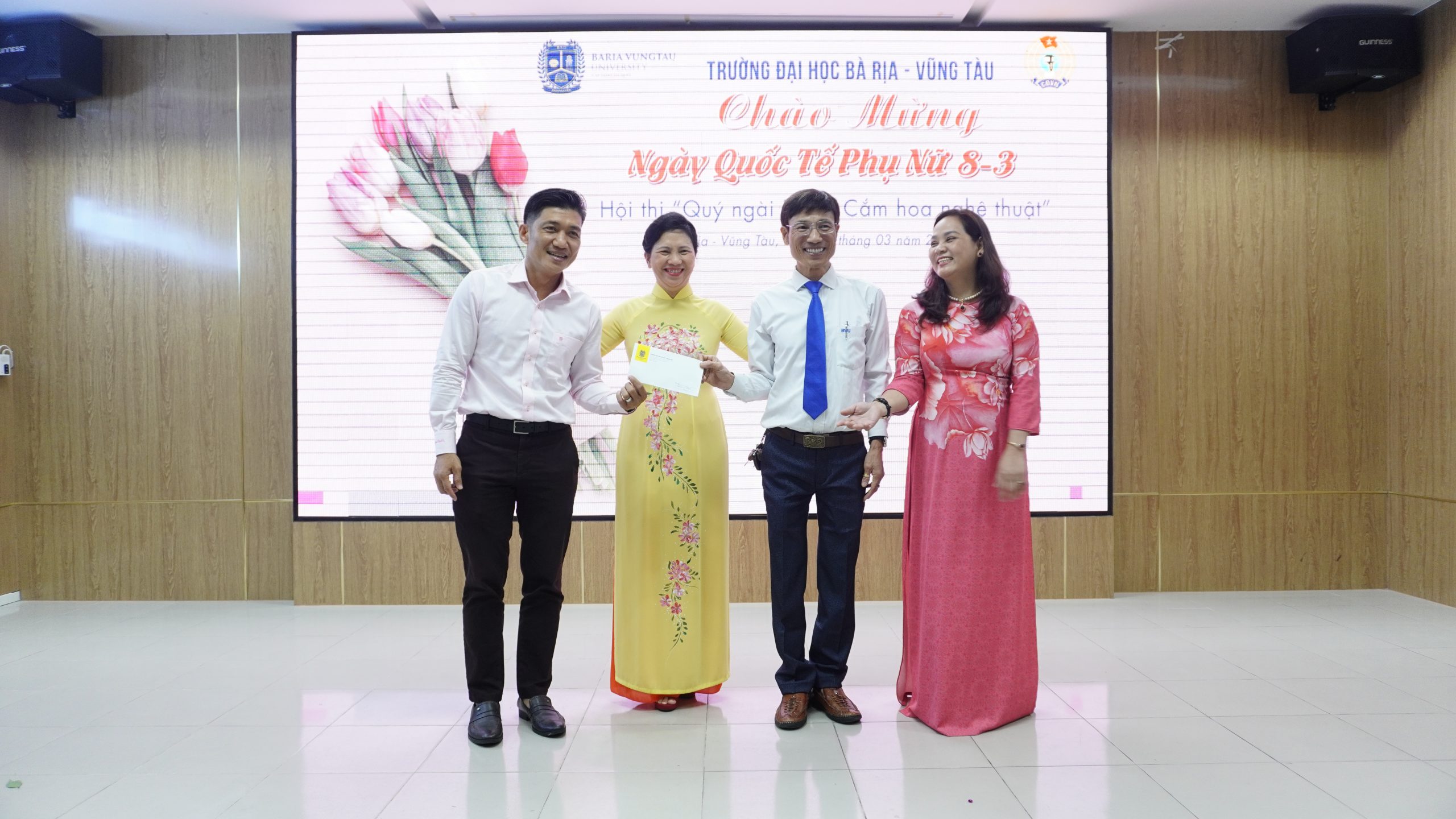 Assoc.Prof., Dr., Lawyer. Nguyen Thi Hoai Phuong – Rector of the university – reflected on the contest: "This is a highly significant activity that helps us better understand women's sentiments, respect, and dignity. The university will continue to conduct numerous important activities such as this one ".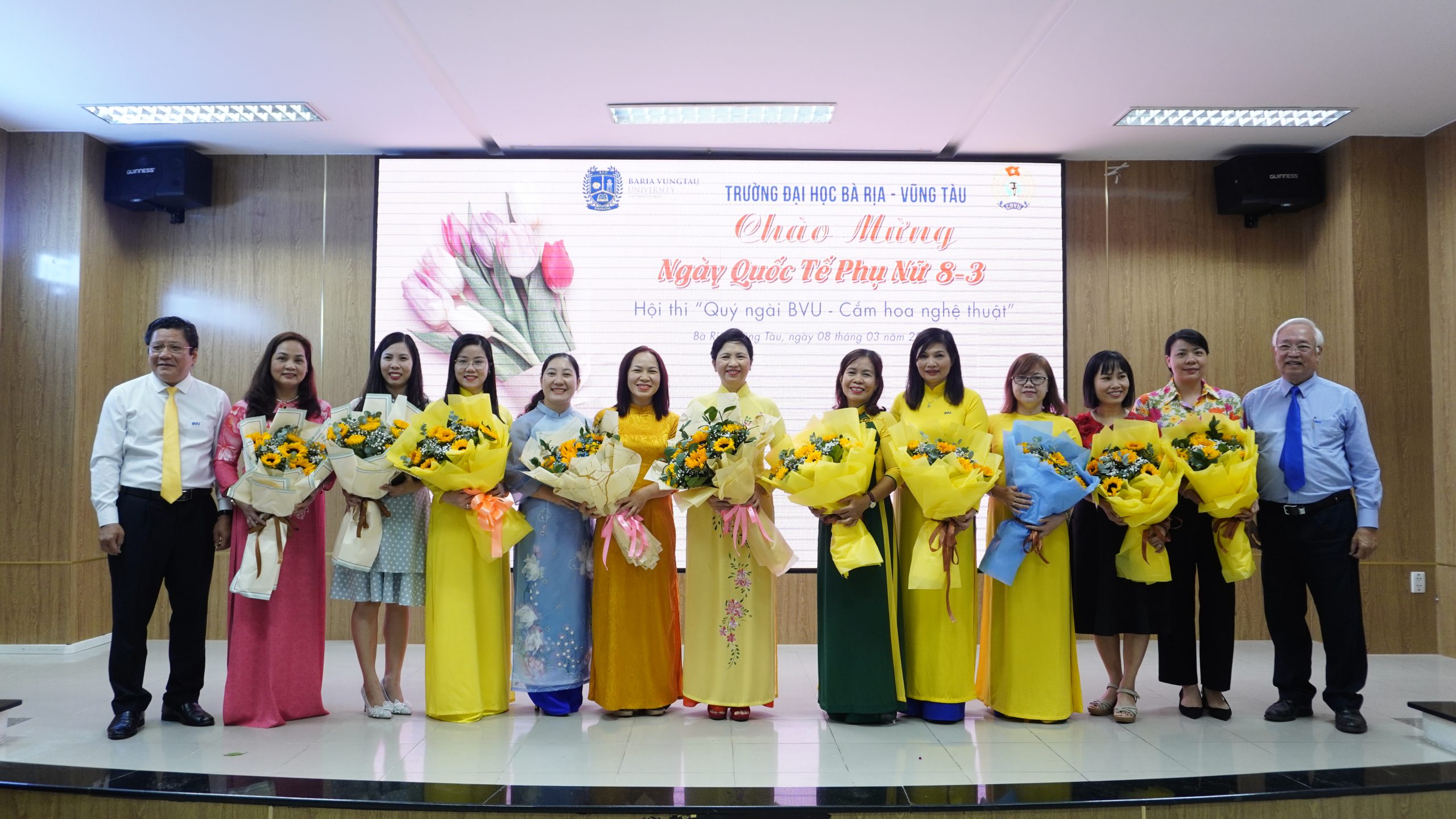 The floral arrangement contest on International Women's Day, 8/3, has become a noteworthy event in the BVU academic year and will certainly be maintained and developed in the coming years.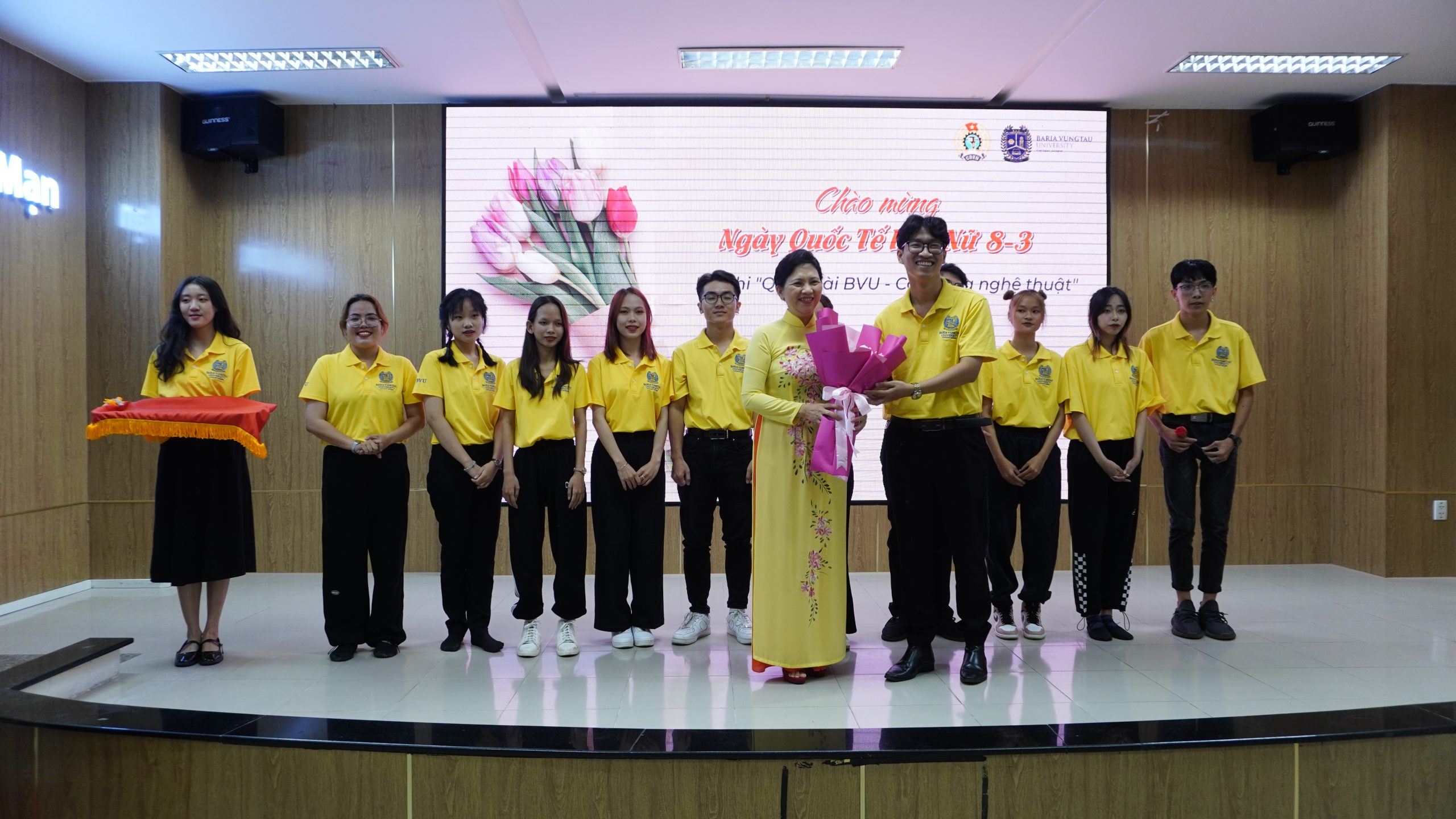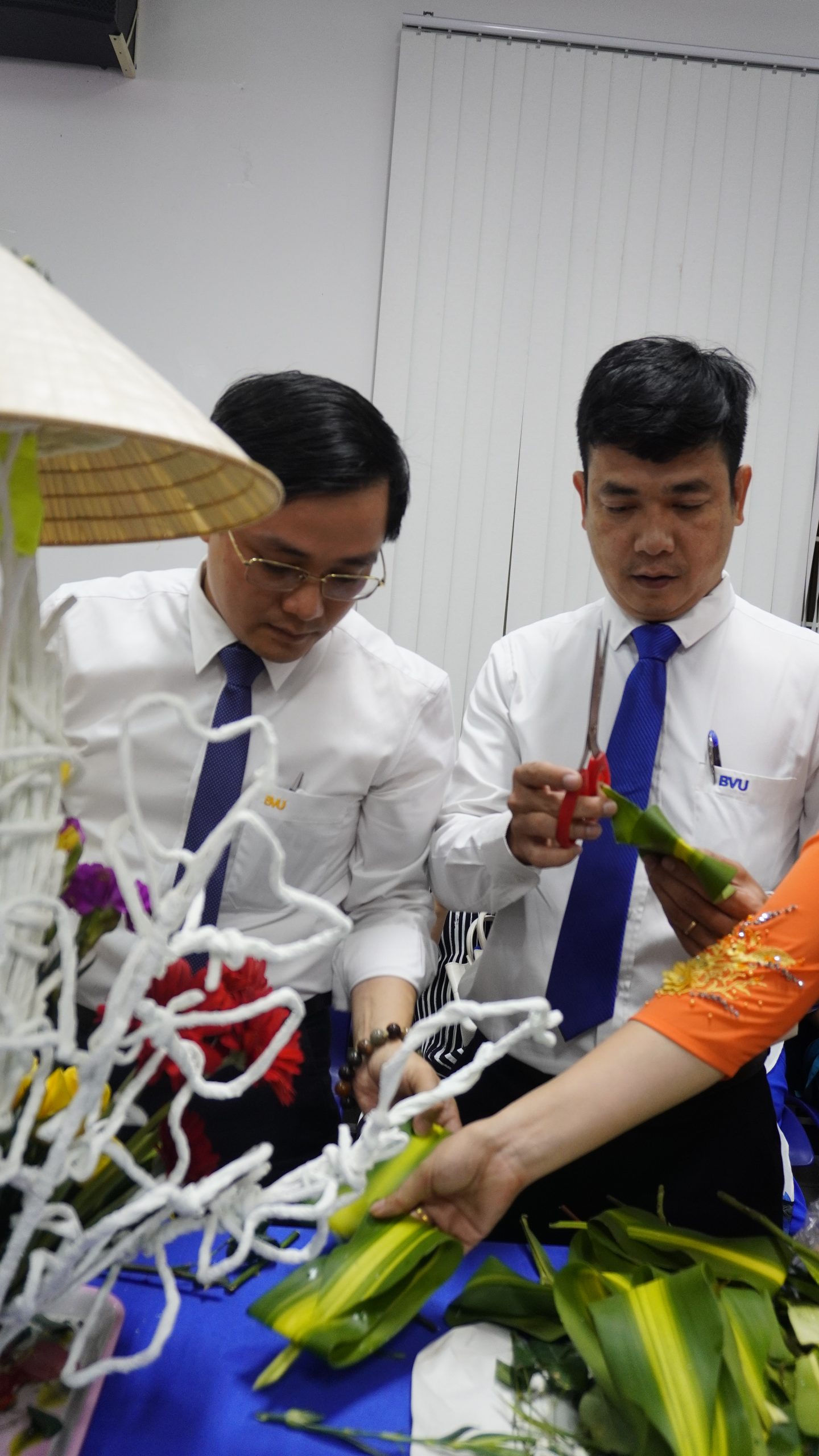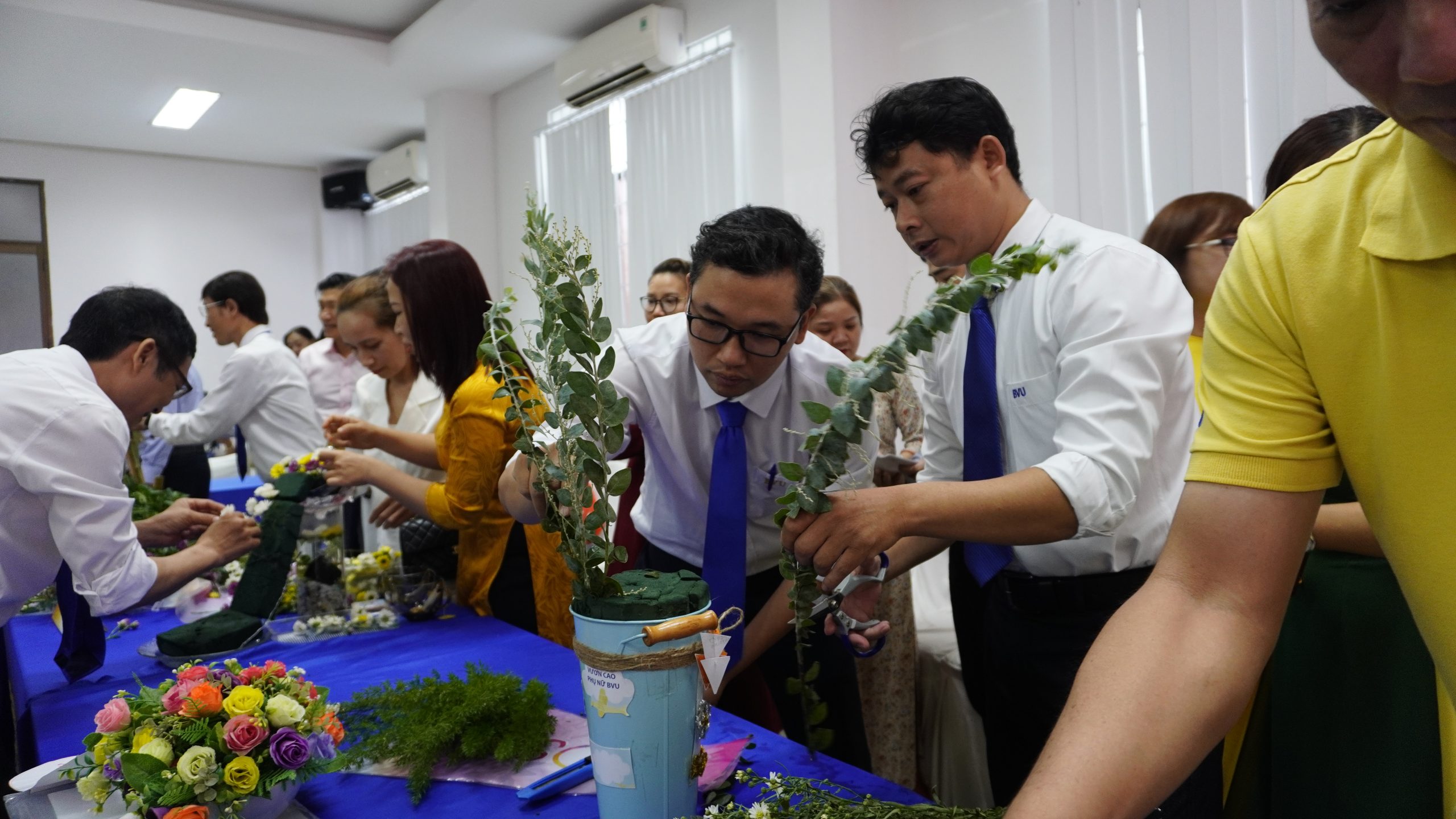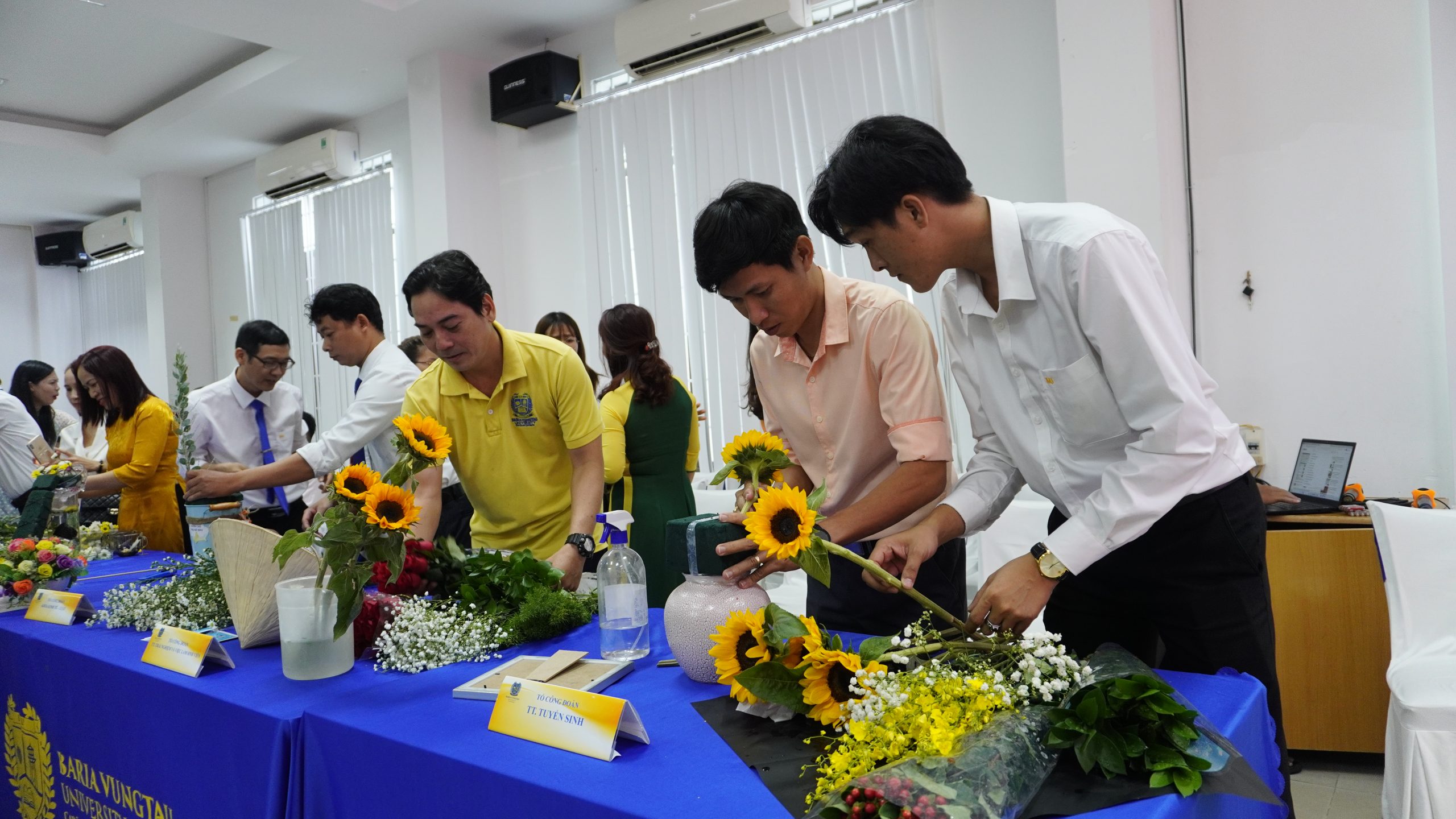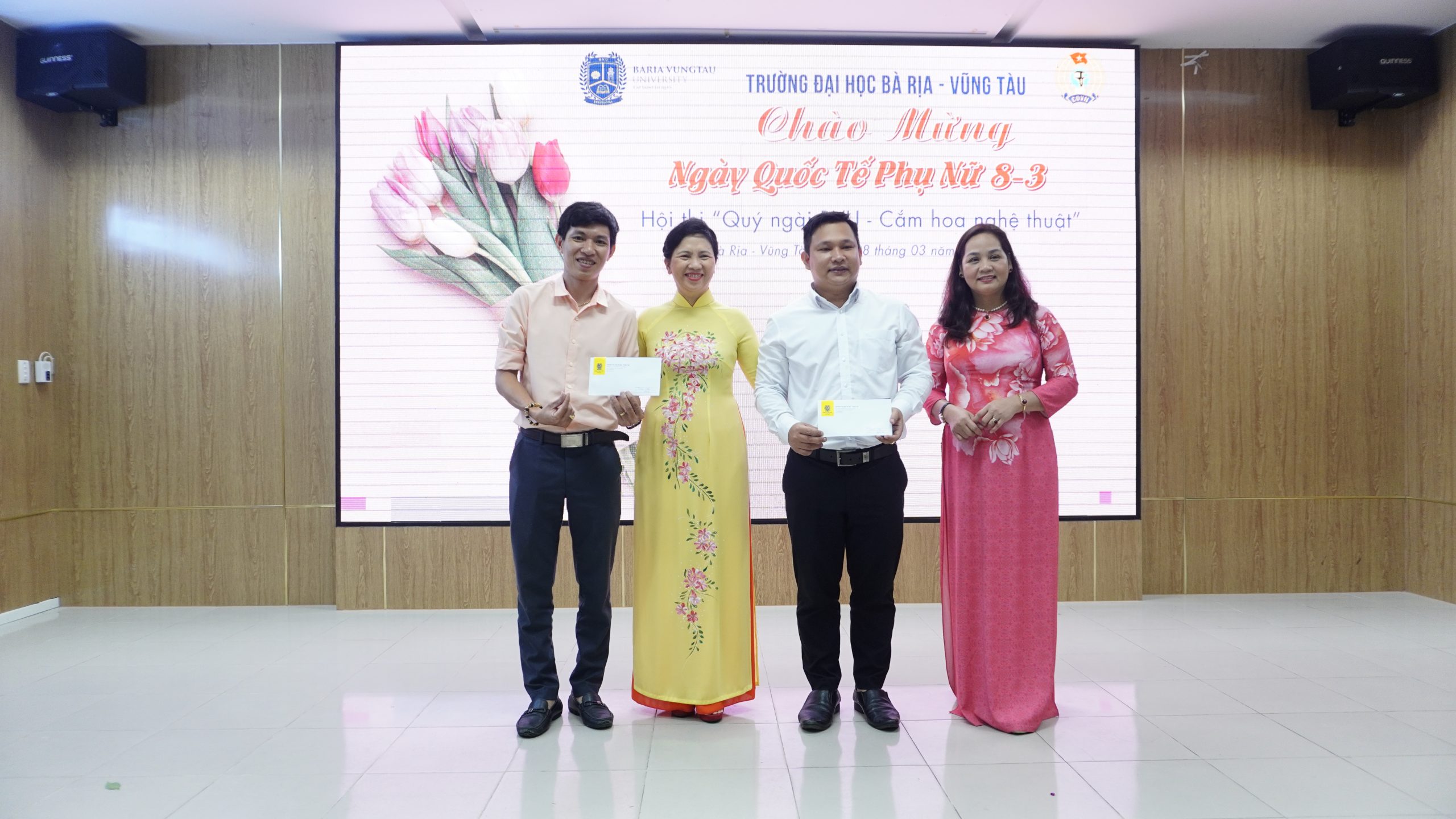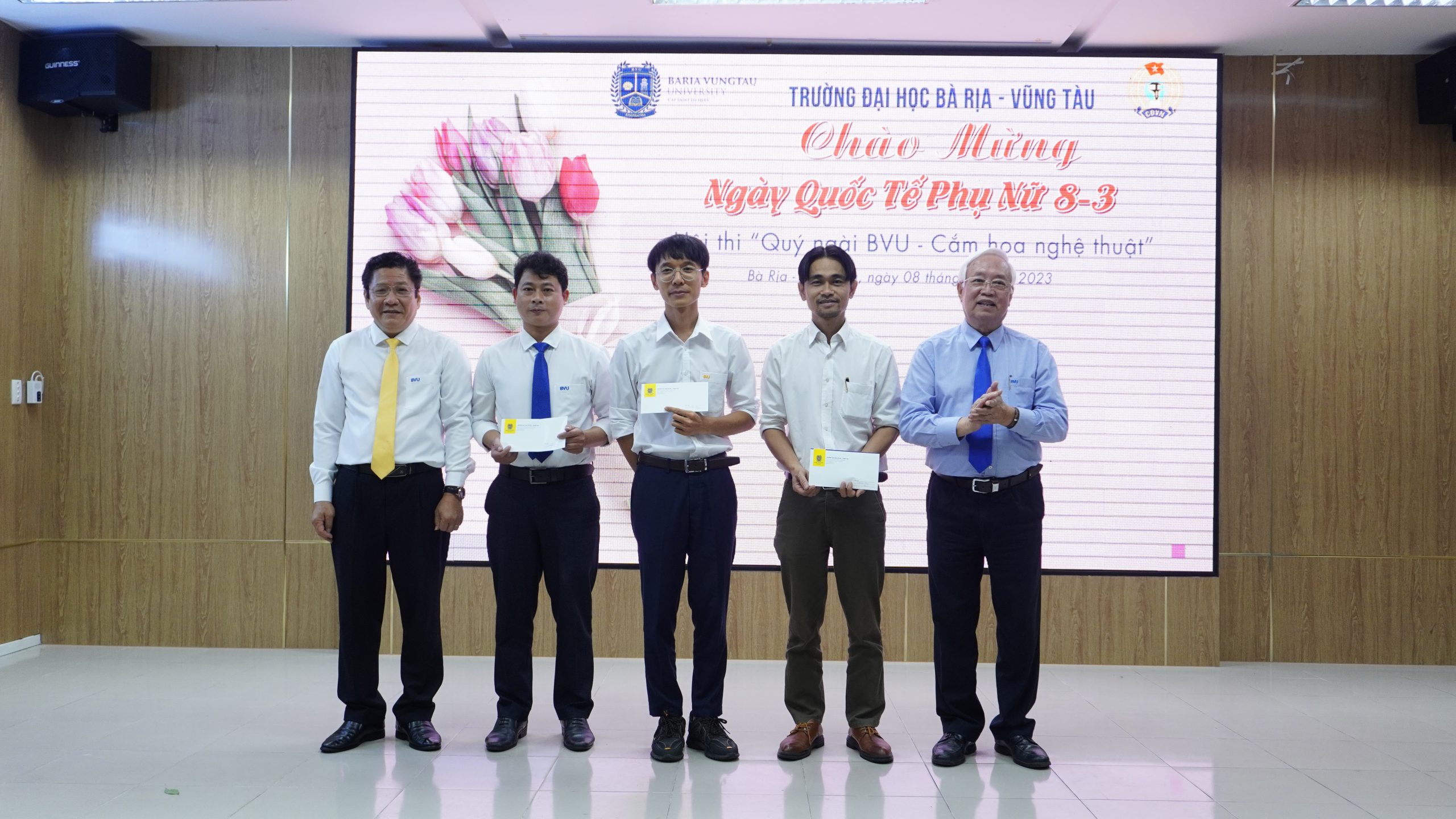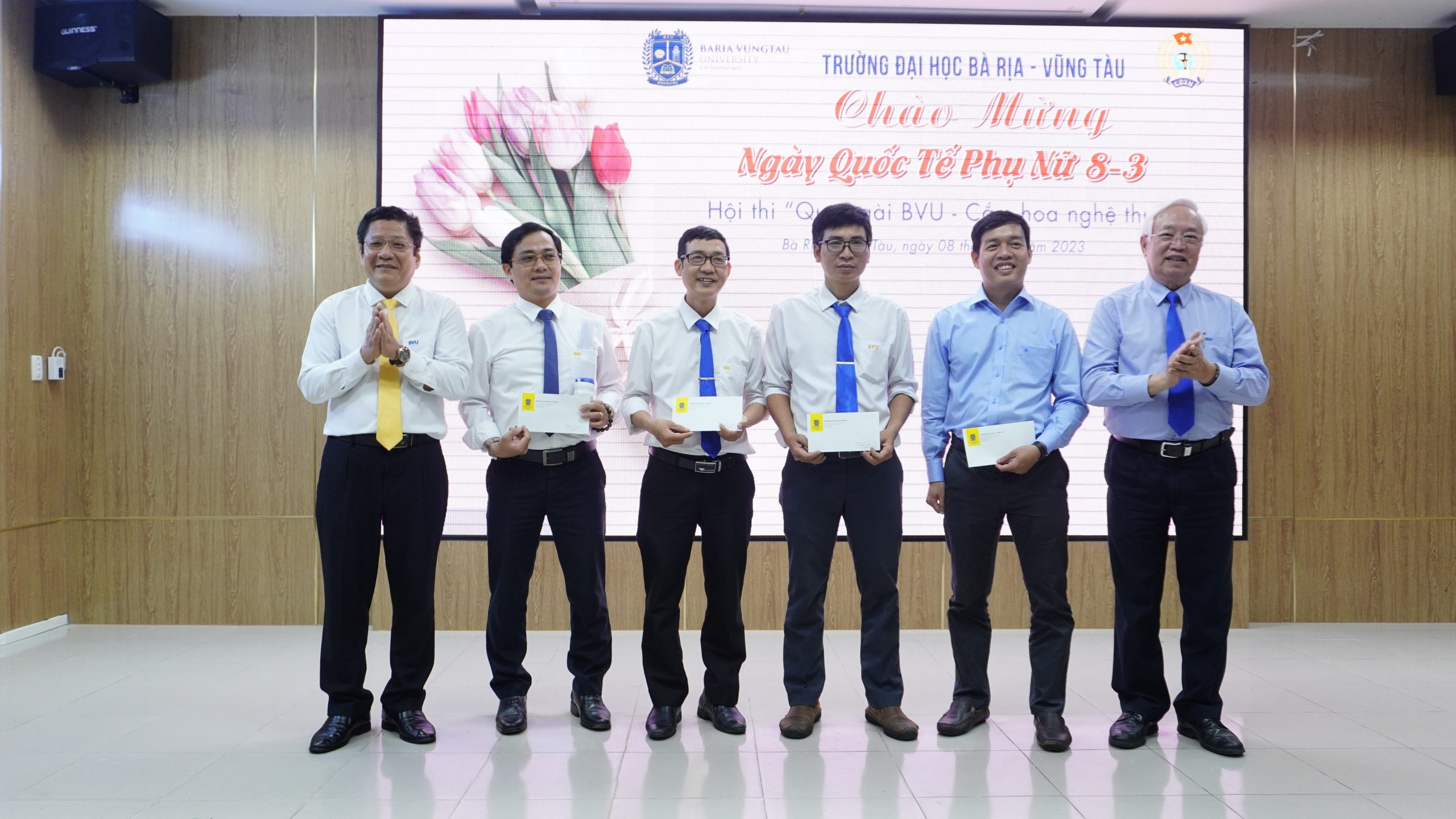 Student Employment and Experience Center