Mr. Le Hong Duong, Head of the Ba Ria – Vung Tau University Library, attends the 2nd Annual Conference on Educational Science – Libraries on October 26th, with the theme "Transforming space in Higher Education," co-organized by the Center of Digital Excellence and RMIT University Library Vietnam. More than 80 attendees, including managers and librarians from domestic and international university libraries, attend the event.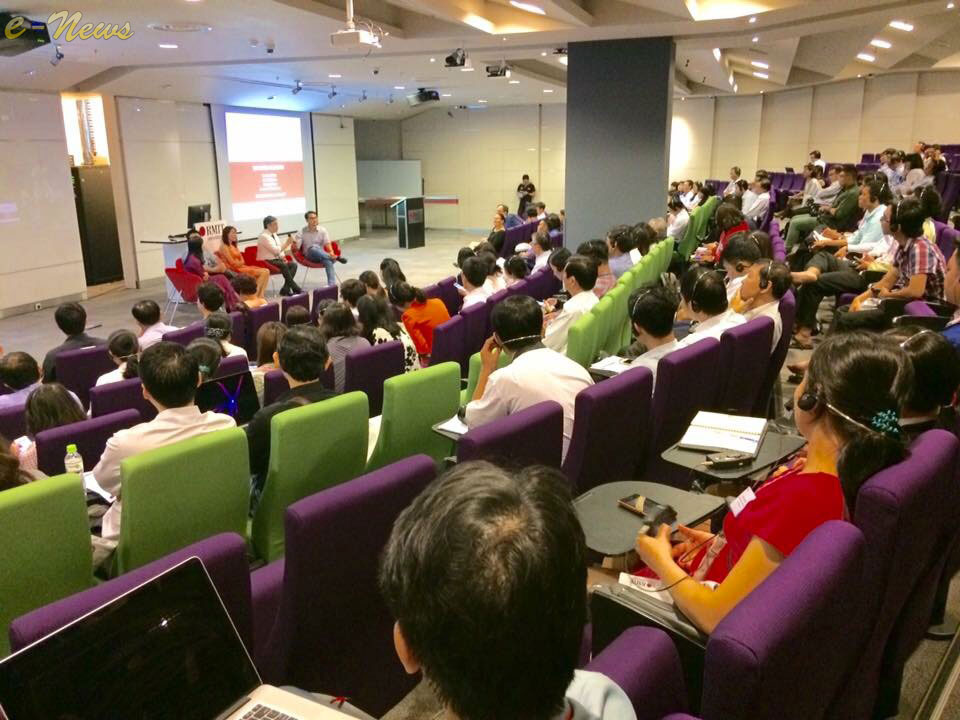 The workshop aims to provide librarians and educational managers with an overview of breakthrough changes related to digital, interactive skills of technologies to expand learning space in higher education, particularly the organization of learning space at the library, which actively contributes to learners and users promoting creativity and developing their full potential.
The workshop's topics include: The impact of the fourth industrial revolution on education; The process of digitizing document content, and RMIT University Vietnam's remarkable technical accomplishments; Digital application for contemporary library space organization; Incorporating a digital library into an online learning management system; Organizing events to lure students to the library; Using open educational materials and enforcing copyright; Using the EasyCite citation tool to support academic integrity; Creating an online framework to enhance students' learning experiences.
Furthermore, the delegates have the chance to get advice from experts in the field of libraries on several concerns that most libraries are interested in, such as: skills required of librarians in the modern digital technology era; strategies to persuade students to use the library; and others.